Jennifer Hudock Blog Tour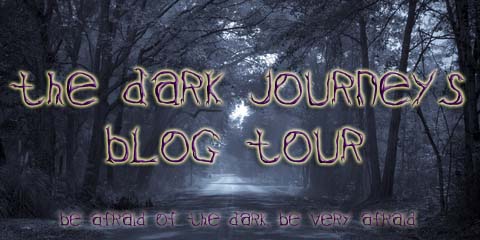 I know it's been a few days since I've posted anything,but it's not because I've been lazy. I've had a sick little one to deal with on top of setting up my new site, so it's been a bit crazy for me. More so than normal.
If you've taken the time to look around, you've probably noticed some formatting issues with my posts. All the posts that I imported from Blogger are messed up, so I have to fix each one individually. Not fun. Until they are all in tip top shape, please ignore their sad state.
And now for the fun stuff. As you know, I'm a huge fan of author Jennifer Hudock. In the year and a half or so that I've known her, she's become a dear friend of mine, providing me with advice and support when I needed it most.
Her and I have had many talks about our dreams and what our futures hold. I remember her once telling me that she would love to freelance write for a living. And at that time, I thought if there's anyone I know that can do it, it's her. Jenny has an amazing amount of determination and ambition, so I knew great things were in store for her. And I wasn't wrong.
Ms. Hudock has been working very hard on not only freelance writing, but her fiction writing, as well. And as a result, she is participating in a blog tour to help promote her work. Throughout the tour, she'll stop by and either take part in a written interview or a podcast where she'll discuss Goblin Market, the Dark Journeys collection and so much more. So make sure to keep your eyes open. (You can find the first interview below.)
May 2010
May 14, 2010: Jim – Yes, THAT Jim (Posted)
May 17, 2010: Edward G. Talbot
May 19, 2010: Morgan Elektra of Trickster Moon Productions
May 21, 2010: Ramblings of English with Chandra Jenkins
May 24, 2010: Paddy's Wanderings with Patrick Pillars
May 27, 2010: Drew Beatty
May 29, 2010: Scrivener's Circle with David Sobkowiak and Laura Frechette
Ms. Hudock is still finalizing blog tour dates for June. (Mine is the 19th, I believe.) If you would like to participate in the blog tour, but have not signed up yet, you can contact Ms. Hudock at jennybeanses@gmail.com.
8 Responses to Jennifer Hudock Blog Tour