eBook Update #1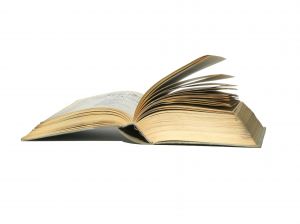 Good evening, everyone!
As I mentioned in my resolution/goals post for 2011, I would like to complete my first ebook before the end of the year. This ebook would hopefully help my fellow Mainers, which is important to me.
I have to tell you, though, that it hasn't been easy finding the time to work on it. I try to fit in at least 15 mins. per night, more when possible, but sometimes, even 15 mins. is too much.
While I haven't completed as much as I would like, I am almost finished the first chapter, which is no small feat, at least not for me since I have so many different things that I'm working on.
As for a release date, I don't have one set yet. Although, I would love to see it published by my birthday in July. Of course, that will all depend on how busy I am with other areas of my life. Again, this is when a clone would come in handy.
One idea that I've also been playing around with is finally launching the second domain that I purchased several months back. Again, my time is limited, but if I use it specifically to promote my ebook and any others in the series, than it shouldn't be too bad. I hope.
If any of you have tips on writing an ebook, please feel free to leave them below. I'm open to all suggestions.
*Photo courtesy of lusi.
8 Responses to eBook Update #1