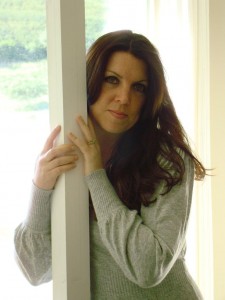 Today's guest blog post on ePublishing comes from author Suzy Turner. Her debut YA novel, Raven, will be available for purchase through Amazon in the near future. To read an excerpt from Raven, please visit her official site.
*
About a month ago I had an epiphany. A light bulb illuminated inside my head… 'epublish your book', it said.
I know in the past, many indie authors have had a bad name but times, they are a changing, and authors are doing it for themselves (isn't that a song?). So why not jump on the bandwagon, so to speak?
Like many (if not all) authors before me, I have received my fair share of rejections, but I've also received my fair share of compliments about my style of writing (and my over active imagination, but that's another story altogether), enough to make me think 'why shouldn't I try and do it my way?'
So I began to read up about the process of epublishing and, to be honest, I can't find a reason why I shouldn't do it.
Provided your book is the best it can be and it has been edited and proofread to within an inch of its life, then there is no reason why you can't try and make a go of it yourself. You keep the profits. You maintain integrity over your project. You choose the cover, etc, etc.
My YA novel, Raven, will be my first ebook. The first person to read it was a friend who also happens to teach kids at a London school. She helped me improve the story by pointing out inconsistencies, anything that was just plain wrong and spelling mistakes. She also suggested I make a few changes to my main character (she was too naïve to be 16 so I made her a little younger, for example). I have since completed the revision and the book is now in the hands of four other friends – all, except one – in the editing / publishing industry so I trust what they will have to say.
While I wait for them to finish (with full time jobs, it's taking a little longer than I'd hoped), I am working on the cover art. I'd love to pay someone to do this for me but as this is my first book, I simply can't afford it at the moment. However, I do believe my cover image is coming along quite nicely. Taking the picture was fun…although I'm 35 and no longer the shape of a teenager, I donned my best teenlike clothes and my husband and I drove up to the nearby mountains to get a shot of me running into a forest. When we got back, I chose the best photo and then went to work. Not having Photoshop on my laptop, I used an online image editing site (http://pixlr.com) to tweak the image, reducing the size of my curves (!) to make me appear to be much (much) younger, and making the image darker and eerier. I posted the initial image on my blog to gauge response and was pleasantly surprised. It just needs a little more alteration and then it will be ready. Not bad for a first timer, I guess.
To follow my journey, visit http://suzyturner.com.
*
If you would like to guest blog on my site, please email me at nicole@nicoleireland.com for more information. I look forward to hearing from you.
This entry was posted on Monday, April 18th, 2011 at 10:00 and is filed under
Guest Blogs
. You can follow any responses to this entry through the
RSS 2.0
feed. You can
leave a response
, or
trackback
from your own site.