I hope you all are having a wonderful 4th of July holiday!
The past four days for me have been quite busy. I've been all over the place. I even celebrated my 29th birthday on Saturday. I can't believe next year I'll be 30. My dad actually took great pleasure in giving me crap about that fact yesterday morning. What a jerk! I will get him back. Mark my words.
Anywho, earlier this evening I declared on Twitter that I would finish the short story I've been working on called Another Day With You. AND I DID IT! *pats self on back*
I actually did a read through and made some changes, as well, before sending it off to my beta readers for their thoughts. I want to make sure I accomplished what I set out to with this story which began as a little kernel of inspiration a couple of years ago.
One of the changes I made was the name. Instead of Another Day With You, the story is going to be called The Gift. That name came to me this evening while showering, and it felt right, so I'm going with it.
I'm not sure what the timeline is yet for publication. It's going to depend on any suggestions my readers make, as well as my editor. And I'm sure they'll have some. They always do, which is why I love them. That being said, I would like to publish by the end of July, at the latest. Hopefully everything goes according to plan. Knock on wood.
Take care everyone, and I will be back with another update very soon.
– Nikki
You all have heard me talk about my children before. It's safe to say I'm one proud momma. My kids mean everything to me, and I take great pride in their accomplishments.
One thing that makes me extremely happy is that my daughter is as creative as me, if not more so. She can draw extremely well, and I've been told if it keeps up she will find herself in Art Excel one day. In addition, she's also quite the storyteller and has been for years, since she was two, in fact. I have many cherished memories inside of my head of various stories she's made up. I'll never forget them.
Yesterday I was going through some of her school papers from this past school year and came across an assignment of hers that had me roaring with laughter. And you're about to see why because I've taken the time to type it up exactly as she has it written.
The assignment was to write a Cinderella story. Beyond that, what it included was entirely up to each child. My Mini Me definitely used her creative muscle.
Enjoy!
*
One day long ago there lived a piece of Mozzarella Cheese and 4 mean sisters. The sisters were pieces of Blue Cheese and it made them smell bad. On hot days they melted drops of blue cheese and they made Mozzarella Cheese clean up their melted blue cheese drops.
One day in the summer there was a dance at their school. So Mozzarella's sisters asked their mother if they could could and they couldn't. They got told if they did go they had to do all the dishes.
At 9:00 they snuck out to go. The Mozzarella Cheese got dressed to go when her sisters left to the dance.
At the dance the Mozzarella Cheese met a Marshmallow Prince and at 12:45 the Mozzarella Cheese was eating a golden cracker that the Marshmallow Prince gave her. Then she realized it was 12:45 and her and her mean sisters ran home because their mother would go in their room to check on them.
On the way Mozzarella dropped the golden cracker. The Marshmallow Prince found the golden cracker and left to see whose spit was the same. He found the Mozzarella Cheese and her spit was the same so they got married and lived happily ever after….as usual.
– By Mikala Ireland
I'm having one of those mornings where I'm filled with indecision — where I'm questioning whether or not I have the talent to do my fantasy novel justice. I wonder if I'm capable of creating a world that's believable and one that others will fall in love with — one that others can immerse themselves in.
When I look at the worlds that authors like Jennifer Hudock, James Melzer, Allie Burke, Nick Denmon and Will Entrekin created in their stories, I can't help but think, Can I write a story like these, one that is filled with detail and that captures the world inside my head? Do I have the talent a story like the one I'm writing needs? And I just don't know. And that scares me.
For me, it's easier to write a short story. I truly am proud of the two I've published. But novels are not the same. I've completed two over the years: The Obsession and Without Wings. To say my earlier attempts were less than stellar would be an understatement. I think The Obsession has the chance to be great, but it needs a lot of work, so I don't know if I'll ever rework it. Maybe one day.
So I guess the only thing I can do for now is to keep writing and hoping that the end result is what I want it to be. If you'd like to read the beginning of my fantasy novel, you can find it here. It's in the very early stages, so very little has been done to it. Its edges are rough and definitely need some work, so please keep that in mind when reading it.
A couple of months ago I read Meets Girl by Will Entrekin and became an instant fan of his work. I jokingly said in my review that if he needed someone to review The Prodigal Hour, his forthcoming novel, to holler. Well, he took me seriously. (YAY!)
A few weeks ago Will sent me an email with his new baby attached. I was very eager to begin reading it. I had grandiose plans to read it all in one sitting but life has a way of catching up with you, as we all know. Things have been extremely hectic for me with work, kids and the family, so there were times that I could only read for 10-15 minutes before duty called. But during each of those sessions, I was pulled into the world that Will created — a world where time travel exists.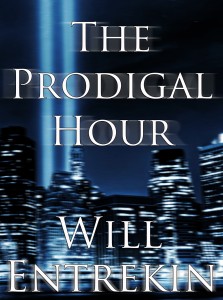 Last night I sat down and finished the last third of The Prodigal Hour. After I was done I sat back and stared off into space for a few minutes with my mouth hanging open a little bit as I absorbed what I'd just read. (I'm sure I was quite the sight.) In my mind I kept saying "WOW" because it was that great of a story. By the end, I had completely fallen in love with the characters and was rooting for all of them to have a happy ending.
Yes, The Prodigal Hour is COMPLETELY different than Meets Girl, but that difference is not a bad thing. I can honestly say this is Will's best work. One cannot read it and not see the amount of time and effort that was put into it. It's obvious how important this story was to him. I, for one, know that I could never write something like this. That's not me searching for compliments. Anyone that says I can is just kissing my butt. I know what I'm capable of, and I cannot hold a candle to the talent that Will Entrekin possesses.
So, in conclusion, I gave Will a solid five stars. (And would give him more if I could.)
If you would like to The Prodigal Hour, it's now available at Amazon for $2.99. So head on over and purchase a copy. You won't be disappointed. It's worth every penny. (I think Will could charge even more, and it would still be worth it.)
*
Amazon Description:
"Chance Sowin hoped only for a new beginning."
On October 31st, 2001, six weeks after escaping the World Trade Center attacks, Chance Sowin moves back home, hoping for familiarity and security. Instead, he interrupts a burglary during which his father, Dennis, is shot and killed.
What begins as a homicide investigation escalates when the Joint Terrorism Task Force arrives. Where he hoped for solutions, Chance finds only more questions: who killed his father, and why? Was his father–a physicist at Princeton's Institute for Advanced Study–working on dangerous research? Why did Dennis build a secret laboratory in his basement?
Chance might not know the answers, but Cassie Lackesis, Dennis' research assistant, thinks she does. She isn't certain Dennis discovered a way to time travel, but she knows who told her: Chance.
Together with Cassie, Chance will go on a journey across time and space that will challenge his every notion of ideas like "right" and "good." One young man's desire to make a difference will become, instead, a race against time as he tries to prevent forces he could never understand from not just destroying the universe but rendering it nonexistent.
When every action has a reaction, every force its counter, Chance will find that the truest measure of his character is not what he wants but what he will do when the prodigal hour returns.
I have some news to report this morning. I just hit 150 sales total for my work, which is a big deal.
When I first started out on this journey, I didn't know how long it would take to hit 50 sales, let alone 100 or 150. So sit down this morning and see that I've hit 150 was one of those teary-eyed moments that I won't soon forget.
We all have moments of indecision where we question whether or not it's worth to continue. Well, I can say it is worth it. You can't give up. You have to keep pushing forward. You have to believe in yourself and what you're doing. If you don't, why should anyone else?
So stop doubting yourself!! That's an order! (And don't argue with me. You won't win.)
Here's to the 500 milestone. I can't wait!
Oh yes, True Blood is back, and I, for one, could not be happier.
As you may recall, I was late jumping on the True Blood bandwagon, but thanks to Beans and a site I shall not name, I watched the first three seasons in record time a few short months ago. Since then, I've been chomping at the bit like all Truebies, waiting for season four to begin.
And now it has! SQUEE!
I'm not going to write a indepth recap of last night's episode because it would take too long, and I'm lazy. Plus, momma has money to make so I'm just going to highlight some of the moments from the first episode.
Sookie returns to fairyland where she refuses to partake of the light fruit. Anything that glows that much must have something wrong with it. (Personally, the whole light fruit thing reminded me of a scene from Percy Jackson. It wasn't really a new concept.)
While in fairyland, Sookie meets her granddaddy Earl, long thought to be lost.
Things soon take a turn for the worst for Sookie, as so often happens. That girl is a shitstorm magnet.
Sookie and GDaddy Earl return to Bon Temps where he dies because he ate the fruit and fairyland and wasn't supposed to leave w/Sookie. She ends up crying in the cemetary…AGAIN! Girlfriend is so predictable.
12 1/2 months have passed in Bon Temps, which means a lot of shit has gone on.
Jason sold Sookie's house and is now a cop.
Andy Bellefleur is hooked on V and is pissed over the amount of money spent trying to find Sookie when she disappeared.
Bill and Eric show up at Sookie's house after she returns, and Eric states he's the only one that believed she'd come back.
Lafayette and his boy toy Jesus make a visit to the Moon Goddess Emporium where he meets Marni, who channels Eddie, the vampire Lafayette once got V from. Weird, I know.
Arlene and Terry got married and are now the proud parents of little Mikey who has a penchant for tearing the heads off of Barbie dolls.
Jessica and Hoyt are still together but their relationship is a bit…stressed since Jessica only consumes blood and dammit, Hoyt wants some food…real food
Tara is no longer in Bon Temps. She's now living as a woman named Toni. But that's not all! She's also hooking up with…wait for it…a chick!
Sam's new group of friends are shapeshifters, one of whom is Luna, rumored to be his new love interest. After partaking of some wine, the four shapeshifters turn into…horses and gallop off into the night together, presumably for some freaky horse sex. Maybe.
Tommy, Sam's brother, who he shot last season, appears to have been taken in by Hoyt's crazyass mother. Can you say odd?
Portia Bellefleur meets with Sookie because Sookie wants to keep her house. (In the books Portia sounds way frumpier than she is on the show.)
Pam attempts to record a PSA, but, well, she's not exactly people-friendly so Eric jumps in and turns on the charm.
One of the new witches, Katie, meets with the Vampire King…Bill..Hm, didn't see that coming.
Jason takes a trip to Hot Shot to deliver food. And gets conked on the head and shoved in a freezer.
Sookie discovers that the new owner of her house is none other than Eric, which means he can come and go as he pleases. The look he gives her makes me PRAY PRAY PRAY that the shower scene between Eric and Sookie will be included this season. IT HAS TO BE!
And that's a wrap.
(Side note: This post was supposed to be on Superficial Gallery, but Acadia forgot the convo we had about me writing a recap. In his defense, it was weeks ago, and his back has been hurting, so he was probably loaded up on pain meds. To check out his recap, which I admit is funny, click here.)
My 29th birthday isn't until next Saturday, but I think it's close enough that I can get away with this post.
I have to admit there were times in my teen years that I never thought I'd reach 20, let alone 29, but yet here I am, still going strong, so I look forward to what comes next. I look forward to what my future holds. And I hope the coming year is filled with great moments that I will remember for the rest of my life.
Each year I take a look back to at the things I've accomplished throughout the year. To say this past year has been one of the best, but also one of the hardest, would be an understatement of epic proportions. Those closest to me know the struggles I've faced over the past year. Some days have been easier to handle than others, but with the love and support of my friends and family, I've made it through another year. And I've managed to keep my sense of humor intact, as well as my sanity.
Well, the sanity part is debatable, I suppose. It depends on who you ask. There are a few of my friends that think I'm a little nutty for working as much as I do, but that's who I am. I don't do well with downtime. I can't sit still and do nothing. I feel lazy when I do, so I have to have a full plate at all times. Call me an overachiever. Call me crazy. Call me whatever you want. I don't care. I'm happy with the person I am. And it's taken my long time to get to this point, but it's nice being in a place where I finally know who I am. I'm happy with the person I've become. That's not to say there's still not room for improvement because I know I can always get better. And I will.
What have I accomplished this year?
A LOT!!!
I released my first novelette A Second Chance back on April 12th, I believe it was. This wasn't my first time being published; I was included in the From the Dark Side Anthology. However, this time around felt like the first. I was filled with a giddy anticipation that similar to the feeling I use to get on Christmas morning.
A Second Chance underwent significant changes from its original incarnation which was included in FDSA. And whenever I look back on its growth, I feel a sense of accomplishment. I think it turned exactly as it was meant to. There isn't one thing I wouldn't change about it. NOT ONE!
In addition to A Second Chance, I also published a short story titled Sacrifice. This is another one that I'm very proud of. Sacrifice forced me to step outside my comfort zone and tackle a pretty difficult topic, and I think I did well with it. I know some have expressed disappointment over the fact it's not a novel, but I feel like I told the story as I was meant to. And as long as I feel that, I'm okay. It's when I don't think I did a story justice that I worry.
This past year also saw the launch of Frugal Maine, a website dedicated towards helping out my fellow Maine residents who are looking for information on frugal and green living, cheap entertainment options in and around Maine, frugal reads, working from home, etc. I did take a hiatus from it for awhile to focus on my personal writing, but I've since returned to it. And with the help of one of my best friends, Acadia from Superficial Gallery, I think it'll get to the point I want it at — a one-stop shop for all residents of Maine.
This year I also appeared on two episodes of Podcaturday, a weekly roundtable discussion between Jennifer and James Melzer and Acadia. While this may not seem like a big deal to some, for me it is. I'm actually incredibly shy, and I have issues with stage fright. Granted, I'm not in front of an audience when taking part in the show, but it does cause the same feelings of apprehension in me. I end up not saying much. My second time around, though, was better than my first, and I know in time I'll become more comfortable with the entire process. And to be honest, I'm quite anxious to get to that point.
Hm, what else? I did have a few new jobs over the past year that unfortunately did not work out in the long run. But that's okay because not all will.
I also started a few other side projects that I'm excited about, and I'm anxious to see how successful they turn out.
So that's it, pretty much, in terms of this year's accomplishments.
What have I learned over the past year?
This is pretty loaded question because I've learned a lot. And some of those lessons were not so pleasant.
Some people will always hurt you, no matter how much you wish it were different. So if you have to stay strong, no matter what, and keep telling yourself that things will eventually get better.
Sometimes you have to guard your heart in order to protect what matters most to you.
Sometimes you can only trust yourself to get things done. And sometimes that means leaving behind those that can't keep up.
Sometimes you have to trust others, even if you're scared to because not everyone in life will hurt you.
Sometimes you have to take a leap of faith and hope and pray that everything turns out exactly as it was meant to.
Some people truly do come into your life at certain times and for certain reasons. (While I've always known this, it was reinforced again this year.)
No one can make you feel inferior and not good enough, unless YOU allow them to. So don't give anyone that power over you. EVER!
So that's my past year in a nutshell. And here's to the coming year and whatever it brings.
I'm very excited about today's interview with Allie Burke, one of my good friends…and my partner in crying. We're sisters from different misters. She's a fellow BNFF and someone I truly admire. I feel very fortunate and lucky to have her here today. So please sit back and enjoy her interview. It's fantastic!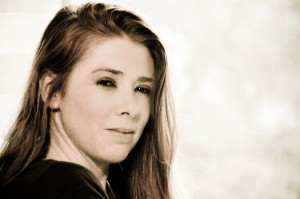 Q: Hi, Allie, thank you for stopping by my site. Before we dive into the questions I have lined up for you, please take a moment and tell us a little bit about you and your background. Please include five unique things about you.
A: About me. Wow. Okay. Um… I'm from Southern California. I was born here, raised around the widely feared streets of Los Angeles. (Well, Sun Valley. But, no one knows where the heck that is. And if you do, I'm sorry.) Deep down (somewhere), I do love my home. Very much. I just, I wished it rained more often. I really do hate the heat. The sun, in general.
When I was fifteen I met the man that I now call my husband. We went to a show with some friends—some punk band I really don't remember. I said goodbye, "nice to meet you", and I went home. It wasn't until two years later, when I was seventeen, that I saw him again. We started dating. After graduating high school, because I wanted to be closer to him, I moved, out of my dad's house, and more than an hour's drive to a place us cool people like to call the I.E., or for those of you less adept with the coolness, the Inland Empire.
Seven years later, I married him. Our first wedding anniversary is coming up in three months.
My reading career started with a book called Intensity, by Dean Koontz. I read The Husband next, and was hooked on words. It was not until about a year before I got married that I finally realized I wanted to give writing a shot.
Five things. Hm. Well…
I hate cake. I know, it's hard to believe. Who hates cake? Right? I do. It's disgusting. Sorry.
My parents are divorced. They have been divorced since much before I can remember, which I'm told was when I was three years old. I have a very good relationship with both my parents, in alternatively different ways. If you asked, though, and my mom wasn't here, *looks over shoulder*, I would tell you I'm a daddy's girl. It's true. He spoils me to death.
I'm a ditz. I know. I'm sorry. I forget things. I lose EVERYTHING. I like to attribute this factor in my life to something I call #WriterBrain. It doesn't shut off. Ever. It refuses. I suffer from Insomnia because of it. Swirling up there are words and images and feelings and voices and love, and I just don't have the capacity to remember where my car keys are or to figure out why my mother is so mad I didn't call her back yesterday.
Writing is my passion. Music is my love. They exist as one. They cannot be compared or torn apart. Music and writing is… me.
I love Nicole Ireland. <3
Q: I have to admit, I'm in love with the covers of the stories in your Enchanters series. Can you tell everyone a little bit about the books in the series?
A: Oh, thank you! I should probably admit that I kind of love them, too.
Gosh. Um. The Enchanters.
The Enchanters are a tight-knit group of elementals that, if born with "the energy" and are deemed "fit to handle it", so to speak, are passed one elemental gift. They carry auras—the color depending on the element that shapes them—except of course if you are Jane. Or Abby. Then your aura is purple, and you get to do some really awesome stuff that no other Enchanter can do.
My Enchanters, or the ones that the story follows, live in the fictional town of Jasmyn Lake, a California mountain town that has its… oddities. Scary trees and funny water. Leaves that don't change colors when they're supposed to. No humans reside there—at least, they don't anymore. Not after Jane was done with them.
The story is based around true love—destiny—but of course you have your—conflicts—in a supernatural world. The series is a trilogy. Currently I'm writing the third and final installment, Amber Passion. I've tossed around the idea of a Prequel. I would love to do it. But… it would be so hard. (Laughs)
Q: What comes next? Are you working on something new?
A: Actually… yes. My latest "venture" or so I like to call it, has actually just been titled within the last couple days. Existence by Allie Burke. The story is told from the perspective of an underground musician who is very intellectual and… strange. In the bar where he plays with his band, a woman catches his eye. Aline Walker. She's very beautiful, VERY smart—she makes him think, even more than he already does. There are things about her—things that can't be explained by anything natural. When he is sure that she is the most intelligent, most beautiful—when he has convinced himself she is absolutely unique, in a world of beings he perceives to be robotic and all the same, someone else arrives. Someone… that might be just like her.
I don't have a release date for Existence yet. I'm working with a cover designer right now. Though I would love to have it out before the year's up, we'll just have to see what my world brings me before then.
Q: What is your writing process like?
A: Ummmm! Shoot. If you would have asked me this two weeks ago, this question would have been very easy for me to answer.
Now… not so much.
Throughout the Enchanters books and Existence, I've been one of those… what do you call them? Pantsers?
I just wrote. I let the stories take me where they wished. A "translator", so to speak, for those imaginaries with a story to tell.
However! Recently I was inspired to write an Adventure Thriller. Last week, I started outlining.
I know. What on earth is an outline? If you told me that I would say these words in an interview sometime in the near future, I would have laughed at you. I mean, I don't DO outline.
Errrrr. I mean. I didn't do outline. You know, before.
Oh, well. It happens. The story calls for it. For some SERIOUS research. Hours of staring into space with a pen in my hand while I battle with my brain what "should" occur. Something… totally new for me.
So, I guess… my writing process varies by the story I'm writing. Not unheard of, I don't think. Or maybe it is. I really don't know.
Q: What has been your most rewarding experience as an author?
A: My most rewarding experience has been the friends I've met. The fellow Writers. Readers. Musicians. The support has been… unbelievable. The love I get to experience on a daily basis—from those who don't think I'm absolutely nuts for how hard I work as in Indie writer—it's astronomical. Beyond any experience or feeling, that I could ever have imagined.
Q: What has been the hardest thing to deal with?
A: Bad reviews. "Less than desirable reviews", as I like to call them. While I understand the subjective nature of book reviews, it still sucks. No one likes to see—after months, years, of hard work, after insomnia and tears and bleeding your heart onto those pages—someone say they didn't like your work. That they hated it.
There has been one review with words that—as an author, I felt personally attacked. A friend of mine went through the same thing, and his book was amazing. I loved it.
It is an unfortunate drawback. The Life of a Writer. Mostly, people love you for what you do. But sometimes, your words, your passion, can strike a wrong chord. Some—may hate you for what you do. Or—hate what you do, in general. Don't sulk. Take it with a shrug. Or a shot of tequila. Whatever.
And then go write. Seriously. It will remind you why you put up with this crap. Because you love what you do. What you… are.
It's worth it. Trust me.
Q: Who are your inspirations? What authors' careers would you like to emulate?
A: Inspirations. Oh, man. I have so many inspirations.
Nicholas Denmon. I love his work. He really caught me off guard with his debut, For Nothing. I wasn't expecting… all of that which he had to offer me in his story. I still daydream of his characters, of this world as he presented it. I read the book nearly two months ago, and then again a month after that. I've also read some of his other work. Short stories and excerpts from some other stuff he's working on—the guy is brilliant. I really look up to him—his book, his work—he's inspired me to be a better writer.
Chelsea Cain. Oh, Chelsea. Ever read the last page of a book, slammed it closed and began swearing under your breath in some effort to break free from the fear that you're going insane? Yeah, she does that. She's sick, and twisted, and I love her. I think she's amazing.
Suzanne Collins. WOW. Here's a Writer who took an idea, searched deep inside her mind and pulled out some characters that are more real than some people I know personally, and she wrote a trilogy that, quite literally, took the genre by storm. If you'd asked me to pick a favorite YA novel, I would probably answer with Mockingjay. I've been inspired by Suzanne Collins to… never write what the genre calls for or, "whatever everyone else is doing". I write what I love, without thoughts of "what" I'm writing, largely because of The Hunger Games.
I really don't know which authors career I'd like to emulate. It's hard to say. I think I'd just like to be myself.
Q: If you could pick one author to collaborate with, who would it be and why?
A: I think I'd have to say Sarah Addison Allen.
The best advice I ever received from an author was this: Trust the process. This advice I read from an interview with Sarah Addison Allen. Trusting the process, my writing and my judgment—it has assisted me in discovering my style, my intellect, my… self.
Her writing is out of this world. Her books were a huge inspiration for my Enchanters series, and I admire her, not only as an author but as a person. Her unbelievable strength throughout her own battle with cancer touches my heart on levels deeper than I was aware existed. She's a beautiful person that I look up to immensely.
Q: Where do you see yourself in five years? Ten?
A: Nikki!! How the heck do I know? (Laughs)
Um. Oh, I really have no freaking clue. Writing? Definitely. Always. Forever. I hope to have a few more followers on Twitter. That would be cool. By then I hope that I would have met all my amazing my friends. Like, in person. I would love to hug you guys and sit down with you all and have the honor of participating in some ridiculously epic writing session, or something.
I'd like to see The Enchanters be adapted into a movie. Big step, I know. But, shoot. Ten years. Ten years is a long time. I could do it by then, I think. By then, I could do a lot of things. I think I just might.
Q: What made you decide to go the indie route?
A: Mmm. It just kind of happened, really. I wasn't going to publish at all. I wasn't going to share… at all. Not really. I just wanted to read it, originally.
… And then I wanted to write… more. A lot more.
I did some research, in my head weighed out my options, and I shrugged at myself. Oh, why not.
So I indie published.
Q: What do you feel are the benefits of self-publishing over traditional publishing?
A: Well, I don't really know. Haha.
I haven't traditionally published anything. So, it's hard to say. I really have no idea what goes on.
But, for me, these days, the "self" part… it works. I like DOING. I had a lot of fun with my covers. I don't mind editing, and I, well… I like to think I control my own destiny. I… like… self-publishing. I've met some really amazing people. I've read some PHENOMENAL books. Experienced support like… like nothing that exists anywhere.
I've fallen in love with… Indie. And I wouldn't change a thing.
Q: Even though you're an indie author, would you go the traditional route if given the opportunity?
A: No. Probably not. I mean, I got nothing against traditional publishing. Seeing your book in a book store as you shop the stacks—that's gotta be an amazing feeling.
… I won't deny it. I would probably pass out.
But then, like I said. I love Indie.
And, there are other factors. I mean, you write the book, and then… really, it goes into the hands of who? And… the final result? The… cover?
There are books out there –in the bookstore—that I've passed over a hundred times. Books with covers so awful, I… refuse to read them. I know. Judging books by their covers. Sorry. I do it. I have a special love for book covers. And, if it's awful, more often than not, I won't read the book.
I've "heard" that authors who are traditionally published have no say in the cover. That it is designed and chosen and you get a picture when it's done. When it's already… decided. Without you. You, the Writer. The creator of that which lies behind that cover.
I don't even know if this is true. But, if it is… I just, I don't know. I don't think I can handle that. This is… it's my book. It's the love of my life. It's part of me. I think I would cry if it got ripped apart. If it wasn't so much… me… anymore.
Traditional publishing, maybe just not for me. Indie… is.
Q: What advice do you have for other aspiring authors?
A: Write. Write your freaking heart out. I'm serious. I have so many pieces I haven't published. Stories… napkins and envelopes and receipts scarred with words, reminders of emotions or experiences or… whatever. Write anything you want. On your blog. Promoting, marketing, all that… that's great and needs to be done. But, writing is what you love. If you don't have that, what do you have?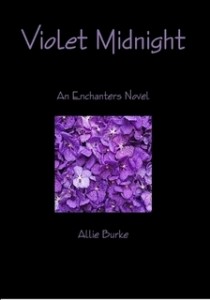 The Fun Stuff:
Q: If you were to create a soundtrack for one of your novels/stories, what songs would be on it?
A: I have actually thought about "theme songs" for my novels.
"Beyond the Gray Sky" by 311 for Violet Midnight, in reference to the rain and how it affects Elias throughout the story.
Jack Johnson's "Breakdown" for Emerald Destiny, because of a specific lyric in the song which relates to the life of Evan Reed.
"Enchanted" by Taylor Swift for Amber Passion. The meaning will only become obvious when the book is released and you… read it. =)
Q: Who would you cast as the lead character in your story?
A: I haven't much thought about who I would cast as the leads in Emerald Destiny. For Violet Midnight, however, I'm pretty set on Ashley Greene for Jane Wildes, Vin Diesel for Elias Linden, and Wentworth Miller for Christian Reed.
Q: Where can people find out more information about you?
A: On my blog =)
http://allieburke.blogspot.com
Q: What books are you currently reading?
A: Currently I'm reading Amaretto Flame by Sammie Spencer and loving it. Next up for my book club is The Angel's Game by Carlos Ruiz Zafon. I read The Shadow of the Wind, and I loved it. It's one of my favorites.
Q: Where can readers purchase your books?
A: Everywhere! Haha, well not quite. Violet Midnight and Emerald Destiny are available on Amazon, Lulu, Barnes & Noble, and Smashwords.
Thanks, Allie, for stopping by and answering these questions. It was truly a pleasure, and I look forward to having you come back in the future! Love you, chica!
Today's guest blog post is from the amazingly talented Will Entrekin.
You may recall that awhile back I reviewed his novel Meets Girl, as well as interviewed him. Since then, we've kept in touch. At one point I mentioned to him I would love for him to write up a guest blog post for my site once the release date for The Prodigal Hour, his forthcoming novel, drew closer. Well, that day is just around the corner, so Will dropped me an email yesterday with this lovely post. If you enjoy what he has to say, I strongly suggest you stop by his site. I do on a regular basis.
I must note that I'm not sure why he panicked when I asked him to contribute my site. I think he has a brilliant mind and a wonderful way with words, so he's welcome here at any time.
So without further ado, here's Will!
*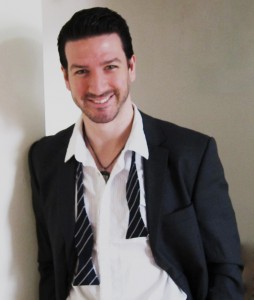 When Nikki asked me to do an interview with her, I leapt at the opportunity. When she asked after a guest post, though, I panicked a bit, like I generally do, because there's so much to write about I never know where to begin. But then I thought of a couple of questions she had asked me that had made me pause: what has been most rewarding to me as an author, and what has been the greatest challenge? I thought this would be a good opportunity to elaborate on my responses to those questions, because they're the ones I've been most concerned with as I've grown into independence.
For authors, independence is yet a tricky beast. We still live in a culture of writing and publishing that values contracts with corporations as among the hallmarks of legitimacy–and often, such a contract is required for consideration for various prizes and awards. Oddly, this seems to be demanded mainly by the major genre associations, including the MWA, the SFWA, and the RWA. One would think that the science fiction culture, which is all about spaceships and other worlds and the future and technology, would be quick to embrace new methods and modes, but such is sadly not the case. So far as I can tell, the Magazine of Fantasy and Science Fiction still requires submissions on the pulp of dead trees, which seems utterly backward.
In practice, these requirements are often an attempt at either maintaining or in some cases creating a hierarchy. Genre has rarely been held in similar regard to what many would call "literary fiction"–consider the quality of fiction for Chandler and Hammett and King and then their reputation when regarded next to Fitzgerald's or Faulkner's or Delillo's. But independence gives genre authors colleagues to sneer about.
Many independent authors counter this with a sales defense. Joe Konrath, for one, has become known as something of an advocate for what he calls "self-publishing" (a term I dislike and tend to avoid except when other people use it. There's a lot of power in words. Witness popular support for "the public option" but not "government-mandated universal health insurance" during those healthcare debates despite that both are the same thing). His blog is a regular fount of knowledge regarding publishing, formatting, marketing, and other considerations with which indie authors must concern themselves–and a must read. He also tends to talk regularly about his sales.
Now, don't take me wrong: I admire his transparency, and even appreciate it. It's great to know the figures, and even greater when he talks about his royalties and experiments with pricing.
On the other hand, Konrath is pretty clearly what Malcom Gladwell would call an outlier–an exceptional example on an outside end of a success curve. I'd say most independent authors will never achieve that level of success, but the truth is that most authors in general–no matter their method of distribution and who is behind it (which is pretty much what publishing ultimately comes down to)–never achieve that sort of success either. (Here there is probably an argument about whether it's easier for an author published by a corporation to achieve that success. I think the answer is probably, but not by much.)
And on the other other hand, I fear that discussion of sales figures is employed as a way to counter the contempt with which so many regard indie authors. Even authors who got their start with what they call "self-publishing"–and who subsequently went on to sign with corporations–deride authors who call themselves independent, imploring us to "own" self-publishing. (To which my response was, fine. I own it. Now I'm going to rethink it, recondition it, rebrand it, remarket it, repackage it, and rebuild it from the ground up, and I'm going to call it independent publishing, thank you very much. It's also worth noting most of the authors and publishing professionals who propagate this mindset are tied in some concrete ways to corporate publishing.)
And on the other other other hand–well, this part's personal, but I was raised that discussions of money and finances is personal business and not meant for polite company. I don't see doctors or lawyers–or editors or agents, for that matter–tending to discuss things like salaries (though I suppose we do generally know that a standard contract nets literary agents fifteen percent of an author's income from the sales the agents brokered).
I think part of it, too, is my personal movement away from that ultimate goal of a publication contract with a corporation. For years, it was all I wanted. I was concerned about the quality of my writing only insofar as it was a means to that publication goal. I wanted a book deal. I wanted a six-figure advance and royalties. I wanted to call myself an author.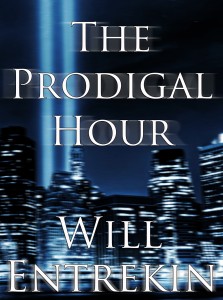 That last part there was, for so long, contingent on the others, if only because corporations were the only real way to distribution that didn't involve door-to-door sales and a stack of "vanity" books in your garage. Things aren't that way anymore. Nowadays, writers can write a good book, and then start Twitter and blog accounts to network and connect their work with people. Some connect more successfully, more deeply, or more widely than others, but the reason I'm discussing all this is that, at least for me, my own personal and professional challenge for the past several years has been to focus more on the "write a good book" part of things, which I fear is so often neglected by authors and corporations alike. I used to post something and follow blog views and subscribers, retweets and followers, friends and likes.
My goal right now is not so much to forget those things but to get back to that first part. To write good stories and connect with people. Like I've connected with Nikki, for example.
I don't know how people will respond to The Prodigal Hour. It's a big, bold, epic time-travel adventure story that's the world's first pre-/post-9/11 novel, and it concerns faith and grief and love and loss, and it's got a huge cast of characters that includes historical figures (it's got time travel in it, after all), not to mention key historical events in locales both temporally and geographically exotic. I don't know how many copies it will sell. Probably not many at first, because while I've been concentrated on writing a better book, I've also very much neglected my online presence–that oft-mentioned platform so necessary nowadays.
But the thing is, I'm proud of it. I think it's my best book so far, and it's certainly my most ambitious. I hope it does well–extraordinarily, egregiously well–but my real hope is that I remain as pleased as I am with it regardless of its reception.
*
On a slight side note, keep an eye out for my review of The Prodigal Hour. Will was kind of enough to send me an advanced copy of it. I'm thoroughly enjoying it, and I can't wait to see how it ends.