Today's special guest blogger is the very talented J. Gunnar Grey, the author of Deal with the Devil. Enjoy!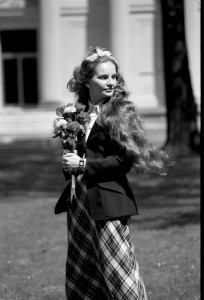 *
The story of the monster manuscript, or maybe my husband's got the right idea
For writers, books can be strange places. Those who can stay outside the story while drafting the manuscript have my envy. But I'm one who works best by immersing myself in the plotline and characters, living the story and experiencing the themes. Otherwise the prose tends to be stale, and where's the fun in that?
Deal with the Devil began with an idea for a World War II no-win scenario and a character, who I named Major Hans-Joachim Faust. He and I spent about a year on courteous speaking terms, getting to know each other and sorting through various possibilities, before I began writing the rough draft. But after four or five chapters, which bear practically no resemblance to the finished book, the writing stuttered to a halt. This book wanted to be more than a relatively simple murder mystery. It, and Faust, wanted to make a statement, and they gave me no choice in that matter. Nor much clue as to what said statement entailed.
Back to square one. This time I started out by drafting a four-page outline. Then I added a bit. Then a bit more. Subplots happened, characters expanded their roles, and I had a blast. By the time the outline was complete, it numbered 48 single-spaced pages. I'd never successfully worked with an outline before but I was game, so the four of us–outline, Faust, novel in progress, and me–started writing again.
(By the way, writers, have you ever tried to describe those voices in your head to a non-writer? First time I tried explaining them to my husband, who's actually a pretty creative guy, I thought he was going to force-feed me anti-psychotics. And he doesn't like prescription medications.)
Everybody was happy, so I spent the next year tapping away on the rough draft, finishing a new chapter every few days. (Before you get too impressed, understand that some chapters in Deal are really short.) But about two-thirds of the way through the outline, I realized I was stuffing pages into a second three-inch binder. The book was getting long. Some quick calculations added up to 140,000 words, altogether too long for a publisher to take a chance on an unknown writer in the mystery genre, and I hadn't wrapped up either plotline.
Yep, you got it. I panicked. I figured I had to slice the book's length. I went looking for ways to shorten this monster manuscript. But nobody cooperated, not the book, the outline, nor Faust, who can be particularly stubborn when he thinks he's right. The argument lasted for six months. They won. None of the subplots, and only a few extraneous chapters, could be cut without gutting the storyline. It was that tightly entwined.
So I finished the rough draft and sent it to the world's greatest critique partners, Melanie Card (romantic fantasy and UF) and Alexa Grave (SF/F/horror). Mel suggested one subplot should go and so could one character's point of view; she's very professional and rather cold-blooded about these things. Alexa highlighted every unnecessary (in her opinion) word in the book; note that she and I have equally good but entirely opposite methods of stringing words together.
But neither solution worked for me, which certainly was no fault of theirs, and it's possible such a pathway would have resulted in a better book. Instead, I trimmed some fat, polished the remainder, and reluctantly put the book aside. Perhaps I could break it out, not as a first novel, but as a third or fourth one. As a historical mystery, the final length at 157,000 words was just doable for a writer with a few notches on the e-reader.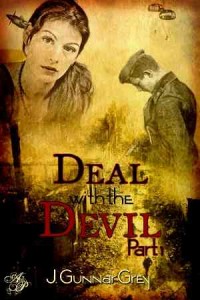 But every story I tried to write for the next year froze. The characters refused to play with me and the plotlines stank. Deal haunted me. The outline was sated, but neither the story nor Faust would let me go. They wanted to be read. At their prodding, I wrote a query and synopsis for a nice epublisher I'd met on Facebook, Stephanie Taylor of Astraea Press, and fell on my keyboard when she accepted it–the first publisher who saw the monster manuscript.
Oh, and her solution? Publish the book in two halves, as a two-part serial novel with a cliffhanger ending between halves, rather than a two-book series of standalone novels. I'd never thought of it. And if Faust doesn't quit grinning in that smug manner, I'll give him an even harder time in the sequel.
*
Deal with the Devil is currently available via Amazon, Amazon UK, Amazon DE, Smashwords and Barnes & Noble.
*
If you would like to contribute a guest blog post to my site, please feel free to contact me at nicole@nicoleireland.com. I look forward to hearing from you.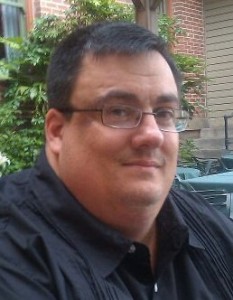 Good day, fine people. I'm back with yet another great interview. Check it out!
Q: Today, I'd like to welcome Kings of the Dead author Tony Faville to The Evolution of Nikki. Tony, could you please take a moment and tell us a little bit about you and your background. Please include five unique things about you.
T: Well, I have a varied background, US Navy from 88-91 when I was discharged for a neck injury, worked in the Federal Government for a few years, spent several years working in the Computer Industry, then I spent several years working as a Chef, and now my day job is spent doing medical records and I write part time.
Five unique things about me? I have a tattoo of Anthony Bourdain as a zombie Chef on the inside of my right forearm, I spent 10 years without a drivers license because of a corrupt township in Ohio called New Rome (read the wiki on it, fascinating read on corruption), I have held a concealed handgun license in my state since 1993 and have taken countless classes on the legalities of the use of lethal force (I made the decision to not be a victim a long time ago), I once made tacos for Sam Kinison, I have travelled all over Italy and would kill to make a return trip.
Q: As you know, I'm a huge fan of Kings of the Dead. For those who aren't familiar with it, can you tell them a little bit about it?
T: Kings of the Dead is a zombie journal that is actually presented in a true journal format. The most popular zombie journal out there is not even really a true journal. Now, I don't know about you, but when I keep a journal, I don't actually transcribe entire conversations. This journal is written by the protagonist, a guy named Cole Helman. Cole and his friends are actually zombie nuts and interested in the survival aspect of the genre, so when an actual zombie outbreak occurs, they are relatively ready for it to happen.
Q: Where did the idea for Kings of the Dead come from?
T: I will just say that there is a lot of my circle of friends in the Kings of the Dead. We all love zombie films, love talking about survival and the apocalypse. The old adage of "write what you know" is so very true.
Q: How did you sign on with Permuted Press?
T: They actually came looking for me after Kings had been available as a self-published piece of work for over a year. They came and asked me if I would be willing to expand the original piece of work, and then they would consider signing the book. After an expansion that added 30% to the story, and not just 30% of ifs, ands or buts, but actually adding to the story, they liked it enough they wanted to sign it.
Q: What comes next? Are you working on something new?
T: I am currently working on a project titled Avery Nolan: Private Dick of the Dead. It is a set piece from 1959, Private Investigators, Dames, Broads, Feds, KGB, Cold War, Zombies, etc. I am going for the whole dime store, pulp fiction paperback style from the writing to the size of the book to the cover art.
Q: What is your writing process like?
T: Hope that my mind is no fried from work, that my friends respect my writing time, that my neck and shoulders will not be in too much pain to allow me to write, and then hope my fingers will do the writing I would like them to do. Honestly, with my current day job, I just write every chance I can as having a schedule to write just isn't happening.
Trust me, there are many, many days that being an unemployed writer hanging out in a coffee shop desperately trying to put together enough words to be able to sell even a short story sounds better than my current job.
Q: What has been your most rewarding experience as an author?
T: I have a young man out on the east coast that is a huge fan. His mom always talked about how he loved my book, and would read a chapter every night before he did his homework. At first I thought maybe he was a little young for it, but then I found out he has Aspberger's Syndrome and has connected with three things: Cooking (I was a Chef), military (I was in the Navy), and zombies (I write about zombies). When his mom thanked me and told me that I had been able to give her and her baby the first genuine smiles she had seen in years, it was more than I could stand. I got everyone together that was involved with Kings and I had them all sign a copy of the book and we sent it to him. The pictures are worth a million copies sold.
Q: What has been the hardest thing to deal with?
T: When I released Kings, it was right on the cusp of self-publishing being accepted. I faced a lot of personal attacks because the book was self-published. Let me tell you, there are some arrogant and ignorant people out there that are still unwilling to accept the fact that the publishing industry is changing, and has changed.
Q: Who are your inspirations? What authors' careers would you like to emulate?
T: Don Pendleton was one of my favorite authors for many years, and I think a lot of my writing is very similar to his. With that being said, if I could hone my writing skills to the likes of someone like Jonathan Maberry who seems to be able to punch out 2 to 3 large novels a year, wow, that would be cool.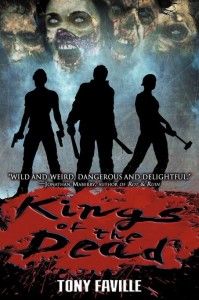 Q: If you could pick one author to collaborate with, who would it be and why?
T: To be honest with you, I am still working on honing my own skills, let alone work with someone else. The whole concept of co-writing a book is still like speaking Mandarin to me. Maybe someday, but I would like to get a little better known than I currently am now.
Q: Where do you see yourself in five years? Ten?
T: Still trudging along with a day job, writing when I can. In ten years? It sure would be nice to be in a part time job and spending more time writing.
Q: What advice do you have for other aspiring authors?
T: Write! And when you think you have written enough, write some more! Never ever underestimate the value of a good editor. You cannot be your own editor, you HAVE to have an uninvested individual look at your work. Oh, and not EVERY book has to be the first part of a trilogy. Try writing one book and see if it sells before setting out your grand "trilogy" scheme.
The Fun Stuff:
Q: If you were to create a soundtrack for one of your novels/stories, what songs would be on it?
T: Highway to Hell by AC/DC, Sympathy for the Devil covered by Guns and Roses, In My Life covered by Johnny Cash, The Man Comes Around by Johnny Cash, Rooster by Alice in Chains, For What It's Worth by Buffalo Springfield, Born in the USA by Bruce Springsteen
Q: Who would you cast as the lead character in your story?
T: Jeffrey Dean Morgan, and no, I have not put any thought at all into this. 😉
Q: Where can people find out more information about you?
T: Google always works, and if that is not enough, http://tonyfaville.com should suffice.
Q: What books are you currently reading?
T: Oh no! Right now I am not really reading anything as I am scared to death that part of what I am reading will wind up in what I am writing. I want absolutely nothing to influence my writing, so I find the best way to do that is to ignore all other written words.
Q: Where can readers purchase your book?
T: It is available in both paperback and ebook at amazon.com, and barnesandnoble.com. Ebook copies can be purchased at the Apple iBook store and Smashwords.
It's review time again. I know it's been a little while since I posted one, but I only have so much time to read these days. I wish had more, but since I still haven't figured out how to clone myself, I have to settle with what little time I have. Oh well! Maybe one day I'll figure it out.
On with the review.
I've read more than a few Mafia crime novels over the past ten years. Some of have been real duds that have fallen short of capturing the right tone for that sort of book. However, that's not the case with Nicholas Denmon's For Nothing. It's one of the best I've read in that genre, hands down! This story is gritty and definitely captures the tone of the Mafia world, as seen in shows like The Sopranos.
From the very first page of this novel, I was hooked! The opening scene made my jaw drop because of how descriptive it was. If future authors are looking for a shining example of how to hook a reader from the very beginning, For Nothing is a novel to look at.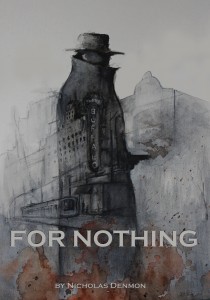 I'm beyond impressed with the skill this author possesses.
I must admit that while I wanted to hate the character of Rafael Rontego for being who he was, I couldn't bring myself to. I was completely intrigued by him, and found Mr. Denmon's depiction of him authentic and vivid. I was easily able to visualize him in my mind. In fact, I was able to visualize the entire story without much effort because of the detail included within the pages. It's obvious Mr. Denmon did his research.
So I give For Nothing a solid five stars. I honestly cannot wait to read the next installment.
If you have not taken the time to stop by Nicholas Denmon's blog, I suggest you do. He's hilarious and always has something interesting and entertaining to share.
For Nothing is currently available on Smashwords, Barnes & Noble and Amazon. If you haven't purchased a copy yet, what are you waiting for?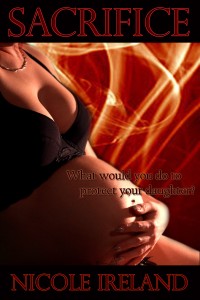 Yes, that's right. Sacrifice is now up at Smashwords and Amazon. I know, I know! I said it would be available Tuesday. SURPRISE! I honestly didn't think it would be up this fast, but it is. So yay!
The last time I uploaded a story it took a good day and a half for it to show up, I think. Not this time, though, which is good. It means that Sacrifice is available to all of you that much sooner.
I do have to give special thanks, again, to Jennifer Melzer, Heather Faville and Nicholas Denmon for their insight over the past few weeks. It's helped me a great deal.
In Other News:
I was the special guest on Podcaturday yesterday morning.
For those not familiar with Podcaturday, it's the weekly roundtable discussion between James and Jennifer Melzer and Acadia from Superficial Gallery.
While I still laughed a lot, and it's hard not to with these three, I did talk more than the previous time I was on there. I figure by this time next year, I should be able to outtalk them all. Okay, maybe not. But close. Those three are professionals when it comes to "shootin' the shit", especially Acadia. He NEVER shuts up.
What makes yesterday's Podcaturday extra special is the fact that I WASN'T nervous AT ALL. For those who don't know me well, situations like Podcaturday or public speaking usually make me very nervous to the point of  breaking out in hives. I've been working on it, though, and have been pushing myself to step outside my comfort zone and try new things. I don't want to look back on my life and regret one moment of it, so I'm trying to experience as many new things as possible. I'm trying to challenge myself. Who knows what I'll try next.
So what did we talk about yesterday? A lot: Game of Thrones, The Killing, cryptozoology, Stupid Ned Stark, Jenny's accident, James' book sales, my book launch, and Wet Hot American Summer, which I watched last night because Acadia was bitching again that we never do what he asks. And to be honest, it wasn't nearly as bad as I expected it to be. In fact, there were several moments where I laughed out loud. Plus, Bradley Cooper was in it, and who doesn't love him?
That's about it in terms of updates. I will be posting some interviews and special guest blog posts over the next few days. I meant to last week, but I never got the chance. I had to cover for my mom at work, which meant physically going to work instead of my normal routine of rolling out of bed and plopping down in a chair. I had to juggle four different jobs while trying to get Sacrifice ready for all of you. Plus, when you add in the mommy factor, it made it one CRAZY week. I honestly need a vacation now.
I hope the rest of your Sunday is fantastic. I'm off now to take my Mini Me to her first fishing tournament. Here's hoping she catches the biggest bass.
*whispers* For those Jersey Shore fans, I totally just said that like "It's t-shirt time!" LOL! I couldn't help myself.
Anyway, it's been hella crazy lately. As some of you know, my mom has been dealing with back issues, which means I've been fairly busy helping her out when she needs. That includes physically going into work and covering for her since, as she says, I'm her Mini Me. In fact, next week I'll be at work while she's at home getting some much-needed rest. It'll be a long week because I'll also be juggling my three other job besides that one. But as one of my astute friends likes to point out, I'm crazy, so that's normal for me.
For those who don't know, I recently began working as an IC for Ranker.com.  I have to say it…I LOVE THIS JOB!!! It involves writing and research. The writing part is really fun, and I'm allowed to show my true personality, which is a plus. Sometimes I get the impression that some people think I'm really stuffy, but I'm not, so it's nice to let my hair down and be Nikki, the slightly nerdy country girl with a quirky personality. (If you'd like to read my first list for Ranker, it's here.)
Now onto the story writing-side of things.
You've probably noticed that I still haven't published Sacrifice yet. There's a couple of reasons for that.
Aside from the fact that I'm stretched pretty thin lately and have a lot going on in my personal life, I've been busy adding some additional scenes to Sacrifice which are taking me a little bit of time because I want them to be perfect. If I don't, my internal editor, aka The Bitch, will rear her ugly head, and well, we all know how THAT goes. (See here.)
Those additional scenes I've been working on would not have come about without the guidance of my editor, author Nicholas Denmon and book reviewer Heather Faville from Doubleshot Reviews. Their help is appreciated more than they know.
I'm actually trying to focus some of today on Sacrifice, so hopefully I can wrap up the rest of it. *crosses fingers*
Sales Talk Time!
So the other day I noticed an increase in sales. Not an "OH MY GOD, I'M RICH, I CAN RETIRE" increase, but a large enough one that it shoved me into the #84 position on Amazon for occult books. When I saw that on my screen I nearly peed my pants with excitement. I was included on a list with Stephen King, JA Konrath, Katie Salidas and Amanda Hocking. Pretty sweet, right? Seriously, I was so struck with giddyness, I couldn't hold still. The little kid in me was all kinds of excited. What a great feeling. I hope it's just the first of many times that happens.
*
One last thing before I go. I was interviewed by author Suzy Turner for her website, so please take a moment and check it out. In the interview I reveal who I would cast as Annabelle and Jason. SQUEE!
Have a great and safe Memorial Day, everyone!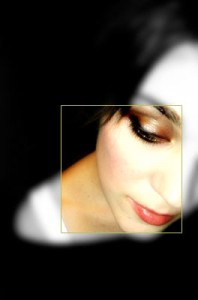 Today's guest blog comes from the über talented Ania Ahlborn, author of the novel SEED, which is slated for a June 2011 release. To find out more about her upcoming novel, and to read samples, please stop by her official website. You can also find Ania on Twitter.
*
Just a handful of years ago, being an author meant something completely different from what it means today. Once upon a time, we were doomed to countless years of sweating over the perfect novel only to spend more countless years collecting crookedly scissored rejection slips that have been Xeroxed a dozen times over; a copy of a copy of a copy. To most NYC fat-cat agents, that's all we were worth.
Those times have vanished like David Copperfield during a show-closing trick. Poof! And in a dramatic burst of smoke and glitter, writers have been handed the keys to the kingdom. Just like Alice, we've wanted to fit through that tiny publisher's door, desperately trying to squeeze an arm through if only to say that we almost fit, we almost made it… hell, we fit our entire arm in there… if we had just pushed a little harder we could have broken down the wall. And then, a tiny miracle: a little cake with 'eat me' scrawled across it—though for us, it says e-me. E for ebook. E for e-publishing. E for everything we've ever wanted.
The Red Queen's garden is a dangerous place. One misstep and it's 'off with your head'. The same goes for being an indie author. If you screw up once, and you screw up badly enough, you may never have a chance to recover. Sure, you won't have a publisher breathing down your neck like an angry bull. You won't have an agent yapping at you about deadlines and royalty fees. You won't have any of that because, as an indie, you're completely alone in this. That knowledge alone cripples many a writer. Because alone is just as scary as failure.
As an indie, I'm constantly on Twitter, and because I advertise my upcoming novel Seed on a perpetual rotation, I attract a lot of writers. It's interesting to watch writers talk amongst themselves, forgetting that a million eyes could be watching their conversation. I constantly see writers talking about editing and revision—those topics are so commonplace they hardly catch my attention anymore. It's the topic of queries and rejection letters that get me. Every once in a while I run into a traditionalist—a writer who's still determined to be traditionally published despite the ebook boom. They still want that Big 6 contract. They still want the book signings, the almighty royalty advance. Once, I asked one of these writers if they've looked into e-publishing. The answer I received floored me.
"It's so much research."
I couldn't believe it. I wanted to grab that person by the shoulders and shake them. The idea of someone being afraid to do the research at the cost of making their dream of publishing come true, well, quite honestly it sickened me. How can someone be so passive? How can someone who says they want to be an author shrug their shoulders and say 'eh, it's way too hard'? Is it hard? Hell yes. Is it worth it? Well I don't know… how bad do you want it?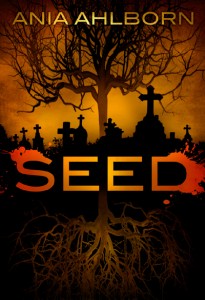 With ebooks outselling print books, a lot of authors are worried that the market will become saturated with writers who are painfully self-published. I'm talking bad covers, bad writing, bad stories. I used to wonder about that as well, but that agent-seeking writer put that worry to rest. Being self-published isn't a big deal. Being successfully self-published is; and I'm not talking monetary success here either. In my belief, being successfully self-published is being so well put-together that people have no idea you did it yourself. I'll be the first to tell you that takes some investment, and it also takes a hell of a lot of work. Once, I was convinced that everyone was putting in the same amount of effort as me. Now, I know that isn't true; now, I know that some people give up before they even try.
You've been handed an opportunity of a lifetime, and you don't need anyone's approval to make your dream of being a published author come true. But as indies, we are not all created equal. We're in this alone, and we have nobody to blame for our shortcomings but ourselves.
*
If you would like to write a guest blog post for my site, please contact me at nicole@nicoleireland.com. I look forward to hearing from you.
Today my friend Jenny wrote a great blog post on how one author's success is success for all and how we should help each other. For the most part I'm in complete agreement with her. I, too, feel that when one of us achieves success, we all do. I also feel that if we want others to support us and our dreams, we have to be willing to do the same, which I'm okay with.
My problem is this:
I'm a very helpful person…to a fault. I've let people walk all over for me for years without standing up for myself. I let people hurt and use me because I didn't have enough confidence in myself to think I deserved better. I know now, though, that I do. I deserve just as much respect as the next person. No less.
Now that I'm in a position where I can help others achieve success while trying to achieve my own, I'm faced with a difficult dilemma. What I'm already noticing is that there are people who are more than willing to take advantage of my helpful nature, which SUCKS! I don't mind helping others; I enjoy it, just ask my closest friends. But I don't enjoy when others treat me like a doormat. When I feel like nothing I say or do matters, it really bothers me because I'm so willing to give, and I don't understand why some people will knowingly take advantage of that.
So my question I'm posing to all of you is this: Where do I draw the line?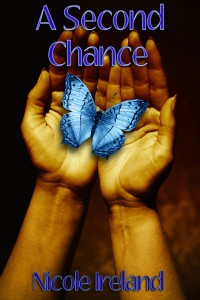 Can you believe it's been just over a month since I released A Second Chance? I know I can't!
There's not a day that goes by that I don't wonder if this is all a dream…another figment of my wild imagination. If it is, please let me sleep. I don't want to wake up. Right now, I'm following my dream wherever it may take me. And I couldn't be any happier. This is one area of my life that I'm completely satisfied with, and that's a wondrous feeling.
To say this past month has been exhilarating, as well as overwhelming, would be an understatement. I can't even put into words what this month has meant to me, which is funny since I'm a writer. Words aren't supposed to fail me, and yet they are. Go figure!
*
Would I do things differently if given the chance?
There have been times over the past month that I've asked myself if there are things I wish I'd done differently with A Second Chance. Yes, there have been moments where I've questioned whether or not I should've made this story a full-length novel. Or if I should have written one scene or another differently. But each one of those thoughts was fleeting because in my heart of hearts I truly feel I told the story exactly as it was meant to be told. And when I look at the final piece, I'm honestly happy with it.
Now don't get me wrong. I'm not saying A Second Chance is perfect because I know it's not. I don't believe that any book is. I think there's always room for improvement, and I know as time goes on I will make adjustments to the story here and there. But none of those future changes are going to alter how A Second Chance turned out. I won't allow that.
This story was a labor of love. I dug down deep and used many personal experiences and emotions to create a character that was believable and relatable to others. I cried more tears than I could count while writing it. There were even times during the most emotional of scenes I even felt my heart break.
I didn't just type empty words onto a blank screen, hoping and praying they'd resonate with readers. I actually allowed myself to become Annabelle. I allowed myself to connect with her and feel every single heartbreaking moment that she felt. I allowed myself to feel all of my old fears once again, and that took a lot out of me, but it was all worth it in the end.
*
Let's Talk Sales
I don't know about you, but every time I see a new sale show up, I let out a squeak, and I get a rolling feeling in the pit of my stomach similar to the one I get when I ride a roller coaster.
I'll be honest, my expectations for sales for the first month were low since I didn't know what to expect. I can say, though, that I'm not disappointed with the final total. Sure, I could have done much better; we all could our first month out. However, I didn't expect huge sales to begin with. I knew going into this that it would take time to build up momentum, and I was okay with that, so I set my goal low. I wanted to sell 10 books for the month. And the good news is that I did. Between free copies and sales, my total for the month from Smashwords and Amazon was 40. I know 40 doesn't sound like a lot to most people, but to me it is.
Yes, I admit I could have promoted and guest blogged more, but I work THREE jobs, and I'm a mom to two children under the age of 10. I also help out my mom a lot since she is going through some painful back problems right now. My extra time is very limited, so taking all of that into account, I did damn well this month. I honestly cannot complain.
*
Reviews: Yes, I Caved
Prior to the release of A Second Chance, I said I wouldn't read any of my reviews, but I caved, as do many authors. I wanted to know if the words I wove together made an impact on anyone. I wanted to know if people were able to see the emotions I poured into every word in the story. I wanted to see if people got the message I was trying to share, so I started reading my reviews, and I'm glad I did. It seems like I've accomplished what I set out to do.
Almost every review I've read up to this point has made me cry. To know that I've affected people in the ways they've stated in their reviews makes me happy. I am so grateful that people have taken the time, both in public settings, as well as via private messaging, to share with me their thoughts on this story. As an author you want to know when your work connects with others, so I truly cherish every review and message I've gotten. There are some people I'm still waiting to hear opinions from because their thoughts matters to me. And hopefully one day I will hear that A Second Chance touched them in some way, too, because that's what I want. I want everyone to take something away from it, just like I did.
Well, that's it for now. Here's hoping my second month ends on as high of a note as the first one did.
*
If you have not purchased a copy of A Second Chance and would like to, it's currently available at Smashwords and Amazon for $.99. It will be available at Barnes & Noble, as well as other various sites in the coming weeks, so please stay tuned.