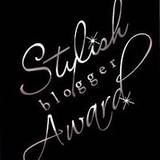 One of my fellow WPLHers, Crystal, from The Self-Employed Writer, so graciously awarded me and 14 others with the Stylish Blog Award yesterday, which was really, really sweet. It's nice to know she thinks my blog is worthy enough to be included alongside such other great reads.
I'm continuing the trend here at my blog by including a list of my 15 favorite blogs that YOU MUST check out. Some of these people are good friends of mine that I've known for quite some time. Others are people from WPLH who I consider to be my co-workers and people I can vent to when I'm frustrated about the direction my writing or goals are taking, among other things.
So here are the rules to getting this award.
1- Thank and Link back to the person who awarded you the award.
2- Share 7 things about yourself.
3- Award 15 other Bloggers.
4- Contact these Bloggers and tell them about the award.
7 Things About Me
I love to cook but hate the cleanup. Maid, please!
My favorite place to visit is the White Mountains in New Hampshire. The land in that area is beautiful. The air is crisp. And when I'm there, I feel like I'm home.
I'm currently working on my first ebook. I can't wait to see the end result.
I'm secretly, or not so secretly, crushing on Josh Gates of Destination Truth. (But that's okay because he's probably seen my blog posts over at The Superficial Gallery that say as much.)
I'm the oldest grandchild on both sides of my family.
I'm the Reality TV Curator for MySpace.
I'm a book junkie. And since I got my Pandigital Novel, I've become an ebook junkie.
Now onto my 15 blog choices for the Stylish Blog Award
Until tomorrow my friends, have a good one and happy reading!
In the past I've written about the funny things that my kids have said or done.
I've shared one of the most recent comments from my son with friends on Twitter and Facebook, and I thought it would be nice to share on it here, as well.
I like the idea that stories about my children will be here for them to read when they're older. And maybe, just maybe, when they think I don't love them, they'll see differently. Because I do love them…more than anything.
So, last week my precocious three-year-old looked at his father and said out of nowhere, "My name is Mike Rowe and this is my job." That's not something a three-year-old typically says. But in our house , Dirty Jobs is a favorite, especially of my daughter's, so I suppose it was bound to be said by one of them at some point.
A day or so after that initial comment, Blake looked at me and said, "My name is Mike Rowe and this is my dirty job, sticking a spoon in the peanut butter." (He's a peanut butter fiend. Seriously! My parents bought him a jar of peanut butter for Christmas as a joke. And he was thrilled.) I, of course, responded appropriately with a loud laugh, to the point I had tears in my eyes.  He looked at me like I was off my rocker, and I looked at him like he's the funniest person since Bob Marley (the comedian).
So why share this story with all of you? Well, I thought it would be nice to remind us parents that on the days when we're sad and lonely, feeling depressed, etc., our kids have the ability to make us feel better — to show us that life isn't as bad as we sometimes like to think it is. Laughter makes you feel good and a smile can brighten your day, so the next time you're feeling like crying or curling up in bed and hiding from the big, bad world, take a look at your kids. Spend a moment watching them, and I guarantee you'll find a smile on your face before you know it.
If you'd like to share some funny stories about your children, please feel free to. I'd love to read them.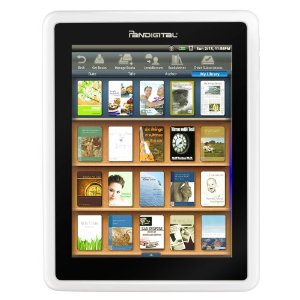 This past Christmas was one of the best I've had for several reasons.
The first reason is because of the FlyLady Holiday Control Journal. While I didn't follow it exactly, though I did try my best, what I did do made a huge difference in my overall experience this holiday season. For once, I felt relaxed, which was a definite change of pace. I have high hopes that next Christmas will be even better.
The second reason this was one of the best holidays to date was because of my children. My son is at an age (3), where he's full of enthusiasm and ready to go, go, go. His sister, though she is almost 9, still believes in Santa Clause and magic elves, which, to me, is fantastic. Kids are forced to grow up so quickly these days, so it's nice to see my daughter still filled with innocence. I know there's a good possibility that next year she won't believe, and that makes me sad. I want to keep her young and innocent forever. Because I knew that next year may not hold the same magic for her, I appreciated this year more.
The third reason I was so blessed this Christmas is because my mom and dad bought me a Pandigital Novel. I had mentioned in passing to my mom that I would like an eReader but that it would be awhile since there were other things we needed to take care of before I could splurge on something like that. Imagine my surprise when I opened one of the presents from my parents to find my very own eReader.
To top if all off, my brother gave me a Barnes & Noble gift certificate, which meant I was able to go hog wild and buy a bunch of books, as well as download free ones. For those that don't know me well, a bookstore, whether it be online or in person, is like a candystore to me. So many treats to choose from. Oh my! (Yes, I'm a book junkie.)
Aside from being able to read on my Novel, I also love that I can access my email, and Facebook, as well as the internet. In addition, if I'm so inclined, I can even do my TQA work on it.
For the most part, my Novel has worked well. There have been issues, though, when updating My Library. After the first two updates, I started receiving the message "Sorry, something wrong has happened". Nice, huh? Does that message bug anyone else as much as it does me? It doesn't sound like the most professional of messages. But what do I know?
The problem that occurs  following that message is that I can't see any of the covers to the books/short stories that I've downloaded. It's just the title, which is a bit of a pain and definitely not pleasing to the eye. Sure, I could restore my Novel to its factory settings, but then I'd have to redownload everything. And well, I'm too damn lazy to. Maybe I will at some point, though. Just not today.
Another minor inconvenience that I've  experienced is the speed that the pages turn. Occasionally, the pages are a bit sluggish and take several swipes of the finger or stylus before they'll advance to the next page. But that's a small issue that I can live with. It certainly doesn't deter me from using it.
Other than those issues, I really like my Novel. And I can't wait to read more on it. If you have any suggestions for books to download, please feel free to leave me a comment. I'm pretty eclectic when it comes to my taste in books, so I'm open to any suggestions that you may have.
If you are looking for books suggestions, stay tuned. I will FINALLY be adding my GoodReads widget soon so you can peruse the books that I recommend.
Also, make sure to stop back here within the next couple of days to read a review of two short stories that I read the other day on my handy dandy Novel.
Achieving one's resolutions, goals, whatever you want to call them, can be daunting — scary. Sometimes that fear can be so power that we find it easier to feed ourselves excuses on why we can't accomplish something.  We trick ourselves into believing that things are impossible. But it doesn't have to be that way. We can do just about anything we set our minds on. We just have to believe in ourselves and work hard. We have to stand tall and push through all the negativity that surrounds in order to reach our highest potentials.
As you read this, you may still be trying to convince yourself that you can't follow your dreams. Well, guess what, I don't want to hear it. You CAN!! There are many people that are dealt hard hands at birth who still find a way to be all that they can be.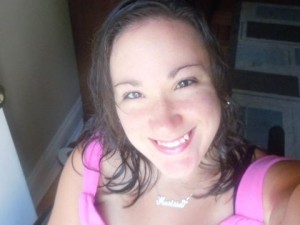 So, on that note, I'd like to introduce you to Marissa Meleske, a young woman I met several years ago — someone I call my friend. Marissa, like so many others, has a dream. She wants to help others and make a difference. Currently, she is working towards becoming a lifecoach because she cares about others and wants to help.
But what sets Marissa apart from other lifecoaches? Well, why don't I let her her tell you.
Q: Marissa,  tell all of us a little bit about you. What sets you apart from other people in your field?
A: I think what sets me apart from other people is the fact that I've started my business based on what I already know. I'm relatable. People that come to me can't really say I don't know what I'm talking about. Even with the other areas that I'm willing to life coach, I have first or second hand experience with it all. I don't want to just limit myself to the physically challenged. Experience is what it's all about.
Q: What life circumstances led you to the point you're at today?
A: I was born with Spina Bifida. Growing up, I was never treated any different, so I don't look at myself as any different. I don't ask for pity, and I'm not an invalid. Unfortunately, I meet too many people that don't have that outlook, and I'm hoping to change that. That's why I also life coach loved ones of the physically challenged because often times the reason that people grow up with negative outlooks on life is because of their loved ones. Not to say that their loved ones aren't great people, but if you're brought up coddled, neglected, felt sorry for or having everything done for you, you won't want to be as independent as you can be, and you won't think you have the capability to do it either.
I've also grown up around many people with addictions, and although I'm not a counselor or therapist, I would love to help addicts in recovery, once proper treatment is sought. I can help them set goals for themselves and become comfortable creating and living the clean and sober lifestyle that they need.
Q: What have been the biggest obstacles for you to overcome?
A: My biggest obstacles are getting around the closed mindedness of people and fighting for my rights as someone with a physical challenge. There are a lot of places that physically challenged people can't get into, and some places we can, but they aren't very safe. Some people just think if they stick you in a spot, you'll be happy just to be included and shouldn't complain. There are sometimes no ways around things like that, other than fighting for your rights as hard as you can, even to no avail. But you have to try.
Q: Where are you at in terms of helping others? Are you certified? Are you planning on becoming certified?
A: Right now I have a small but building clientele and I'm using this time of experience to become financially stable enough to get certified. I feel like without the certification, I'm doing an injustice to the coaching world and not giving the field the credit it is due, so getting certified is one of my goals for the near future.
Q: What do you think you can offer people? What do you hope to accomplish?
A: I think I offer people a look at the other side of things. That's why I also want to help the loved ones of people that are going through or have gone through hard times. They can't relate to it on a personal level, so they need help to understand.
Q: What type of services do you offer?
A: I offer phone sessions for $30 a session. I've gone through hard financial times myself, so I don't ever want to come across as a rip off and someone that people can't turn to simple because I charge more than they can afford. So I try to bare that in mind and not charge an arm and a leg. It's usually 1 to 2 hours per session, and the frequency varies depending on how often the client feels they need to be coached.
Q: Who are your inspirations?
A: I'm inspired by anyone who doesn't take no for an answer and doesn't let people stop them from achieving their goals and dreams. Growing up, I've been inspired by my family who always believed I could do anything.
I need to also mention that since I also life coach addicts after their treatment, I've definitely been inspired by my father who was an alcoholic, 27 years sober when he passed away in 2009 from Leukemia (CLL) and 4 years clean from gambling.
I've also been inspired by my 4th grade teacher, Miss Blake (still refer to her as that after all these years, LOL). Although she wasn't physically challenged, she did a lot for the physically challenged community. She's a prime example of how the rest of the world should look at the physically challenged…like we are no different than anyone else. She had so many friends in wheelchairs that would come into class and we even had a day of wheelchair basketball and a day where they brought in racing wheelchairs, and I got to ride around in one. Since Facebook has hit the internet, I've been fortunate enough to keep in contact with her, and I also even attended her wedding.
I'm also inspired by anyone who is willing to better their life. It takes a strong person to admit that how they're living their life isn't working, and an even stronger person to take positive steps toward fixing it.
Q: What other goals do you hope to accomplish in life?
A: Aside from expanding and promoting my business, 2 of my New Years Resolutions are to get my drivers license and to get my Life Coaching certification.
Q: Where do you see yourself in ten years?
A: In 10 years, I'd like to have Pathway To Peace Life Coaching, a booming business. I'd also like to get married and have children by then, too.
Q: What advice do you have for those who have dreams and goals in life? What is the best way to achieve them?
A: Never say "I can't" and never let anyone else tell you that you can't achieve something. Surround yourself with people that see your vision and are positive influences in helping you achieve it. "Be strong. Never give up. Just believe and it can happen."– cancer warrior Jenessa "Boey" Byers 5/20/99-12/28/07.
Q: How can people contact you?
A: They can go to my website http://thepathwaytopeace.com
*
Thank you, Marissa, for taking the time to do this interview and to share your goals and dreams with the world. Great things are in store for you, and I am blessed to call you a friend and inspiration.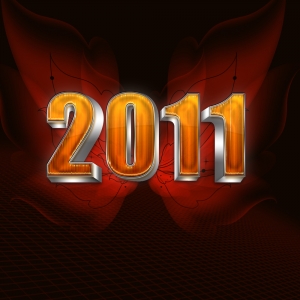 As each year ends and a new one begins there's always a feeling of  hope in the air that the coming year will be better than the last — that all the things you wish for and dream of happening will actually come into fruitation.
I'm just like many others who make lists of resolutions and dreams that they would like to achieve before the end of each year. I, too, dream.
So here are my goals for the coming year. Some are definitely attainable while others are going to take a lot of work if I want to stand a chance at seeing them realized. But if there's anything I've learned over the past couple of years is that dreaming is a good thing because when you least expect it, that's when your dream(s) come true.
1- Live a healthier lifestyle – One of my most important goals for this year is to live a healthier lifestyle. One way that I hope to achieve this is by exercising more and by eating  a healthier diet. It's very easy to slack on exercising and turn to comfort foods (foods that aren't the best for you) when you're stressed or feeling down. While I won't deprive myself of my favorite foods and will treat myself once in awhile, I'm going to make better choices and think more about the types of food I put into my body. Besides, the healthier I am, the better my chances of living a long and healthy life. And the longer I can be here for my kids.
2- Finish my NaNoWriMo novel – Back in November I participated in NaNoWriMo for the third time. As the saying goes, "third times a charm". This year I actually met the 50,000 word goal and then some. I was very proud of myself. I didn't finish my novel, but the word count was met and that's what matters. There are still parts of my novel that need to be written and it still needs a whole lot of editing, but I know it has the potential of being a book that inspires others, so it's worth all the work it needs.
3- Start and finish my first ebook – Recently I began outlining an idea for an ebook. What started out as an idea for a niche website has evolved into something more, and I'm truly excited to see what the outcome will be. I truly believe that it's a book that will be useful to my fellow  Maine residents, so I can't wait to finish it and set it forth in the world to see if it can make an impact.
4- Live a more frugal life – We live in a time where we want instant gratification. If we want something, we buy it. We don't stop and ask ourselves if we really need an item. We just buy it on an impulse only to find out later that it's not an item we love or truly need.
In addition, money is tight for most people, including myself. There are months when it's a struggle to pay all of the bills. I hate when that happens, so I want to continue to cutdown/cutback on bills where I can.
I also want to focus on learning to coupon more. I've met some of the most amazing ladies who are truly couponing Queens. The amounts they save is astounding and inspiring, and I want to learn more from them.
5- Find a publisher for my children's story – Several years ago I wrote a story about my daughter's imaginary friend. It's a story that our entire family looks at fondly. I think it's important to parents to realize that imaginary friends are normal. I don't think the story is quite what it could be, so I plan to revisit it over the coming months and perfect it. From there, the sky is the limit.
6- Be kinder to myself – I'm like most moms. I criticize myself a lot for not getting enough done each day — for not having a perfect house, a perfect house, perfect anything. If I don't do something perfectly, I instantly degrade myself, which is wrong. Not everything in life needs to be perfect, including myself, so I need to stop the negative talks to myself, and start telling myself that I'm doing my best and it's okay to have an imperfect life. By allowing myself to be more accepting, it'll mean a happier and less stressed out me. And wouldn't that be nice!
7- Finish decluttering my house – Last year I started following the FlyLady site. At first I laughed at the things she said, thinking they wouldn't have such a profound affect on my life. But guess what? They have. I have noticed a change in the way I view housework and that is a great feeling. She has helped me to realize that anything is possible if done in babysteps, so slowly but surely I've been decluttering my house, getting rid of the things that I don't need or love.
FlyLady and the rest of the site members have helped me to realize that I'm important too and that it's okay to pamper myself everyday, whether it be taking a bubblebath or reading a book. Fiftten minutes a day is all it takes. (So thank you FlyLady and everyone else for giving me the hope and realization that I don't need to live in CHAOS anymore.)
8- Focus on rev share articles – I've seen some impressive rev share amounts in recent amounts from fellow freelancers. The amounts range anywhere from a couple of hundred to thousands of dollars. Seeing those kinds of numbers is inspiring, so my goal is to write several rev share articles a week.
To achieve the most success, I'm going to focus on article topics that I love to write about and interest me, that way they don't feel like such a chore and that I already know a lot about.
*
As you can see, some of my goals will be easier to achieve than others. Some are going to require great amounts of work if I actually want to see them achieved. And that's okay, because I love the challenge. Now wish me luck and feel free to share some of your goals and resolutions for 2011. And as you work towards each of them, keep telling yourself that you can do it. Don't make excuses. Reach high and work hard and you'll be amazed at what you achieve.
– Photo courtesy of sreecmcm.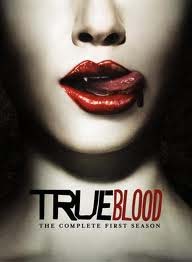 Recently I began writing for PopArmy.com, an entertainment site owned by my friends, authors Jennifer Hudock and James Melzer
I've known for quite some time that these two are chuck full of great ideas, so it came as no surprise to me when they decided to launch a True Blood DVD Giveaway. Yep, that's right. You could be the lucky winner of a copy of True Blood season one or True Blood season two. So, if you're cringing at the thought of not getting your weekly True Blood and sexy Alexander Skarsgård fix, here's your chance to feed your bloodsucking habit until season four begins.
To win, you have to follow the guidelines below, including commenting on this post and then commenting on the official post at PopArmy.com to inform them that you stopped by my site and left some comment love.
Any questions that you have can be posted over at the official True Blood DVD Giveaway page.
Per the official site:
Additional entries can be earned if you:
Follow PopArmy on Twitter and leave a comment letting us know you followed.
Retweet the giveaway and leave a comment with the tweet url.
Like PopArmy on Facebook and leave a comment letting us know you "liked" us.
Send the giveaway out to your Facebook followers and comment to let us know you shared it.
Blog about the giveaway on your site or blog and comment with the url so we can check out your site.
Visit our giveaway sponsors websites and leave a comment on a post there. Comment here letting us know which posts you commented on so we can verify it.  Sponsors: Paddy's Wanderings, Chandra, Superficial Gallery, Doubleshot Reviews, Just Nikki and Tony Faville.
That's twelve separate ways to enter, so increase your chances and do them all!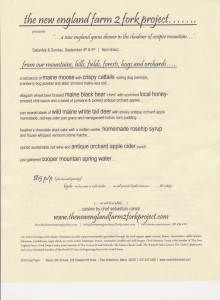 When I was a kid, my mom and dad always encouraged me to try new foods. While my mom's taste weren't quite as broad as my dad's, she still encouraged me to keep an open mind when it came to foods I wasn't familiar with. So I have.
Over the course of my life, I've tried some foods that some people would wrinkle their noses at, but for me, they've all been culinary experiences that I'm grateful for and will never forget. How could I forget the first time I ever tried escargot?
When I became a mom, I knew that I wanted to instill that same openness in my daughter. I wanted her to grow up with an open mind, and she has.
At three years old, she ate fried calamari for the first time. She still eats it today. These days, she'll eat just about anything I put in front of her, just like her mom. In fact, last weekend, she tried bourbon salmon from our local supermarket and loved it. By the time we were done, I was wishing I'd bought three fillets instead of one.
Last night, my daughter, father and I had the opportunity to go out and have a wild game dinner at Raven Hill Orchard in East Waterboro, Maine. The dinner was just one of many that have been hosted at Raven Hill Orchard as part of The New England Farm 2 Fork Project, founded by Chef Sebastian Carosi. To say this man is talented would be an understatement. In fact, none of my words can accurately describe how great of a cook he is.
My father, daughter, and I knew we were in for a special treat since my dad already knew how well the chef could cook. (He made my mom a special dinner for her birthday that they are still raving about a couple of weeks later.)
When the kidlet, dad, and I took our first taste of the Maine moose and crispy cattails, we knew our expectations would be met and then some. And we were right. The moose, bear and deer meat were cooked to perfection. I especially loved the Maine black beer 'chimi' with scorched local honey-smoked chili sauce. The dish had a spiciness to it that I loved. In fact, I could eat more right now.
Aside from the scrumptious dinner, it was a treat for me to see my daughter moaning and groaning over her plates. She attacked her food with gusto and made me proud to be her mom. I hope that as she continues to grow up, she keeps her mind open to all the wonderful foods that our planet has to offer.
If you'd like to see the full menu of what we ate, click on the image above. But I warn you, it may make you hungry.
Before I close, I would like to leave a special message for Sebastian and Heather:
Thank you both so much for a wonderful evening. It was definitely one I will remember forever. The food was delicious, as was the apple cider punch. And Sebastian, I must say that I'm glad my first taste of bear meat was through one of your meals. You are an extremely talented man, and I truly believe that no matter where you, Heather and your adorable son end up, you'll be a success. It's obvious that you have a great love for food. Keep up the great work.
Nikki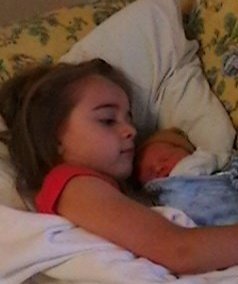 In about a week and a half, on September 2nd, my youngest will turn 3 years old. It seems like it was just yesterday that I brought Blake home from the hospital, scared and clueless about how to take care of a baby boy.
I can still remember sitting down to dinner that first night and holding him in my arms and thinking how happy I was to have him and his older sister in my life. At that moment, my life seemed perfect.
The 2nd is also a big day for someone else…Mikala.  It's her first day of third grade. But how can that possibly be?
I still remember her first day of school, and how excited and nervous we all were to send her on her way. Prior to her first day, we took her to her school, where she met her future classmates and teacher. Us parents were informed of what to expect the following day. But nothing the teachers or principal said could reassure me that my baby would be okay without me.
When she stepped on that bus for the first time to head off to school, I swear a piece of my heart broke free. My baby girl, my beautiful baby girl, was finally venturing out into the world that I had tried to protect her from from the moment she was born. I had to trust her teacher and others in her school to take care of her and protect as though she were their daughter. I had to relinquish control, and that was extremely hard for me.
It's no secret to those that know me that things haven't been easy for me for awhile now. Life has been far from perfect. But through it all, my kids have been that one constant. They're always there with smiles, hugs and laughs. Whenever I feel like crying, they're there to brighten my day and remind that things could be a heck of a lot worse.
So as Blake turns 3, and Mikala starts third grade, I hope they both realize how much I love them and how proud of them I am. I could not ask for two more beautiful children, and I'm thankful that I was given the change to be their mother.
Mikala and Blake, I love you two more than you could ever know.
Newsflash: OUR ECONOMY SUCKS! But you probably already knew that. Last night, I found out firsthand how much it truly blows.
This month started out fantastic but it went to hell real quick like. And while I could easily bitch about the unexpected turn of events that last night delivered to me, I'm not going to. Sure, it sucked to lose a job that I really liked, but I at least still have something to fall back on. It's not a lot, but it's more than some people have, so I'm counting my blessings. Unfortunately, my buddy James Melzer, along with others, was not so lucky.
When I was told the news last night I was upset, but my thoughts instantly turned to James and his fiance Jenny, who is one of my best friends. See, these two want to get married, but it's not as simple for them as it is for most of us. Jenny is from the U.S. while James is from Canada, which means he has to jump through hoops in order to marry the woman he loves.
Due to last night's unexpected turn of events, it looks like their dream of marrying may have to be pushed back.  I love these two to pieces. They've made me laugh when I've felt like crying. They've accepted me the way I am and have not asked me to change, so I can't sit idly by and allow them to go through this without some help from me.  I know money is tight for many of us, so any way that you can help would be appreciated.
If you are interested, there are several ways that you can help them out. Please check both of their sites, jamesmelzer.net and jennybeans.net for more info.
Thanks!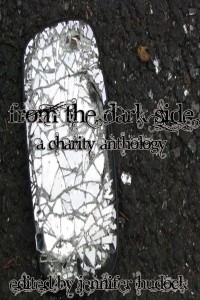 Happy Saturday!
Yesterday was a big day for those of us involved in the From the Dark Side Anthology. Why? Because it was the official release day.
Prior to yesterday, Ms. Jenny sent each of us a copy of the anthology. I haven't quite finished it yet, but I can tell you this, it's full of awesomeness. None of the stories or poems are the same, and that's what makes this anthology great.
As of last night, we had sold 29 copies. After Smashwords took their cut, we ended up with $104.34 that will be donated to The Office of Letters and Light.  Our goal is to hit 100 by the end of the day tomorrow. Yes, it's a high goal, but I think we can do it.
If you haven't purchased a copy of the Anthology yet, please do. The cost is $4.99. The links for purchase are below:
To those of you who have purchased a copy, thank you very much. Your generosity means the world to those of us involved in this project. If you know of anyone that would enjoy reading this collection, please direct them to the links above.
Thanks and have a great day!