This is the fourth and final installment of Justin Scro's guest blog post for my site. If you haven't read the previous three installments (1, 2, 3), please do so before tackling this one.
*
While I'm living at home and working on the screenplays, we put out an ad for a guitar player/keyboardist on Craigslist.  Enter ambient music mainstay Vir Unis.  Good old Vir (aka John Strate-Hootman) found our ad and said that he wasn't interested in playing with the band, but that he loved our music and wanted to produce it.  This isn't the 60's.  Sleazy producers don't find you on Craigslist and try to offer you money for your soul.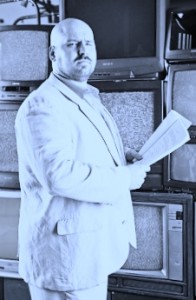 He came out and made some demos at our practice space and then he told us he and his production partner would come and see us (conveniently) at our huge Saturday night show at the Metro (where R.E.M., Nirvana, Bob Dylan, and Guided by Voices all played).  It turns out that his partner is this guy: Matthew McDonough , the drummer from Sony Record's Mudvayne.  Not our sound by a million miles, but he loved us!  We loved him!  It was an awesome love fest!  All of a sudden the big break we never tried for was on our lap!  Matt made several promises that, 'this can go right to the vice-president of Sony' though he always added 'but that might not be what's best'.  Fair enough!  Whatever enough!
We didn't go out and buy anything!  In fact, we actually had to pay for the studio time, but it was nothing considering we had a crack team of producers.  Recording was an awesome time.  Matt and John were always good fun, always encouraging our ideas, and it was one of the best times of my life.  For a few weekends every other month, I could shed Clark Kent and truly be Superman.  Life sucks.  I savor my victories.
Time went on and worldwide Mudvayne tours slowed us down, but after two years, we were finally going to hear what John and Matt had done to our music (which we were very curious because we essentially produce our own music with Ryan our bass player and our friend Steve at the helm).  It was not good.  Not only was the core of our sound gone, but it was more Linkin Park than Nirvana or Roxy Music.  More so, we were locked out of the creative process suddenly.  There were blatant and rampant mistakes throughout, like the vocals shifted in two songs so they were milliseconds off.  They didn't care.  I was dumbfounded.  I consider these guys friends.  We had put two years and a lot of stock into this going to Sony or somewhere at least.  And we walked.
We fucking walked and decided to immediately rehire the sound engineer for those sessions, the uber-nu-super brilliant Paul A. Vnuk, Jr. and continue on our own immediately with new, better material.  Those two years, like the bullshit screenwriting stuff, had more lessons than we could imagine.  We had confidence because of Matt and John.  They were super pros and understood us and our music (to an extent).  Because of that, we wrote 4x beter songs 10x faster than ever before.  That's why when Camera's The Panic and the Permanence comes out this summer you're going to shit your pants.  I'm not kidding.  I am the hardest on our music and this is going to be our Nevermind our Velvet Underground and Nico, our Is This It…
Hmm, now where was I?  Oh!  We're getting close! We're all the way up to last summer.  Holy shit, and this is the quickest way.  During last summer I was also hired to write a novel called PreLife with my now good friend Jeff Rosenberg.  PreLife's first draft was written in 24 hours so I could afford to go record with Camera.  See how this works?  Being broke doesn't mean not having spending money, people!
Now we're creeping up on the climax.
I got a Kodak Sport HD camera in October.  I started making videos again, much like I had in high school (okay, I forgot about that phase.  I would make and edit videos to stave off the munchies).  I made this first:

See the date on that cracker?  February 2nd.  I made that with footage I found on my camera with a program for editing that came for free.
Shortly after February 2nd, I had a huge idea delivered to me all at once.  I don't want to give it away here because it's the video that's launching the company!  But I will say this, it's a spoof on Call of Duty and after reading all of this I would hope you know that I wouldn't do anything that simple…right? Slow Graffiti Productions was officially conceived that day. I stood up, took the camera, pitched my idea right into it, and I emailed it right off to my business partner Sean Hoffman, now COO of Slow Graffiti. He loved it and amended the plan we had started working on together in 2007 that had us making one film for 8 million dollars to launching a company that could sustain itself with a certain amount of film and audio equipment.
While I'm making another stoned video pitch in my garage to an investor (my first and only.  He's now Chief Investment Officer or Judge Dredd or something), I got a check in the mail from Amazon.com for $13.46.  I didn't know what it was for, but I assumed it was a refund or something.  I spend all of my poor and loving girlfriend Sherman's money on blu rays, so it made sense.  But it wasn't a refund.  I got a Kindle when I got my camera and I wanted to put my own novels on it so I could read them.  That lead me to putting them up on Amazon simple so I could convert them.  I figured if anyone found them, cool.
$13.46 worth of them did!  I decided right away to start pushing for this and trying to really make a go at it.  I read about Amanda Hocking and John Locke and other eReader sensations.  Then I read their work and I knew that there was room for me. I started taking Twitter seriously the last week of March and I've sold 114 copies of my 4 novels just from hanging out and conversing.  I don't really push them anywhere else, but it blows my mind!  114 word of mouth copies in under a month…I would love to make a living writing, but I've just always wanted to share and give back to the world of books that has given me so much.  Ya' dig?
Tic-toc tic-toc…
The investor was interested.  My Call of Duty spoof will be joined by the one-minute series NARC (about a narcoleptic hard edged narcotics officer), the above reality series The Manny Diaries, and Answer the Call, a Dark Knight/Watchmen spoof.  Here's the wardrobe test I turned into a teaser:

While all of this is going on, I get contacted by a good friend that's in law school.  Her mentor has been Eminem's manager (a girl from my high school is married to him) and she wants to make a career out of being my agent as far as my screenplays are concerned.  And she will incur all the costs to solicit them.  That's a lot of scratch and what's always held me back.  You can't be a starving artist and really go for it.  Try living at home with your broke parents and sending out your manuscript the way you're supposed to!
May 1st, all of the film, sound, and editing equipment will arrive at the 809. My novels are all being recoded, edited, and getting some pimp ass cover art.  My first blast of screenplays will hit the market shortly before my 31st birthday.  Camera's The Panic and the Permanence will be out at the end of the summer (our PR is being handled by the always reliable Team Claremont.  They rep R.E.M., M83, Modest Mouse, god knows who else…but all quality).
Slow Graffiti will be based around comedic web clips based off of ideas that I already had.  They just happen to appeal to a wide and specific enough audience where I could devise a marketing strategy to get big money big business people interested.  Now that they are and I own my own company, I have finally arrived at the feet of where I thought I was going to be when I was, like, oh, 17 or something.  Every step of the journey is so important, considering my journey is just beginning.
I'm exhausted and you have no doubt given up long ago.  I leave with this: Create purely for yourself, just do it enough to where you'll be ready when opportunity aligns itself with…wait, Terry Rossio was right!  Just do whatever it takes!  Quality will penetrate!  Avenge me!  Avenge me!
Yikes.
*
I want to thank Justin for taking the time to write out this guest blog post. I thought I was long-winded, but Justin has me beat. If you've enjoyed Justin's post, please stop by his official site. Also, if you're so inclined, feel free to head on over to Amazon.com and purchase some of Justin's novels.
*
*If you're interested in writing a guest blog post for my site, please feel free to contact me at nicole@nicoleireland.com or via Twitter @NicoleLIreland. I look forward to hearing from you.
No matter what day it is, I always have at least several different pieces of reading material that I'm making my way through.
My current list as follows: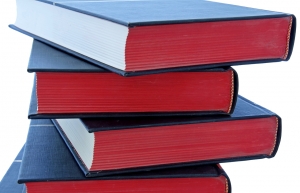 1- Jennifer Hudock's The Goblin Market
2- Linsly Donnelly's Happy Go Local
3- Amanda Hocking's Ascend (Part 3 of the Trylle Trilogy)
4- Jeff Lindsay's Darkly Dreaming Dexter
5- Penelope Fletcher's The Demon Girl
I've been asked plenty of times before how I can read so many books at once and not get confused. I don't have an answer for that because I don't know how I manage. I just do.
What makes this ability incredible to me is the fact that when I was in transitional first grade, a grade between kindergarten and first, I could barely read. I was FAR below where I was supposed to be. I was shy and had a hard time interacting with others, and as a result, my reading skills were subpar.
Thanks to the guidance and support that I received in remedial reading, I was able to hone my skills. I went from being below average, to reading at a third grade level in a matter of weeks. By the time I was in sixth grade, I was reading at a 12th grade level. It was nothing to see me reading William Shakespeare while other kids were out playing football and baseball. I was, as the saying goes, a bookworm.
It was like once I flipped that reading switch on, I couldn't turn it off. And it's been on ever since, much to the dismay of my wallet. Although, I have learned how to curb my spending habit when it comes to spending money on books. It wasn't easy.
My Pandigital Novel was a huge help in curbing my spending because I could download free books to read on it, as well as many that were $5 and under through Barnes & Noble and Smashwords. Unfortunately, a couple weeks ago I was reading a story on it and I started to doze off. My Novel slipped from my fingers and hit my nose, resulting in a crack across the upper portion of the screen, which made the touchscreen no longer work. Since my mom and dad didn't purchase insurance for it when they bought it for me, there's nothing I can do about it. To say I'm bummed would be an understatement because I have no idea how long it will be until I can get another. ;-(
So tell me what you're reading right now? I'm always looking for new suggestions.
After a crazy-filled week of sick kiddos and a sick momma (me), of which I'll discuss more indepth in a later post, I'm back with a special treat for all of my readers.
My very good friend, author Jennifer Hudock was gracious enough to answer some questions that I sent her on her first full-length eBook, The Goblin Market. In the interview we also cover ePublishing and any advice she has for fellow writers considering the ePub route. (For those who don't know, ePublishing, or ePub, refers to electronic publishing.)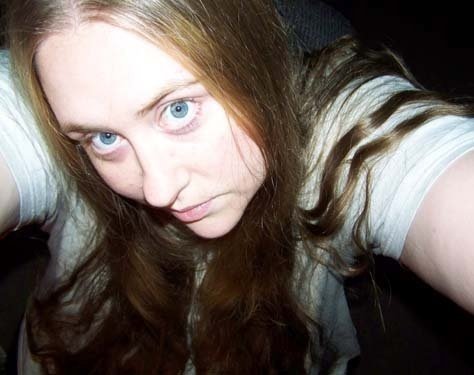 As always, I hope you enjoy this interview and will support Ms. Hudock's dream and purchase a copy of The Goblin Market.
Q: It's been awhile since your last interview here, so please take a moment to tell everyone what you've been up to since then?
J: Hi Nikki! I think the last time I was here we were talking about the Dark Journeys Short Story Collection. A lot's been up in the meantime. I put out two anthologies for charity: Farrago: The Michael Bekemeyer Project and From the Dark Side: A Charity Anthology. I also just released my first full-length eBook, The Goblin Market.
Q: Just last week you released your first full-length eBook novel The Goblin Market. Can you tell us about it? How it came to be? What inspired it?
J: I was inspired years ago by the Christina Rossetti poem of the same name. I started tossing around an idea that crossed The Goblin Market with Labyrinth, and as I kept writing the idea grew wings and morphed into something original. Here is the full description:
Beyond the Goblin Market lies the remains of a lost and broken kingdom divided by war. The war has been over for centuries, but the kingdoms still stand apart, overrun by a creeping goblin darkness known as the Darknjan Wald. It has been written that only one holds the power to destroy that darkness and reunite the kingdoms, but she has no memory of her former life.
Meredith Drexler must save her sister, Christina, from the wicked goblin king, Kothar, who has kidnapped the girl in order to convince Meredith to uphold an ancient commitment Meredith doesn't remember making. Sent Upland disguised as a human child, she has no recollection of her former faerie life, or her uncle's promised marriage betrothal to Kothar.
When she ventures back Underground in search of Christina, every step Meredith takes brings memories of her forgotten past back to the surface. As the pressures of her former life entangle with her quest to save her kidnapped sister, Meredith's predetermined fate is revealed. Will she embrace it, or walk away forever from a life she barely remembers as her own?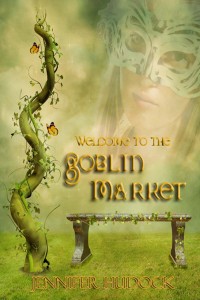 Q: What made you choose to go the eBook route?
J: I am a control freak. Self-publishing The Goblin Market gave me the opportunity to work hand in hand with my own editor, to choose my own cover art and it left marketing and promotion up to me as well. While the marketing and promotional aspect isn't always easy, I would have had to do a lot of that anyway even if I had gone through a traditional publisher.
Q: Would you still consider publishing it through a publishing house if given the opportunity?
J: It would depend on how well The Goblin Market was doing on its own. I know a lot of authors who are making far more than a traditional publishing house would ever dream of offering them for their work, so giving over their freedom doesn't seem beneficial. On the other hand, I think as writers there is still a certain stigma attached to the notion of seeing your book on the shelf at Barnes & Noble.
Q: What are the benefits of choosing ePub over traditional publishing?
J: As I said above, when you ePub yourself, all of the responsibility for producing quality work that readers will actually want to pay for falls into your hands. While that might seem like an overwhelming amount of work, you also have more say over some of the little details a publishing house might try to control. You also get higher royalties for your sales, which is a nice bonus, especially if you're selling as many eBooks as someone like Amanda Hocking.
Q: What advice do you have for others interested in ePub?
J: Take your time and hire an editor. An editor can help you get your work in the absolute best shape before you present it to the world. In a competitive industry, the poorly written sludge will eventually sink to the bottom of the pool.
Q: Now that you've released The Goblin Market, what's next? Do you have any other projects coming out in the near future?
J: I am working on the sequel to The Goblin Market right now. It's title Jack in the Green, and I'm about 1/3 of the way through the first draft. I also have a few other projects I am working on, but they're still in the very early stages of development so I'm not quite ready to share details on them yet.
Q: And though I've asked it before, please let everyone know where to go to find out more information about you?
J: You can visit me on The Inner Bean, my official website. You can also follow me on Twitter, where I spend far more time than I probably should.
Q: And where can everyone go to purchase a copy of The Goblin Market?
J: You can get a copy of The Goblin Market for just $2.99 on Amazon and Smashwords. (Side Note: Earlier today Ms. Hudock posted tweeted that she has dropped the price of The Goblin Market to $.99 at Smashwords in honor of the Super Bowl, so head on over and purchase yourself a copy.)
*If you're interested in having me interview you, please feel free to send me an email at nicole@nicoleireland.com. Thanks!