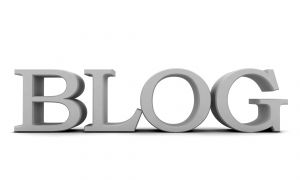 Over the past month or so, I've been thinking more and more about the future of my site and the content it will contain.
When I originally launched it through Blogger, it was a place for me to talk about my writing and my favorite TV shows. Over time, though, its direction has changed.
Finally, after much consideration, I've decided that I want my blog to feature information that is important to me — that contributes to the person I am today. I'm not just a writer. I'm not just a mom. I'm not just a Mainer. I'm not just an avid fan of books. I'm all of those things and so much more. So my goal is to have this site be a reflection of all of my likes, interests, goals, family life, etc.
I know niche blogs are popular right now, and they have a lot of potential to bring in revenue if you have the time to dedicate to them. While I could launch separate blogs to cover all of my various interests, I honestly think I'd be doing my readers a disservice by now allowing them to get to know all sides of me without having to go to various sites.
I hope, as time goes on, that people come to my site because they find it informative, helpful, inspiring, and interesting. A one-stop shop, if you will, of interesting information.
Maybe my goal for this site is wrong, but only time will tell. For now, I'd prefer to do things MY way. While they may not be right and to everyone's standards, I feel like I"m staying true to me and what I want from life. Is that so bad? I don't think so.