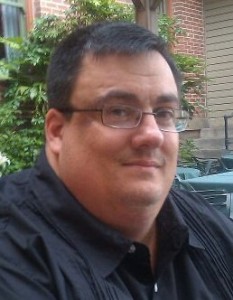 Good day, fine people. I'm back with yet another great interview. Check it out!
Q: Today, I'd like to welcome Kings of the Dead author Tony Faville to The Evolution of Nikki. Tony, could you please take a moment and tell us a little bit about you and your background. Please include five unique things about you.
T: Well, I have a varied background, US Navy from 88-91 when I was discharged for a neck injury, worked in the Federal Government for a few years, spent several years working in the Computer Industry, then I spent several years working as a Chef, and now my day job is spent doing medical records and I write part time.
Five unique things about me? I have a tattoo of Anthony Bourdain as a zombie Chef on the inside of my right forearm, I spent 10 years without a drivers license because of a corrupt township in Ohio called New Rome (read the wiki on it, fascinating read on corruption), I have held a concealed handgun license in my state since 1993 and have taken countless classes on the legalities of the use of lethal force (I made the decision to not be a victim a long time ago), I once made tacos for Sam Kinison, I have travelled all over Italy and would kill to make a return trip.
Q: As you know, I'm a huge fan of Kings of the Dead. For those who aren't familiar with it, can you tell them a little bit about it?
T: Kings of the Dead is a zombie journal that is actually presented in a true journal format. The most popular zombie journal out there is not even really a true journal. Now, I don't know about you, but when I keep a journal, I don't actually transcribe entire conversations. This journal is written by the protagonist, a guy named Cole Helman. Cole and his friends are actually zombie nuts and interested in the survival aspect of the genre, so when an actual zombie outbreak occurs, they are relatively ready for it to happen.
Q: Where did the idea for Kings of the Dead come from?
T: I will just say that there is a lot of my circle of friends in the Kings of the Dead. We all love zombie films, love talking about survival and the apocalypse. The old adage of "write what you know" is so very true.
Q: How did you sign on with Permuted Press?
T: They actually came looking for me after Kings had been available as a self-published piece of work for over a year. They came and asked me if I would be willing to expand the original piece of work, and then they would consider signing the book. After an expansion that added 30% to the story, and not just 30% of ifs, ands or buts, but actually adding to the story, they liked it enough they wanted to sign it.
Q: What comes next? Are you working on something new?
T: I am currently working on a project titled Avery Nolan: Private Dick of the Dead. It is a set piece from 1959, Private Investigators, Dames, Broads, Feds, KGB, Cold War, Zombies, etc. I am going for the whole dime store, pulp fiction paperback style from the writing to the size of the book to the cover art.
Q: What is your writing process like?
T: Hope that my mind is no fried from work, that my friends respect my writing time, that my neck and shoulders will not be in too much pain to allow me to write, and then hope my fingers will do the writing I would like them to do. Honestly, with my current day job, I just write every chance I can as having a schedule to write just isn't happening.
Trust me, there are many, many days that being an unemployed writer hanging out in a coffee shop desperately trying to put together enough words to be able to sell even a short story sounds better than my current job.
Q: What has been your most rewarding experience as an author?
T: I have a young man out on the east coast that is a huge fan. His mom always talked about how he loved my book, and would read a chapter every night before he did his homework. At first I thought maybe he was a little young for it, but then I found out he has Aspberger's Syndrome and has connected with three things: Cooking (I was a Chef), military (I was in the Navy), and zombies (I write about zombies). When his mom thanked me and told me that I had been able to give her and her baby the first genuine smiles she had seen in years, it was more than I could stand. I got everyone together that was involved with Kings and I had them all sign a copy of the book and we sent it to him. The pictures are worth a million copies sold.
Q: What has been the hardest thing to deal with?
T: When I released Kings, it was right on the cusp of self-publishing being accepted. I faced a lot of personal attacks because the book was self-published. Let me tell you, there are some arrogant and ignorant people out there that are still unwilling to accept the fact that the publishing industry is changing, and has changed.
Q: Who are your inspirations? What authors' careers would you like to emulate?
T: Don Pendleton was one of my favorite authors for many years, and I think a lot of my writing is very similar to his. With that being said, if I could hone my writing skills to the likes of someone like Jonathan Maberry who seems to be able to punch out 2 to 3 large novels a year, wow, that would be cool.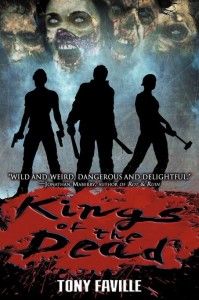 Q: If you could pick one author to collaborate with, who would it be and why?
T: To be honest with you, I am still working on honing my own skills, let alone work with someone else. The whole concept of co-writing a book is still like speaking Mandarin to me. Maybe someday, but I would like to get a little better known than I currently am now.
Q: Where do you see yourself in five years? Ten?
T: Still trudging along with a day job, writing when I can. In ten years? It sure would be nice to be in a part time job and spending more time writing.
Q: What advice do you have for other aspiring authors?
T: Write! And when you think you have written enough, write some more! Never ever underestimate the value of a good editor. You cannot be your own editor, you HAVE to have an uninvested individual look at your work. Oh, and not EVERY book has to be the first part of a trilogy. Try writing one book and see if it sells before setting out your grand "trilogy" scheme.
The Fun Stuff:
Q: If you were to create a soundtrack for one of your novels/stories, what songs would be on it?
T: Highway to Hell by AC/DC, Sympathy for the Devil covered by Guns and Roses, In My Life covered by Johnny Cash, The Man Comes Around by Johnny Cash, Rooster by Alice in Chains, For What It's Worth by Buffalo Springfield, Born in the USA by Bruce Springsteen
Q: Who would you cast as the lead character in your story?
T: Jeffrey Dean Morgan, and no, I have not put any thought at all into this. 😉
Q: Where can people find out more information about you?
T: Google always works, and if that is not enough, http://tonyfaville.com should suffice.
Q: What books are you currently reading?
T: Oh no! Right now I am not really reading anything as I am scared to death that part of what I am reading will wind up in what I am writing. I want absolutely nothing to influence my writing, so I find the best way to do that is to ignore all other written words.
Q: Where can readers purchase your book?
T: It is available in both paperback and ebook at amazon.com, and barnesandnoble.com. Ebook copies can be purchased at the Apple iBook store and Smashwords.
*whispers* For those Jersey Shore fans, I totally just said that like "It's t-shirt time!" LOL! I couldn't help myself.
Anyway, it's been hella crazy lately. As some of you know, my mom has been dealing with back issues, which means I've been fairly busy helping her out when she needs. That includes physically going into work and covering for her since, as she says, I'm her Mini Me. In fact, next week I'll be at work while she's at home getting some much-needed rest. It'll be a long week because I'll also be juggling my three other job besides that one. But as one of my astute friends likes to point out, I'm crazy, so that's normal for me.
For those who don't know, I recently began working as an IC for Ranker.com.  I have to say it…I LOVE THIS JOB!!! It involves writing and research. The writing part is really fun, and I'm allowed to show my true personality, which is a plus. Sometimes I get the impression that some people think I'm really stuffy, but I'm not, so it's nice to let my hair down and be Nikki, the slightly nerdy country girl with a quirky personality. (If you'd like to read my first list for Ranker, it's here.)
Now onto the story writing-side of things.
You've probably noticed that I still haven't published Sacrifice yet. There's a couple of reasons for that.
Aside from the fact that I'm stretched pretty thin lately and have a lot going on in my personal life, I've been busy adding some additional scenes to Sacrifice which are taking me a little bit of time because I want them to be perfect. If I don't, my internal editor, aka The Bitch, will rear her ugly head, and well, we all know how THAT goes. (See here.)
Those additional scenes I've been working on would not have come about without the guidance of my editor, author Nicholas Denmon and book reviewer Heather Faville from Doubleshot Reviews. Their help is appreciated more than they know.
I'm actually trying to focus some of today on Sacrifice, so hopefully I can wrap up the rest of it. *crosses fingers*
Sales Talk Time!
So the other day I noticed an increase in sales. Not an "OH MY GOD, I'M RICH, I CAN RETIRE" increase, but a large enough one that it shoved me into the #84 position on Amazon for occult books. When I saw that on my screen I nearly peed my pants with excitement. I was included on a list with Stephen King, JA Konrath, Katie Salidas and Amanda Hocking. Pretty sweet, right? Seriously, I was so struck with giddyness, I couldn't hold still. The little kid in me was all kinds of excited. What a great feeling. I hope it's just the first of many times that happens.
*
One last thing before I go. I was interviewed by author Suzy Turner for her website, so please take a moment and check it out. In the interview I reveal who I would cast as Annabelle and Jason. SQUEE!
Have a great and safe Memorial Day, everyone!
After a crazy-filled week of sick kiddos and a sick momma (me), of which I'll discuss more indepth in a later post, I'm back with a special treat for all of my readers.
My very good friend, author Jennifer Hudock was gracious enough to answer some questions that I sent her on her first full-length eBook, The Goblin Market. In the interview we also cover ePublishing and any advice she has for fellow writers considering the ePub route. (For those who don't know, ePublishing, or ePub, refers to electronic publishing.)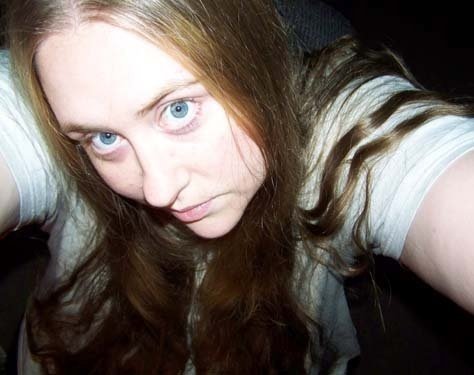 As always, I hope you enjoy this interview and will support Ms. Hudock's dream and purchase a copy of The Goblin Market.
Q: It's been awhile since your last interview here, so please take a moment to tell everyone what you've been up to since then?
J: Hi Nikki! I think the last time I was here we were talking about the Dark Journeys Short Story Collection. A lot's been up in the meantime. I put out two anthologies for charity: Farrago: The Michael Bekemeyer Project and From the Dark Side: A Charity Anthology. I also just released my first full-length eBook, The Goblin Market.
Q: Just last week you released your first full-length eBook novel The Goblin Market. Can you tell us about it? How it came to be? What inspired it?
J: I was inspired years ago by the Christina Rossetti poem of the same name. I started tossing around an idea that crossed The Goblin Market with Labyrinth, and as I kept writing the idea grew wings and morphed into something original. Here is the full description:
Beyond the Goblin Market lies the remains of a lost and broken kingdom divided by war. The war has been over for centuries, but the kingdoms still stand apart, overrun by a creeping goblin darkness known as the Darknjan Wald. It has been written that only one holds the power to destroy that darkness and reunite the kingdoms, but she has no memory of her former life.
Meredith Drexler must save her sister, Christina, from the wicked goblin king, Kothar, who has kidnapped the girl in order to convince Meredith to uphold an ancient commitment Meredith doesn't remember making. Sent Upland disguised as a human child, she has no recollection of her former faerie life, or her uncle's promised marriage betrothal to Kothar.
When she ventures back Underground in search of Christina, every step Meredith takes brings memories of her forgotten past back to the surface. As the pressures of her former life entangle with her quest to save her kidnapped sister, Meredith's predetermined fate is revealed. Will she embrace it, or walk away forever from a life she barely remembers as her own?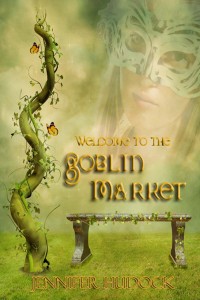 Q: What made you choose to go the eBook route?
J: I am a control freak. Self-publishing The Goblin Market gave me the opportunity to work hand in hand with my own editor, to choose my own cover art and it left marketing and promotion up to me as well. While the marketing and promotional aspect isn't always easy, I would have had to do a lot of that anyway even if I had gone through a traditional publisher.
Q: Would you still consider publishing it through a publishing house if given the opportunity?
J: It would depend on how well The Goblin Market was doing on its own. I know a lot of authors who are making far more than a traditional publishing house would ever dream of offering them for their work, so giving over their freedom doesn't seem beneficial. On the other hand, I think as writers there is still a certain stigma attached to the notion of seeing your book on the shelf at Barnes & Noble.
Q: What are the benefits of choosing ePub over traditional publishing?
J: As I said above, when you ePub yourself, all of the responsibility for producing quality work that readers will actually want to pay for falls into your hands. While that might seem like an overwhelming amount of work, you also have more say over some of the little details a publishing house might try to control. You also get higher royalties for your sales, which is a nice bonus, especially if you're selling as many eBooks as someone like Amanda Hocking.
Q: What advice do you have for others interested in ePub?
J: Take your time and hire an editor. An editor can help you get your work in the absolute best shape before you present it to the world. In a competitive industry, the poorly written sludge will eventually sink to the bottom of the pool.
Q: Now that you've released The Goblin Market, what's next? Do you have any other projects coming out in the near future?
J: I am working on the sequel to The Goblin Market right now. It's title Jack in the Green, and I'm about 1/3 of the way through the first draft. I also have a few other projects I am working on, but they're still in the very early stages of development so I'm not quite ready to share details on them yet.
Q: And though I've asked it before, please let everyone know where to go to find out more information about you?
J: You can visit me on The Inner Bean, my official website. You can also follow me on Twitter, where I spend far more time than I probably should.
Q: And where can everyone go to purchase a copy of The Goblin Market?
J: You can get a copy of The Goblin Market for just $2.99 on Amazon and Smashwords. (Side Note: Earlier today Ms. Hudock posted tweeted that she has dropped the price of The Goblin Market to $.99 at Smashwords in honor of the Super Bowl, so head on over and purchase yourself a copy.)
*If you're interested in having me interview you, please feel free to send me an email at nicole@nicoleireland.com. Thanks!