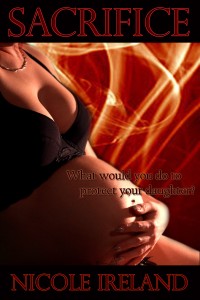 Yes, that's right. Sacrifice is now up at Smashwords and Amazon. I know, I know! I said it would be available Tuesday. SURPRISE! I honestly didn't think it would be up this fast, but it is. So yay!
The last time I uploaded a story it took a good day and a half for it to show up, I think. Not this time, though, which is good. It means that Sacrifice is available to all of you that much sooner.
I do have to give special thanks, again, to Jennifer Melzer, Heather Faville and Nicholas Denmon for their insight over the past few weeks. It's helped me a great deal.
In Other News:
I was the special guest on Podcaturday yesterday morning.
For those not familiar with Podcaturday, it's the weekly roundtable discussion between James and Jennifer Melzer and Acadia from Superficial Gallery.
While I still laughed a lot, and it's hard not to with these three, I did talk more than the previous time I was on there. I figure by this time next year, I should be able to outtalk them all. Okay, maybe not. But close. Those three are professionals when it comes to "shootin' the shit", especially Acadia. He NEVER shuts up.
What makes yesterday's Podcaturday extra special is the fact that I WASN'T nervous AT ALL. For those who don't know me well, situations like Podcaturday or public speaking usually make me very nervous to the point of  breaking out in hives. I've been working on it, though, and have been pushing myself to step outside my comfort zone and try new things. I don't want to look back on my life and regret one moment of it, so I'm trying to experience as many new things as possible. I'm trying to challenge myself. Who knows what I'll try next.
So what did we talk about yesterday? A lot: Game of Thrones, The Killing, cryptozoology, Stupid Ned Stark, Jenny's accident, James' book sales, my book launch, and Wet Hot American Summer, which I watched last night because Acadia was bitching again that we never do what he asks. And to be honest, it wasn't nearly as bad as I expected it to be. In fact, there were several moments where I laughed out loud. Plus, Bradley Cooper was in it, and who doesn't love him?
That's about it in terms of updates. I will be posting some interviews and special guest blog posts over the next few days. I meant to last week, but I never got the chance. I had to cover for my mom at work, which meant physically going to work instead of my normal routine of rolling out of bed and plopping down in a chair. I had to juggle four different jobs while trying to get Sacrifice ready for all of you. Plus, when you add in the mommy factor, it made it one CRAZY week. I honestly need a vacation now.
I hope the rest of your Sunday is fantastic. I'm off now to take my Mini Me to her first fishing tournament. Here's hoping she catches the biggest bass.
Over the past year, you've all heard me mention author Jennifer Hudock, aka Jennifer Melzer, on numerous occasions. She's my friend, mentor, editor, cover artist and more.
Jenny and I first met back in 2008 while we both were working at Mahalo. Since then, she's been there for me through many of the ups and downs in my life. She's encouraged me to follow my dreams and never give up. She's helped me to believe in myself and the gift I've been given. She's played a significant role in where I've ended up. So when an opportunity arises to help her, I jump on it. I want nothing more than to see her succeed at her dreams. She's an extremely gifted author, and I believe in her.
Today, Jenny launched a Kickstarter campaign to raise funds for the cover art to Jack in the Green, the highly anticipated sequel to The Goblin Market.
So please take a moment and watch Jenny in the video below as she explains why she's raising funds. I hope that once you watch it, you'll help her in her quest.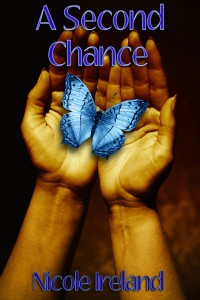 Last night, after many months of hardwork, I finally uploaded A Second Chance to Amazon, Smashwords and PubIt!. As of right now, it's available on Smashwords for $.99.
Even though my baby is out of my hands now, there is a huge part of me that is still scared beyond belief for how it'll fair, even though many of my friends have told me it'll be fine and to stop worrying. Deep down inside, I know they're right, but that nasty internal editor of mine just won't shut her mouth. She's been quite boisterous over the past couple of days. So much so, in fact, that I found my pointer finger hovering over the delete key at one point. She almost had me convinced that I shouldn't put my work out there. She kept telling me I wasn't good enough, that I'd fail, etc.
Thankfully, I was able to ignore her with the help of my friends. Without them cheering me on and encouraging me, I wouldn't have made it to this point. They've been my cheerleaders and my confidants. Whenever I'm feeling frazzled or at wit's end, I know I can turn to them for advice and a shoulder to lean on. Or for a swift kick in the butt, as was the case last week.
I owe each one of them a HUGE thank you for sticking by me and believing in me, even when I had days when I had a hard time believing in myself. So, before I close, I'd like to thank the following people for helping to make my dreams a reality. (And yes, in typical Nikki fashion, I'm crying.)
These are not the only people that have helped me along the way. I'd also like to thank my mom, dad and brother for sticking by me throughout everything I've put them through over the years. They're not only my family, they're my best friends. They've accepted me, quirks and all, and I love them for that.
And last but not least I have to thank my sixth grade teacher Ms. Clarrage for encouraging me and for helping me to realize just how much I enjoy writing. When I look back on my school years, she was the best teacher I had, hands down. She made school fun while still teaching us what we needed to know. I know that had I had not had her for a teacher, I wouldn't be where I am. So thank you, Ms. Clarrage, for everything.
Each and every person I've mentioned here has played a crucial part in getting me to this point. I can't thank them all enough for everything they've done.
THANK YOU GUYS!