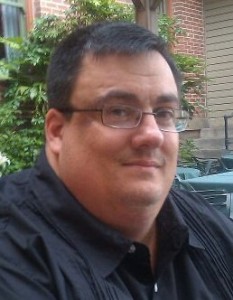 Today I'd like to welcome friend and fellow author Tony Faville to The Evolution of Nikki. Tony is the author of the post-zombie apocalypse novel Kings of the Dead, currently available on Amazon. If you'd like to get in touch with Tony, you can find him on Twitter and Facebook or you can visit his official website.
Now sit back and enjoy what Tony had to say about music and how it can, at times, inspire our writing. (It definitely inspires mine as you'll see in a future post.)
*
Music (noun) – 1. The art or science of combining vocal or instrumental sounds (or both) to produce beauty of form, harmony, and expression of emotion.
For some people, music is more than just a noun, it is a way of life. You can see them all over the place, dancing, singing or just moving like they do not have a care in the world. All they feel at that point in time, is the music.
For some people, myself included, the right song can be like a time machine, instantly transporting you back through the very fibers of space and time to an event in life that helped form them into who they are today. For example:
Journey, Frontiers, Faithfully, it's 1983 and I am in Colorado Springs, Colorado sitting across the pool from a young lady that I thought I was in love with. A year later I would do something to her that I will spend the rest of my life wishing I could find her just so I could apologize to her for what I did.
We are the World, 1985 and I am having one of the best summers of my life in San Diego, California
Kenny Loggins, Danger Zone, it is 1986, I am 16 years old drving my 1967 VW 21 Window Deluxe Microbus up to Seattle for the day while being seriously hotboxed by my buddies.
Guns and Roses, Appetite for Destruction, Sweet Child of Mine….Axl is sliding his feet left and right, Slash may or may not be awake, Izzy is doing his best Ronnie Woods impersonation, Duff was wailing on the bass, and Steven was pounding the hell out of the drums. It is 1988 and I am not quite 19 years old, in the US Navy driving a piece of crap 1970 Datsun 240z at well over 100 miles per hour through the southern California high desert while smoking filterless Pall Mall cigarettes like they are going out of style.
Alanis Morissette, You Ought To Know, it's 1996, I have asked for a divorce from a loveless marriage and my brain is inundated with this song every minute of every day u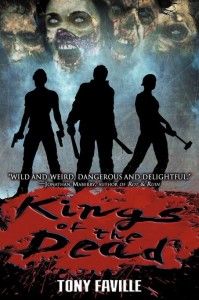 ntil she finally moves out.
In My Life, The Beatles, it is 1998 and I am getting married to my soulmate this time, and the song is sung by a friend of ours. Since originally sung by The Beatles, it has been covered by multiple other singers, but my absolute favorite version is Johnny Cash with a close second by Ozzy Osbourne.
Eros Ramazotti, 9, Un Attimo di Pace, in 2003 my wife and I took a long two week dream vacation to Italy and truly had the trip of a lifetime. Upon our arrival in Roma, there was a transportation strike and we had to walk from the train station to our hotel on the other side of Largo di Torre Argentina. As we walked we found armed Carbineri blocking the road ahead as there were protests taking place ahead at the base of the Vittorio Emanuelle National Monument. By the time we got there, the crowd had grown to easily a hundred thousand angry Romans, and we had to pass through the crowd. A pair of American tourists, at a time when American tourists were hated more than ever. This song was playing everywhere along our route to the hotel, which we arrived at safely.
See what I mean? All I have to do is hear any of those songs and I am instantly transported through space and time and I either get to, or have to live through those moments in time once more.
As writers, many of us have used past experiences for our writing. Now, I am not saying we necessarily write down specific experiences that have happened in our lives, At least not always, but sometimes the feelings that remain from the things we have experienced do in fact come through in our writing. When this happens, it can certainly affect the tone of what we put down on paper.
These days when I sit down and start writing, I find myself listening to a lot of Mister Johnny Cash as I find it helps me be a little more retrospective than if I were to be listening to Duran Duran, or Metallica, or the Rolling Stones. As I sit their and listen to The Man Comes Around, or We'll Meet Again, I begin to feel what he may have felt while singing the songs. While he sings, I start to remember, and I start to feel, and I start to write. Sometimes what I wrote works, and sometimes it does not. That is just the way things go sometimes.
When the writing works though, it really works.
*
If you'd like to guest blog on my site, please contact me via email at nicole@nicoleireland.com for more information. I look forward to hearing from you.