Achieving one's resolutions, goals, whatever you want to call them, can be daunting — scary. Sometimes that fear can be so power that we find it easier to feed ourselves excuses on why we can't accomplish something.  We trick ourselves into believing that things are impossible. But it doesn't have to be that way. We can do just about anything we set our minds on. We just have to believe in ourselves and work hard. We have to stand tall and push through all the negativity that surrounds in order to reach our highest potentials.
As you read this, you may still be trying to convince yourself that you can't follow your dreams. Well, guess what, I don't want to hear it. You CAN!! There are many people that are dealt hard hands at birth who still find a way to be all that they can be.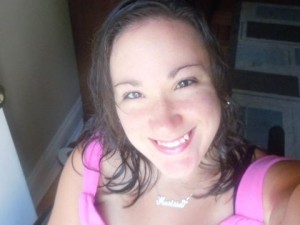 So, on that note, I'd like to introduce you to Marissa Meleske, a young woman I met several years ago — someone I call my friend. Marissa, like so many others, has a dream. She wants to help others and make a difference. Currently, she is working towards becoming a lifecoach because she cares about others and wants to help.
But what sets Marissa apart from other lifecoaches? Well, why don't I let her her tell you.
Q: Marissa,  tell all of us a little bit about you. What sets you apart from other people in your field?
A: I think what sets me apart from other people is the fact that I've started my business based on what I already know. I'm relatable. People that come to me can't really say I don't know what I'm talking about. Even with the other areas that I'm willing to life coach, I have first or second hand experience with it all. I don't want to just limit myself to the physically challenged. Experience is what it's all about.
Q: What life circumstances led you to the point you're at today?
A: I was born with Spina Bifida. Growing up, I was never treated any different, so I don't look at myself as any different. I don't ask for pity, and I'm not an invalid. Unfortunately, I meet too many people that don't have that outlook, and I'm hoping to change that. That's why I also life coach loved ones of the physically challenged because often times the reason that people grow up with negative outlooks on life is because of their loved ones. Not to say that their loved ones aren't great people, but if you're brought up coddled, neglected, felt sorry for or having everything done for you, you won't want to be as independent as you can be, and you won't think you have the capability to do it either.
I've also grown up around many people with addictions, and although I'm not a counselor or therapist, I would love to help addicts in recovery, once proper treatment is sought. I can help them set goals for themselves and become comfortable creating and living the clean and sober lifestyle that they need.
Q: What have been the biggest obstacles for you to overcome?
A: My biggest obstacles are getting around the closed mindedness of people and fighting for my rights as someone with a physical challenge. There are a lot of places that physically challenged people can't get into, and some places we can, but they aren't very safe. Some people just think if they stick you in a spot, you'll be happy just to be included and shouldn't complain. There are sometimes no ways around things like that, other than fighting for your rights as hard as you can, even to no avail. But you have to try.
Q: Where are you at in terms of helping others? Are you certified? Are you planning on becoming certified?
A: Right now I have a small but building clientele and I'm using this time of experience to become financially stable enough to get certified. I feel like without the certification, I'm doing an injustice to the coaching world and not giving the field the credit it is due, so getting certified is one of my goals for the near future.
Q: What do you think you can offer people? What do you hope to accomplish?
A: I think I offer people a look at the other side of things. That's why I also want to help the loved ones of people that are going through or have gone through hard times. They can't relate to it on a personal level, so they need help to understand.
Q: What type of services do you offer?
A: I offer phone sessions for $30 a session. I've gone through hard financial times myself, so I don't ever want to come across as a rip off and someone that people can't turn to simple because I charge more than they can afford. So I try to bare that in mind and not charge an arm and a leg. It's usually 1 to 2 hours per session, and the frequency varies depending on how often the client feels they need to be coached.
Q: Who are your inspirations?
A: I'm inspired by anyone who doesn't take no for an answer and doesn't let people stop them from achieving their goals and dreams. Growing up, I've been inspired by my family who always believed I could do anything.
I need to also mention that since I also life coach addicts after their treatment, I've definitely been inspired by my father who was an alcoholic, 27 years sober when he passed away in 2009 from Leukemia (CLL) and 4 years clean from gambling.
I've also been inspired by my 4th grade teacher, Miss Blake (still refer to her as that after all these years, LOL). Although she wasn't physically challenged, she did a lot for the physically challenged community. She's a prime example of how the rest of the world should look at the physically challenged…like we are no different than anyone else. She had so many friends in wheelchairs that would come into class and we even had a day of wheelchair basketball and a day where they brought in racing wheelchairs, and I got to ride around in one. Since Facebook has hit the internet, I've been fortunate enough to keep in contact with her, and I also even attended her wedding.
I'm also inspired by anyone who is willing to better their life. It takes a strong person to admit that how they're living their life isn't working, and an even stronger person to take positive steps toward fixing it.
Q: What other goals do you hope to accomplish in life?
A: Aside from expanding and promoting my business, 2 of my New Years Resolutions are to get my drivers license and to get my Life Coaching certification.
Q: Where do you see yourself in ten years?
A: In 10 years, I'd like to have Pathway To Peace Life Coaching, a booming business. I'd also like to get married and have children by then, too.
Q: What advice do you have for those who have dreams and goals in life? What is the best way to achieve them?
A: Never say "I can't" and never let anyone else tell you that you can't achieve something. Surround yourself with people that see your vision and are positive influences in helping you achieve it. "Be strong. Never give up. Just believe and it can happen."– cancer warrior Jenessa "Boey" Byers 5/20/99-12/28/07.
Q: How can people contact you?
A: They can go to my website http://thepathwaytopeace.com
*
Thank you, Marissa, for taking the time to do this interview and to share your goals and dreams with the world. Great things are in store for you, and I am blessed to call you a friend and inspiration.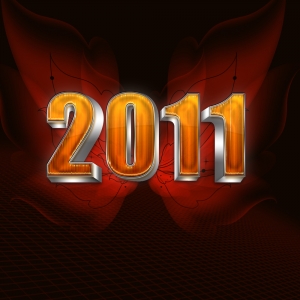 As each year ends and a new one begins there's always a feeling of  hope in the air that the coming year will be better than the last — that all the things you wish for and dream of happening will actually come into fruitation.
I'm just like many others who make lists of resolutions and dreams that they would like to achieve before the end of each year. I, too, dream.
So here are my goals for the coming year. Some are definitely attainable while others are going to take a lot of work if I want to stand a chance at seeing them realized. But if there's anything I've learned over the past couple of years is that dreaming is a good thing because when you least expect it, that's when your dream(s) come true.
1- Live a healthier lifestyle – One of my most important goals for this year is to live a healthier lifestyle. One way that I hope to achieve this is by exercising more and by eating  a healthier diet. It's very easy to slack on exercising and turn to comfort foods (foods that aren't the best for you) when you're stressed or feeling down. While I won't deprive myself of my favorite foods and will treat myself once in awhile, I'm going to make better choices and think more about the types of food I put into my body. Besides, the healthier I am, the better my chances of living a long and healthy life. And the longer I can be here for my kids.
2- Finish my NaNoWriMo novel – Back in November I participated in NaNoWriMo for the third time. As the saying goes, "third times a charm". This year I actually met the 50,000 word goal and then some. I was very proud of myself. I didn't finish my novel, but the word count was met and that's what matters. There are still parts of my novel that need to be written and it still needs a whole lot of editing, but I know it has the potential of being a book that inspires others, so it's worth all the work it needs.
3- Start and finish my first ebook – Recently I began outlining an idea for an ebook. What started out as an idea for a niche website has evolved into something more, and I'm truly excited to see what the outcome will be. I truly believe that it's a book that will be useful to my fellow  Maine residents, so I can't wait to finish it and set it forth in the world to see if it can make an impact.
4- Live a more frugal life – We live in a time where we want instant gratification. If we want something, we buy it. We don't stop and ask ourselves if we really need an item. We just buy it on an impulse only to find out later that it's not an item we love or truly need.
In addition, money is tight for most people, including myself. There are months when it's a struggle to pay all of the bills. I hate when that happens, so I want to continue to cutdown/cutback on bills where I can.
I also want to focus on learning to coupon more. I've met some of the most amazing ladies who are truly couponing Queens. The amounts they save is astounding and inspiring, and I want to learn more from them.
5- Find a publisher for my children's story – Several years ago I wrote a story about my daughter's imaginary friend. It's a story that our entire family looks at fondly. I think it's important to parents to realize that imaginary friends are normal. I don't think the story is quite what it could be, so I plan to revisit it over the coming months and perfect it. From there, the sky is the limit.
6- Be kinder to myself – I'm like most moms. I criticize myself a lot for not getting enough done each day — for not having a perfect house, a perfect house, perfect anything. If I don't do something perfectly, I instantly degrade myself, which is wrong. Not everything in life needs to be perfect, including myself, so I need to stop the negative talks to myself, and start telling myself that I'm doing my best and it's okay to have an imperfect life. By allowing myself to be more accepting, it'll mean a happier and less stressed out me. And wouldn't that be nice!
7- Finish decluttering my house – Last year I started following the FlyLady site. At first I laughed at the things she said, thinking they wouldn't have such a profound affect on my life. But guess what? They have. I have noticed a change in the way I view housework and that is a great feeling. She has helped me to realize that anything is possible if done in babysteps, so slowly but surely I've been decluttering my house, getting rid of the things that I don't need or love.
FlyLady and the rest of the site members have helped me to realize that I'm important too and that it's okay to pamper myself everyday, whether it be taking a bubblebath or reading a book. Fiftten minutes a day is all it takes. (So thank you FlyLady and everyone else for giving me the hope and realization that I don't need to live in CHAOS anymore.)
8- Focus on rev share articles – I've seen some impressive rev share amounts in recent amounts from fellow freelancers. The amounts range anywhere from a couple of hundred to thousands of dollars. Seeing those kinds of numbers is inspiring, so my goal is to write several rev share articles a week.
To achieve the most success, I'm going to focus on article topics that I love to write about and interest me, that way they don't feel like such a chore and that I already know a lot about.
*
As you can see, some of my goals will be easier to achieve than others. Some are going to require great amounts of work if I actually want to see them achieved. And that's okay, because I love the challenge. Now wish me luck and feel free to share some of your goals and resolutions for 2011. And as you work towards each of them, keep telling yourself that you can do it. Don't make excuses. Reach high and work hard and you'll be amazed at what you achieve.
– Photo courtesy of sreecmcm.