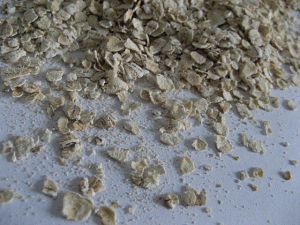 Like many moms, I often put myself on the back-burner and forget that my mental, physical and emotional well-being is as important as those of my family members.
About two months ago, after staring longingly at my tub in the master bath for the umpteenth time, and wishing I could take a good long soak in it, I decided that wasn't going to forget about me anymore.
Once I made the decision to focus a few moments of my day on "me time", I sat down and brainstormed some "me time" activities. The activity that topped my list was to take a bath once a week. This may seem like a stupid goal to some, but not to me. We've been in this house for 3 1/2 years and during that brainstorming session, I was able to count on one hand the number of times I actually took a leisurely soak in my huge bathtub, which is a shame. But it's my own fault. I continually told myself that I only had time for  a shower, nothing more.
I know it can be hard to find time for yourself when you're so focused on taking care of those you love. I know the feelings of guilt that echo through your mind as you focus on yourself. The thing is, us moms shouldn't feel that way. We are important too, and it's time we ALL show ourselves that mommies are special.
For tonight's "me time" I ground up some oatmeal to toss into my bath water since I suffer from extremely itchy skin during the winter. Once the tub was filled, I climbed in and let the hot water soothe my cares away. By the time 20 minutes had passed by, I felt revitalized and less itchy. Try it and see if you feel better too!
Here are some other "me time" activites that you may want to try:
Paint your fingernails and toenails. Choose a pretty, bright color that will lift your spirits.
Turn on some relaxing music or nature sounds and lay down on the couch and close your eyes, allowing yourself to drift away. My favorite choices are Native American music or a CD with sounds of thunderstorms and rain. Both are soothing to me.
Drink a glass of tea or hot apple cider while you take the time to read some of the magazines you've allowed to pile up on your counter.
Read a book for 15-30 minutes
Workout to your favorite routine
Treat yourself to a facial, either at home or at a spa
These are just a few ideas. There are many more. If you'd like to include your favorite ways to pamper yourself, please feel free to leave a comment below.
Before I close this post for the evening, I want to offer up one more piece of advice. If you're finding it difficult to find time for you, schedule your time in on the calender. Make a date with yourself. If you can fit in doctors appointments for others, family nights, etc., then you can pen yourself in too. Don't make excuses why you can't. JUST DO IT!!
*Photo courtesy of valike.