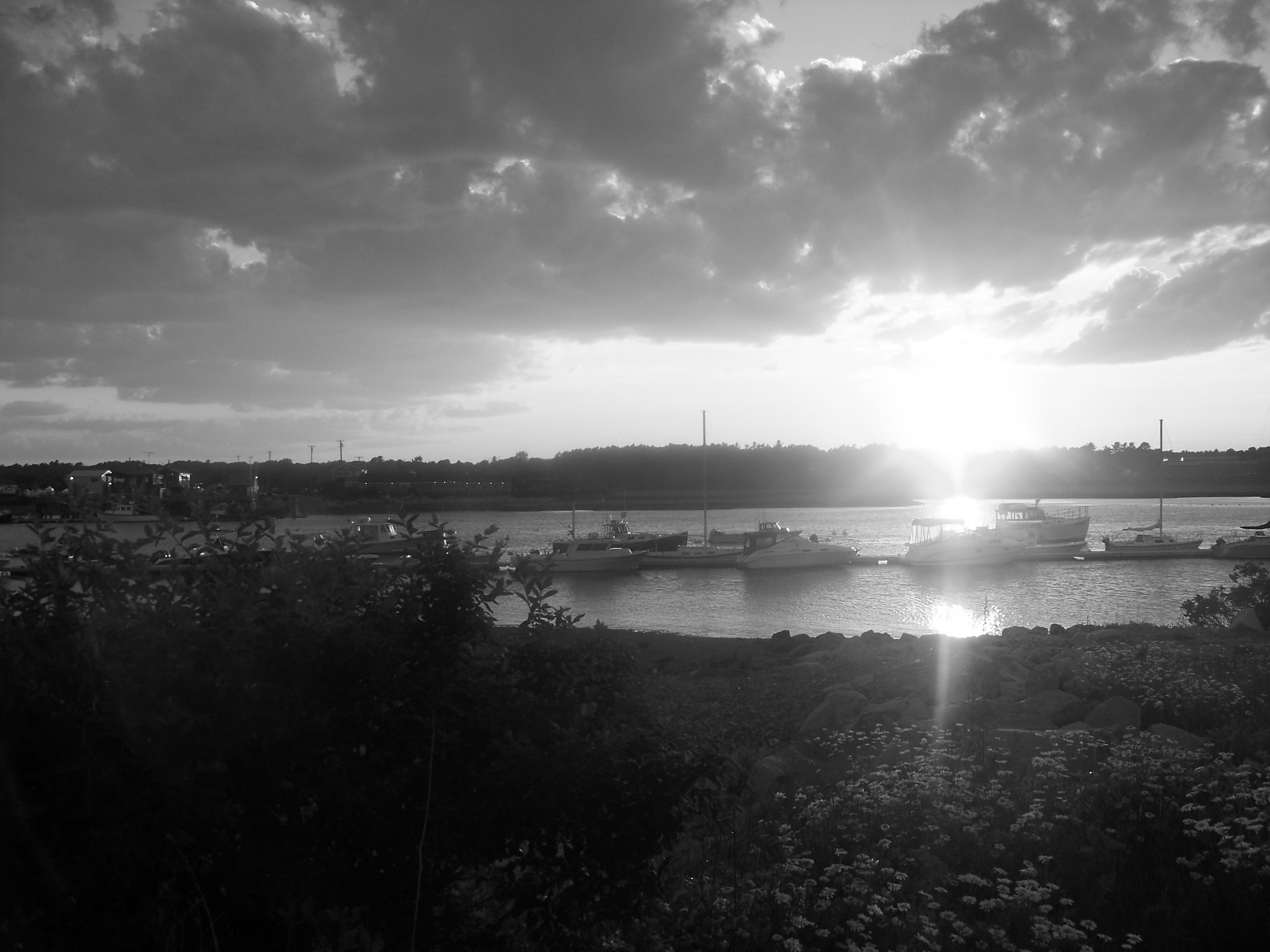 Today, when I woke up, I was greeted by quite a few birthday wishes. It was a nice way to wake up and begin the day. As I've thanked those who have wished me a great birthday, I've had time to reflect back on the past year.
As those closest to me know, it hasn't been easy year. In fact, suffice it to say, it's been one of the toughest. I spent the first six months of my 27th year with very limited use of my left hand. It was a very frustrating time for me.
Last Christmas, though, I was the lucky recipient of a miracle, of sorts, by way of my parents Wii. (Don't ask.)
My injury was just one problem I dealt with this year. While I won't post info on my other trials, I can say that there have been days that I've wanted to stay in bed, pull the covers over my head and cry. It hasn't gotten easier to handle, though, in recent months.
It was back in March, or thereabouts, that I started writing again following my hiatus due to my hand injury. It was slow going, at first, but what really got me motivated was The Creative Alliance, created by author James Melzer.
TCA has given me so much over the past few months. I'm surrounded by a group of insanely talented people who accept me just the way I am. They provide me with support and laughs when I need it.
Because of their support and love, I want to take the time today to thank those who made the second half of this year better than the first.
Jenny, you have been such an amazing friend to me over the past couple of years. You've believed in me and helped me to grow. You've been a shoulder when I needed one. So thank you for that and thank you for allowing me to be a part of such an amazing anthology.
James, thank you for starting TCA. Without it, I wouldn't have accomplished what I have the past few months.
Acadia, I know it cramps your style and makes you look less tough, but thank you for believing in me and for nagging me about this site. I've made myself accessible to a lot more people because of you. I owe you one.
Pat, thanks for being a great friend and allowing me to guest blog on your site. It was a blast, and we must do it again.
Edit: yesterday, I forgot to include the most important person at The Superificial Gallery — Vange. (We just allow Acadia to think he is.)
So Vange, thank you for reminding me every week to floss my teeth. 🙂 I'd be lost without you.
And as a whole, I must thank Jenny, Leslie, Jackie, Mary Lou and Annie for your time, friendship and support of Second Chances. I truly appreciate it.
Before I forget, as cheesy as it sounds, thank you, Lee, for your Slumberland album. Without it, I would never have figured out my lead character's name.
As always, I must also thank my mom, dad and brother for their support. They've seen me at my worst and yet, they still love me. I love you guys!
OH! One more thing, to commemorate today, here's a look at the cover for Second Chances, which, as most of you know, is part of the From the Dark Side Anthology. Enjoy!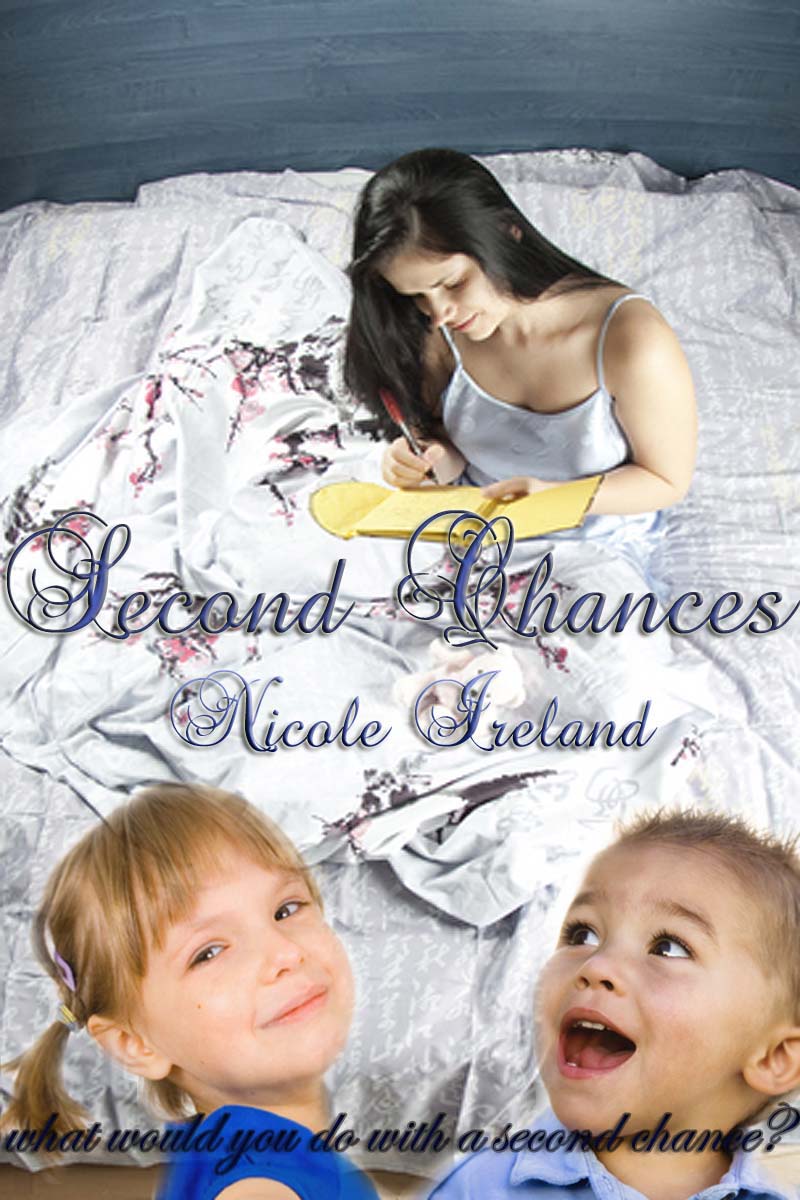 Thanks to Jennifer Hudock for creating this beautiful cover.
Tonight, I would like to introduce you to my  first guest blogger, Patrick Pillars who can be found over at Paddy's Wanderings. He's a fellow TCA member and all around good guy. Once you're finished reading Patrick's post, please take some time to stop by his site and show him the love. I know he'd appreciate it.
Now read and enjoy. Momma says so!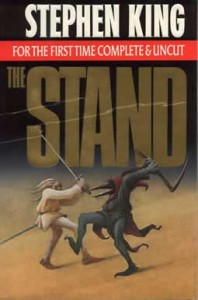 I discovered Stephen King through the movies before the books. I saw The Shining first, then Carrie. I really did not like either one. I have since read The Shining and it was meh. I never did finish Carrie.
Then I saw Christine, and I liked it. And then I read the book, which I really liked. I watched Stand by Me and The Running Man, both of which I liked. But I am here to tell ya, I was not a fan in any way.
Then I met Steph, she who would become better 1/2. She was a huge fan. I mean huge! She pestered me about how I should try other books by Stephen King. I said yeah well.. only if you will really listen to the Beatles — really give em a try. She was not a Beatles fan. I know, how is that possible? Then again, I was not a fan of Stephen King, how could that be possible, as well?
Well, we were fans of each other at this point, so we decided to trade an album for a book. She got the White Album. I got IT.
She did become a fan of the Beatles, although she likes Paul, and I kinda always liked John. I became a fan of Mr. King and we argue which is better, IT or The Stand. Good thing is, we are still fans of each other in spite of our differences. I may not have ever given any of his stuff a real chance if I had not been prodded along, and I would have missed an awful lot.
I am a short story nut, and I love his short stories. They just do it for me. I also like his older work much more so then his latest stuff. I think that The Long Walk may be my favorite novel, and I believe he wrote that in college. I also like The Gunslinger and the beginning of The Dark Tower series, all written early in his career, like The Stand and IT. There is a rawness, if you will, an abandon which seems to be missing from his later work. The Green Mile and Shawshank Redemption are two others I really like.
I fancy myself a writer, or at the very least, an educated wannabe, and what strikes me about King is his style. The stories are easy to slip into, to be a part of the story. That is what grabs readers and takes them on the journey and that, to me, is good writing. Whether confronting the Walking Dude or Pennywise, both improbable situations, the reader is right there with the characters, and it is believable. That is the magic. That is stuff I strive to do myself and what has made me a fan.
During one of our chats at The Creative Alliance, one of our members mentioned guest blogging on each other's sites, which is a great idea because it exposes our readers to new voices.
So the other night I sat down and brainstormed topics to write about with fellow TCA member Patrick. We came up with a pretty cool topic, so we're excited to share each other's posts with all of you.
If you are interested in guest blogging, you can reach me at nicole@nicoleireland.com.