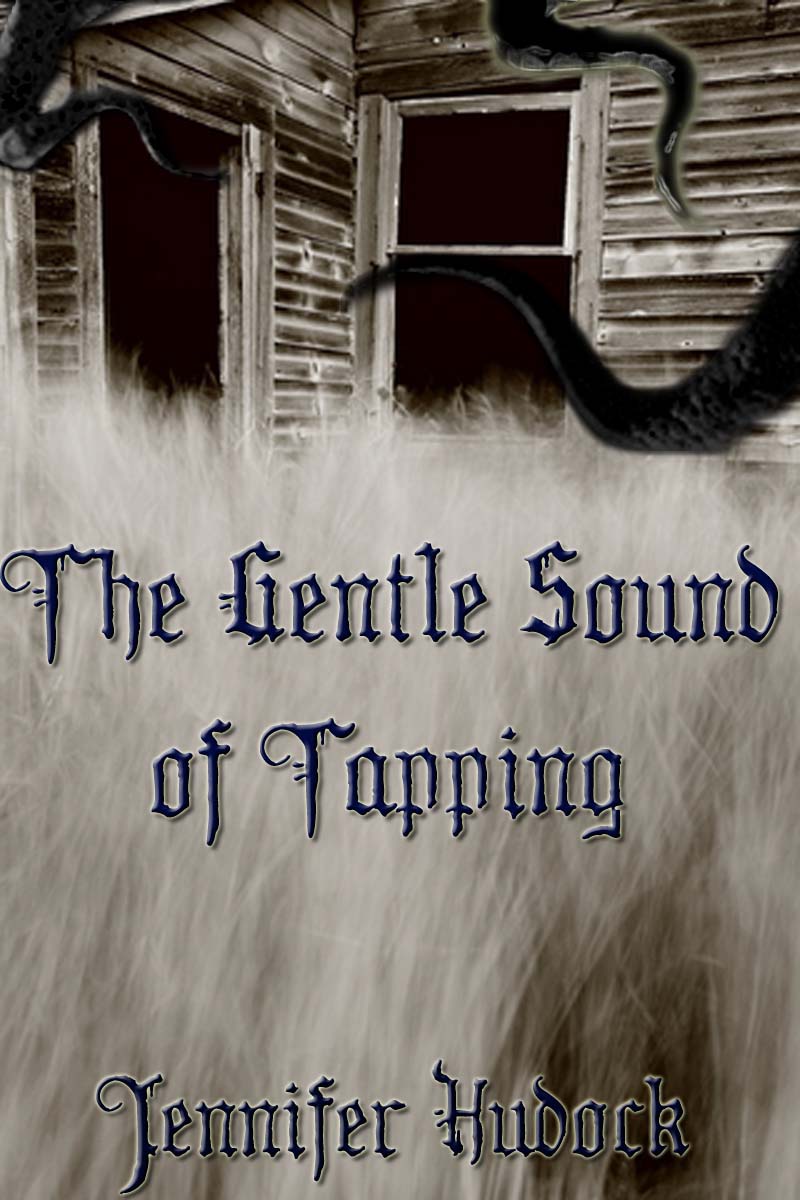 As you all know by now, author Jennifer Hudock has been touring the blog world, allowing us all the chance to get to know her and her work a little better.
If you're not familiar with Ms. Hudock's work, you can visit her official site, which is loaded with lots of goodies, including reviews, short story excerpts and podcasts of the ever popular Podcaturday and Goblin Market.
So without further ado, let me introduce you to one of my best buds Ms. Jennifer Hudock.
Q- I know you have been asked this question tons of times already, but could you tell us a little about the Dark Journeys stories?
A- The Dark Journeys Collection are a series of stories I wrote over the last five years. They are completely unrelated to one another, save that they are all characters on a dark journey in life. They are available currently on Amazon and Smashwords for $.99-$1.99, and will eventually be combined into an anthology collection I hope to put into print.
Q- What about Goblin Market? What's that about?
A- My free serialized podcast novel, Goblin Market, is a story about a young woman who spent her life taking care of her younger sister. When her sister is abducted by the king of the goblins, Meredith ventures Underground to save her and bring her back home again. While there, she discovers the truth about who she is, and that in order to preserve everything she's ever loved, she must make the ultimate sacrifice: herself.
Q- Can you tell us a little about the sequel to Goblin Market?
A- The sequel to Goblin Market, Jack in the Green, takes place about seventeen years after the original story. The main characters are Meredith's two sons, Jack and Krayven. One grew up in the Upland, and the other as a prince. Heartbroken and devastated by the events in her past, Meredith hasn't exactly been the picture perfect mother, and her son, Prince Krayven will do anything to win her love, including venture Upland to bring her son Jack home to her. But Krayven has a wicked agenda, for he is his father's son.
Jack in the Green is set to kick off as a free podcast on my website this July, but you'll definitely want to check out Goblin Market first.
Q- For those who don't know, where can they find your work?
A- Goblin Market, as well as a few other projects, including short audio stories from time to time, and a weekly roundtable chat podcast called Podcaturday are all available for download on iTunes and my official website: http://jennybeans.net.
Q- Do you have any messages for your fans?
A- Thank you for believing in and supporting me. It means a lot to me to know there are people out there who enjoy and look forward to my work.
Q- How can people stay in touch with you?
A- Aside from my website, please feel free to add me on:
The next set of questions are some different ones that I thought all of you would love the answers to. Enjoy!
Q- Of all the Dark Journeys stories, which one is your favorite and why?
A- This is a really hard question because I really love them all. I become incredibly attached to my characters when I'm writing, but if I had to choose, my favorite story is one that hasn't been published yet. It's called Two Weeks and it will be the thirteenth story added to the full collection once I publish it this July.
Q- If you could take one of your Dark Journeys stories to make a movie out of, which one would you choose and why?
A- I would love to see Black Velveteen turned into a short movie because it is one of my all time favorite stories. It was the first time I'd ever delved into science fiction writing, and I was so happy with how it turned out.
Q- If you had the chance to pick the cast for said story, who would you pick and why?
A- I would love to see Edward James Olmos to play Detective Proctor. He is one of my favorite actors, and I think he would do the character justice.
Meagan Good would probably be able to do justice to Velvet.
Q- Which songs would make a good soundtrack for the movie?
A- "Black Velveteen" by Lenny Kravitz, which inspired the story would be a perfect song for the soundtrack.
* Now here is a chance for all of you to voice your opinions. If you've have an opinion on which Dark Journeys story you would like to see made into a movie, leave a comment below along with your reason why. Make sure to include who you would love to see star in it. The person with the best answer will win a copy of the next installment in the Dark Journeys series.
Now remember, be creative and thorough with your answer because Ms. Hudock will be the one judging them.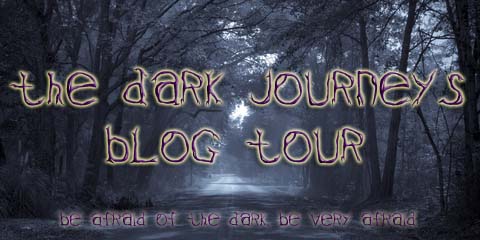 So somehow in my Benadryl-induced haze, I mixed up the date of when Jennifer Hudock was stopping by here to answer some questions regarding her Dark Journeys story collection.
For some reason I thought it was the 19th, which gave me a false sense of security since I thought I still had time to come to terms with the fact that I'm recording the interview. Imagine my surprise when I realized it was a week from today. And now that I think about it, I purposefully scheduled  on the 2nd because it was one month from my birthday. It amazes me that I can even function on a day-to-day basis.
So anyway, here's the updated Dark Journeys Blog Tour list. Jenny still has one open date, so if you're interested in interviewing her, stop by her site and let her know.
May 14, 2010: Jim – Yes, THAT Jim
May 17, 2010: Edward G. Talbot
May 19, 2010: Morgan Elektra of Trickster Moon Productions
May 21, 2010: James Melzer's UNLEASHED
May 21, 2010: Ramblings of English with Chandra Jenkins
May 24, 2010: Paddy's Wanderings with Patrick Pillars
May 27, 2010: Drew Beatty
May 29, 2010: Scrivener's Circle with David Sobkowiak and Laura Frechette
June 2, 2010: Nicole Ireland (That's me)
June 4, 2010: Mary Rajotte
June 7, 2010: Scott Roche
June 9, 2010: Superficial Gallery
June 11, 2010: OPEN
June 14, 2010: Slushpilehero
June 16, 2010: Jason Warden of ShadowCast Audio
June 18, 2010: The Feckless Goblin
WAIT! Don't go! I have one more piece of Jennifer Hudock news to share with you. She will be releasing the ninth story in the Dark Journeys collection, titled The Gentle Sound of Tapping on Friday, May 28th.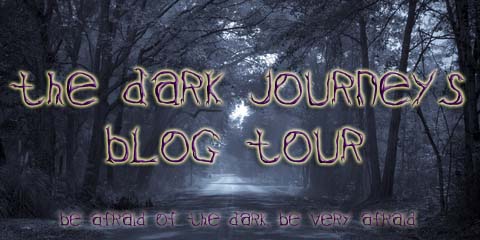 I know it's been a few days since I've posted anything,but it's not because I've been lazy. I've had a sick little one to deal with on top of setting up my new site, so it's been a bit crazy for me. More so than normal.
If you've taken the time to look around, you've probably noticed some formatting issues with my posts. All the posts that I imported from Blogger are messed up, so I have to fix each one individually. Not fun. Until they are all in tip top shape, please ignore their sad state.
And now for the fun stuff. As you know, I'm a huge fan of author Jennifer Hudock. In the year and a half or so that I've known her, she's become a dear friend of mine, providing me with advice and support when I needed it most.
Her and I have had many talks about our dreams and what our futures hold. I remember her once telling me that she would love to freelance write for a living. And at that time, I thought if there's anyone I know that can do it, it's her. Jenny has an amazing amount of determination and ambition, so I knew great things were in store for her. And I wasn't wrong.
Ms. Hudock has been working very hard on not only freelance writing, but her fiction writing, as well. And as a result, she is participating in a blog tour to help promote her work. Throughout the tour, she'll stop by and either take part in a written interview or a podcast where she'll discuss Goblin Market, the Dark Journeys collection and so much more. So make sure to keep your eyes open. (You can find the first interview below.)
May 2010
May 14, 2010: Jim – Yes, THAT Jim (Posted)
May 17, 2010: Edward G. Talbot
May 19, 2010: Morgan Elektra of Trickster Moon Productions
May 21, 2010: Ramblings of English with Chandra Jenkins
May 24, 2010: Paddy's Wanderings with Patrick Pillars
May 27, 2010: Drew Beatty
May 29, 2010: Scrivener's Circle with David Sobkowiak and Laura Frechette
Ms. Hudock is still finalizing blog tour dates for June. (Mine is the 19th, I believe.) If you would like to participate in the blog tour, but have not signed up yet, you can contact Ms. Hudock at jennybeanses@gmail.com.
As some of you know by now, I've been working from home for several years. Over the course of that time, I've met some truly amazing people who create works of art from their words alone. Paula Brown, the author of Dream Wanderers, is one such person. (You can purchase Paula's novel through DriveThru SciFi.)
Recently, I asked Paula if she would be interested in answering some questions regarding writing and working from home. She said yes, and the answers below are the end result. We hope you enjoy!
Q: Can you tell us a little bit about yourself?

A: Sure, I was born in Pennsylvania but grew up in Western Massachusetts and will always consider myself a New Englander, no matter where I live. (As I write this I live in Virginia, but we're moving to Florida in June.)
I've always been into the arts. I've played the flute since I was 10, and I studied theater in college. I eventually became a disc jockey at a radio station in Western MA. I was offered a job with a station in VA and took it. I met my future husband in the station parking lot. (We will have been married for 21 years in September.) I left the station when my daughter was born in 1991 and never looked back.

Q: When did you first realize that you wanted to write for a
living?

A: I never really realized that I COULD write for a living. I would write because I loved to write. I've always enjoyed making things up. Sometimes I would write them down and sometimes I would just play them out in my head. I never really thought about it as a career of any type until I found out about places like Demand Studios.
Q: Have you always wanted to share your work with others?

A: No, pretty much the opposite. My fiction has always been very internal, and I was always scared to let anyone read it. When I wrote "Dream Wanderers", though, something was different. I was happy with the way it came out, and I loved the ending so much that I wanted to share my work for the first time.


Q: Where do you get your ideas from? What inspires you?

A: They just kind of come to me. I'm a huge "Star Wars" fan, and I have always loved the idea of creating an entirely new universe.
Q: When did you publish your first piece of work?

A: The very first piece that I consider published was a poem that I wrote for the official website for the original "Battlestar Galactica". I don't write poetry and this was very much a tongue in cheek piece. I had included the words "A Very Bad Poem" in the title, but they removed that when they put it on the site. The site has changed drastically, though, and I don't think it's there anymore.
*This marks the end of part one. Please check back tomorrow to read more of the Paula Brown interview.