I'm very excited about today's interview with Allie Burke, one of my good friends…and my partner in crying. We're sisters from different misters. She's a fellow BNFF and someone I truly admire. I feel very fortunate and lucky to have her here today. So please sit back and enjoy her interview. It's fantastic!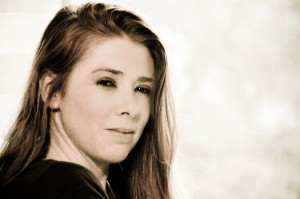 Q: Hi, Allie, thank you for stopping by my site. Before we dive into the questions I have lined up for you, please take a moment and tell us a little bit about you and your background. Please include five unique things about you.
A: About me. Wow. Okay. Um… I'm from Southern California. I was born here, raised around the widely feared streets of Los Angeles. (Well, Sun Valley. But, no one knows where the heck that is. And if you do, I'm sorry.) Deep down (somewhere), I do love my home. Very much. I just, I wished it rained more often. I really do hate the heat. The sun, in general.
When I was fifteen I met the man that I now call my husband. We went to a show with some friends—some punk band I really don't remember. I said goodbye, "nice to meet you", and I went home. It wasn't until two years later, when I was seventeen, that I saw him again. We started dating. After graduating high school, because I wanted to be closer to him, I moved, out of my dad's house, and more than an hour's drive to a place us cool people like to call the I.E., or for those of you less adept with the coolness, the Inland Empire.
Seven years later, I married him. Our first wedding anniversary is coming up in three months.
My reading career started with a book called Intensity, by Dean Koontz. I read The Husband next, and was hooked on words. It was not until about a year before I got married that I finally realized I wanted to give writing a shot.
Five things. Hm. Well…
I hate cake. I know, it's hard to believe. Who hates cake? Right? I do. It's disgusting. Sorry.
My parents are divorced. They have been divorced since much before I can remember, which I'm told was when I was three years old. I have a very good relationship with both my parents, in alternatively different ways. If you asked, though, and my mom wasn't here, *looks over shoulder*, I would tell you I'm a daddy's girl. It's true. He spoils me to death.
I'm a ditz. I know. I'm sorry. I forget things. I lose EVERYTHING. I like to attribute this factor in my life to something I call #WriterBrain. It doesn't shut off. Ever. It refuses. I suffer from Insomnia because of it. Swirling up there are words and images and feelings and voices and love, and I just don't have the capacity to remember where my car keys are or to figure out why my mother is so mad I didn't call her back yesterday.
Writing is my passion. Music is my love. They exist as one. They cannot be compared or torn apart. Music and writing is… me.
I love Nicole Ireland. <3
Q: I have to admit, I'm in love with the covers of the stories in your Enchanters series. Can you tell everyone a little bit about the books in the series?
A: Oh, thank you! I should probably admit that I kind of love them, too.
Gosh. Um. The Enchanters.
The Enchanters are a tight-knit group of elementals that, if born with "the energy" and are deemed "fit to handle it", so to speak, are passed one elemental gift. They carry auras—the color depending on the element that shapes them—except of course if you are Jane. Or Abby. Then your aura is purple, and you get to do some really awesome stuff that no other Enchanter can do.
My Enchanters, or the ones that the story follows, live in the fictional town of Jasmyn Lake, a California mountain town that has its… oddities. Scary trees and funny water. Leaves that don't change colors when they're supposed to. No humans reside there—at least, they don't anymore. Not after Jane was done with them.
The story is based around true love—destiny—but of course you have your—conflicts—in a supernatural world. The series is a trilogy. Currently I'm writing the third and final installment, Amber Passion. I've tossed around the idea of a Prequel. I would love to do it. But… it would be so hard. (Laughs)
Q: What comes next? Are you working on something new?
A: Actually… yes. My latest "venture" or so I like to call it, has actually just been titled within the last couple days. Existence by Allie Burke. The story is told from the perspective of an underground musician who is very intellectual and… strange. In the bar where he plays with his band, a woman catches his eye. Aline Walker. She's very beautiful, VERY smart—she makes him think, even more than he already does. There are things about her—things that can't be explained by anything natural. When he is sure that she is the most intelligent, most beautiful—when he has convinced himself she is absolutely unique, in a world of beings he perceives to be robotic and all the same, someone else arrives. Someone… that might be just like her.
I don't have a release date for Existence yet. I'm working with a cover designer right now. Though I would love to have it out before the year's up, we'll just have to see what my world brings me before then.
Q: What is your writing process like?
A: Ummmm! Shoot. If you would have asked me this two weeks ago, this question would have been very easy for me to answer.
Now… not so much.
Throughout the Enchanters books and Existence, I've been one of those… what do you call them? Pantsers?
I just wrote. I let the stories take me where they wished. A "translator", so to speak, for those imaginaries with a story to tell.
However! Recently I was inspired to write an Adventure Thriller. Last week, I started outlining.
I know. What on earth is an outline? If you told me that I would say these words in an interview sometime in the near future, I would have laughed at you. I mean, I don't DO outline.
Errrrr. I mean. I didn't do outline. You know, before.
Oh, well. It happens. The story calls for it. For some SERIOUS research. Hours of staring into space with a pen in my hand while I battle with my brain what "should" occur. Something… totally new for me.
So, I guess… my writing process varies by the story I'm writing. Not unheard of, I don't think. Or maybe it is. I really don't know.
Q: What has been your most rewarding experience as an author?
A: My most rewarding experience has been the friends I've met. The fellow Writers. Readers. Musicians. The support has been… unbelievable. The love I get to experience on a daily basis—from those who don't think I'm absolutely nuts for how hard I work as in Indie writer—it's astronomical. Beyond any experience or feeling, that I could ever have imagined.
Q: What has been the hardest thing to deal with?
A: Bad reviews. "Less than desirable reviews", as I like to call them. While I understand the subjective nature of book reviews, it still sucks. No one likes to see—after months, years, of hard work, after insomnia and tears and bleeding your heart onto those pages—someone say they didn't like your work. That they hated it.
There has been one review with words that—as an author, I felt personally attacked. A friend of mine went through the same thing, and his book was amazing. I loved it.
It is an unfortunate drawback. The Life of a Writer. Mostly, people love you for what you do. But sometimes, your words, your passion, can strike a wrong chord. Some—may hate you for what you do. Or—hate what you do, in general. Don't sulk. Take it with a shrug. Or a shot of tequila. Whatever.
And then go write. Seriously. It will remind you why you put up with this crap. Because you love what you do. What you… are.
It's worth it. Trust me.
Q: Who are your inspirations? What authors' careers would you like to emulate?
A: Inspirations. Oh, man. I have so many inspirations.
Nicholas Denmon. I love his work. He really caught me off guard with his debut, For Nothing. I wasn't expecting… all of that which he had to offer me in his story. I still daydream of his characters, of this world as he presented it. I read the book nearly two months ago, and then again a month after that. I've also read some of his other work. Short stories and excerpts from some other stuff he's working on—the guy is brilliant. I really look up to him—his book, his work—he's inspired me to be a better writer.
Chelsea Cain. Oh, Chelsea. Ever read the last page of a book, slammed it closed and began swearing under your breath in some effort to break free from the fear that you're going insane? Yeah, she does that. She's sick, and twisted, and I love her. I think she's amazing.
Suzanne Collins. WOW. Here's a Writer who took an idea, searched deep inside her mind and pulled out some characters that are more real than some people I know personally, and she wrote a trilogy that, quite literally, took the genre by storm. If you'd asked me to pick a favorite YA novel, I would probably answer with Mockingjay. I've been inspired by Suzanne Collins to… never write what the genre calls for or, "whatever everyone else is doing". I write what I love, without thoughts of "what" I'm writing, largely because of The Hunger Games.
I really don't know which authors career I'd like to emulate. It's hard to say. I think I'd just like to be myself.
Q: If you could pick one author to collaborate with, who would it be and why?
A: I think I'd have to say Sarah Addison Allen.
The best advice I ever received from an author was this: Trust the process. This advice I read from an interview with Sarah Addison Allen. Trusting the process, my writing and my judgment—it has assisted me in discovering my style, my intellect, my… self.
Her writing is out of this world. Her books were a huge inspiration for my Enchanters series, and I admire her, not only as an author but as a person. Her unbelievable strength throughout her own battle with cancer touches my heart on levels deeper than I was aware existed. She's a beautiful person that I look up to immensely.
Q: Where do you see yourself in five years? Ten?
A: Nikki!! How the heck do I know? (Laughs)
Um. Oh, I really have no freaking clue. Writing? Definitely. Always. Forever. I hope to have a few more followers on Twitter. That would be cool. By then I hope that I would have met all my amazing my friends. Like, in person. I would love to hug you guys and sit down with you all and have the honor of participating in some ridiculously epic writing session, or something.
I'd like to see The Enchanters be adapted into a movie. Big step, I know. But, shoot. Ten years. Ten years is a long time. I could do it by then, I think. By then, I could do a lot of things. I think I just might.
Q: What made you decide to go the indie route?
A: Mmm. It just kind of happened, really. I wasn't going to publish at all. I wasn't going to share… at all. Not really. I just wanted to read it, originally.
… And then I wanted to write… more. A lot more.
I did some research, in my head weighed out my options, and I shrugged at myself. Oh, why not.
So I indie published.
Q: What do you feel are the benefits of self-publishing over traditional publishing?
A: Well, I don't really know. Haha.
I haven't traditionally published anything. So, it's hard to say. I really have no idea what goes on.
But, for me, these days, the "self" part… it works. I like DOING. I had a lot of fun with my covers. I don't mind editing, and I, well… I like to think I control my own destiny. I… like… self-publishing. I've met some really amazing people. I've read some PHENOMENAL books. Experienced support like… like nothing that exists anywhere.
I've fallen in love with… Indie. And I wouldn't change a thing.
Q: Even though you're an indie author, would you go the traditional route if given the opportunity?
A: No. Probably not. I mean, I got nothing against traditional publishing. Seeing your book in a book store as you shop the stacks—that's gotta be an amazing feeling.
… I won't deny it. I would probably pass out.
But then, like I said. I love Indie.
And, there are other factors. I mean, you write the book, and then… really, it goes into the hands of who? And… the final result? The… cover?
There are books out there –in the bookstore—that I've passed over a hundred times. Books with covers so awful, I… refuse to read them. I know. Judging books by their covers. Sorry. I do it. I have a special love for book covers. And, if it's awful, more often than not, I won't read the book.
I've "heard" that authors who are traditionally published have no say in the cover. That it is designed and chosen and you get a picture when it's done. When it's already… decided. Without you. You, the Writer. The creator of that which lies behind that cover.
I don't even know if this is true. But, if it is… I just, I don't know. I don't think I can handle that. This is… it's my book. It's the love of my life. It's part of me. I think I would cry if it got ripped apart. If it wasn't so much… me… anymore.
Traditional publishing, maybe just not for me. Indie… is.
Q: What advice do you have for other aspiring authors?
A: Write. Write your freaking heart out. I'm serious. I have so many pieces I haven't published. Stories… napkins and envelopes and receipts scarred with words, reminders of emotions or experiences or… whatever. Write anything you want. On your blog. Promoting, marketing, all that… that's great and needs to be done. But, writing is what you love. If you don't have that, what do you have?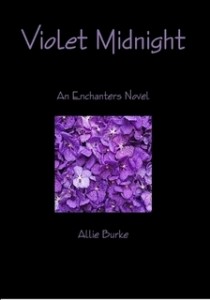 The Fun Stuff:
Q: If you were to create a soundtrack for one of your novels/stories, what songs would be on it?
A: I have actually thought about "theme songs" for my novels.
"Beyond the Gray Sky" by 311 for Violet Midnight, in reference to the rain and how it affects Elias throughout the story.
Jack Johnson's "Breakdown" for Emerald Destiny, because of a specific lyric in the song which relates to the life of Evan Reed.
"Enchanted" by Taylor Swift for Amber Passion. The meaning will only become obvious when the book is released and you… read it. =)
Q: Who would you cast as the lead character in your story?
A: I haven't much thought about who I would cast as the leads in Emerald Destiny. For Violet Midnight, however, I'm pretty set on Ashley Greene for Jane Wildes, Vin Diesel for Elias Linden, and Wentworth Miller for Christian Reed.
Q: Where can people find out more information about you?
A: On my blog =)
http://allieburke.blogspot.com
Q: What books are you currently reading?
A: Currently I'm reading Amaretto Flame by Sammie Spencer and loving it. Next up for my book club is The Angel's Game by Carlos Ruiz Zafon. I read The Shadow of the Wind, and I loved it. It's one of my favorites.
Q: Where can readers purchase your books?
A: Everywhere! Haha, well not quite. Violet Midnight and Emerald Destiny are available on Amazon, Lulu, Barnes & Noble, and Smashwords.
Thanks, Allie, for stopping by and answering these questions. It was truly a pleasure, and I look forward to having you come back in the future! Love you, chica!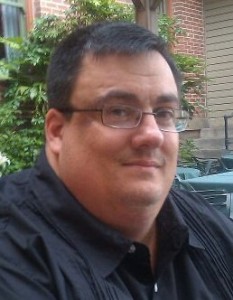 Good day, fine people. I'm back with yet another great interview. Check it out!
Q: Today, I'd like to welcome Kings of the Dead author Tony Faville to The Evolution of Nikki. Tony, could you please take a moment and tell us a little bit about you and your background. Please include five unique things about you.
T: Well, I have a varied background, US Navy from 88-91 when I was discharged for a neck injury, worked in the Federal Government for a few years, spent several years working in the Computer Industry, then I spent several years working as a Chef, and now my day job is spent doing medical records and I write part time.
Five unique things about me? I have a tattoo of Anthony Bourdain as a zombie Chef on the inside of my right forearm, I spent 10 years without a drivers license because of a corrupt township in Ohio called New Rome (read the wiki on it, fascinating read on corruption), I have held a concealed handgun license in my state since 1993 and have taken countless classes on the legalities of the use of lethal force (I made the decision to not be a victim a long time ago), I once made tacos for Sam Kinison, I have travelled all over Italy and would kill to make a return trip.
Q: As you know, I'm a huge fan of Kings of the Dead. For those who aren't familiar with it, can you tell them a little bit about it?
T: Kings of the Dead is a zombie journal that is actually presented in a true journal format. The most popular zombie journal out there is not even really a true journal. Now, I don't know about you, but when I keep a journal, I don't actually transcribe entire conversations. This journal is written by the protagonist, a guy named Cole Helman. Cole and his friends are actually zombie nuts and interested in the survival aspect of the genre, so when an actual zombie outbreak occurs, they are relatively ready for it to happen.
Q: Where did the idea for Kings of the Dead come from?
T: I will just say that there is a lot of my circle of friends in the Kings of the Dead. We all love zombie films, love talking about survival and the apocalypse. The old adage of "write what you know" is so very true.
Q: How did you sign on with Permuted Press?
T: They actually came looking for me after Kings had been available as a self-published piece of work for over a year. They came and asked me if I would be willing to expand the original piece of work, and then they would consider signing the book. After an expansion that added 30% to the story, and not just 30% of ifs, ands or buts, but actually adding to the story, they liked it enough they wanted to sign it.
Q: What comes next? Are you working on something new?
T: I am currently working on a project titled Avery Nolan: Private Dick of the Dead. It is a set piece from 1959, Private Investigators, Dames, Broads, Feds, KGB, Cold War, Zombies, etc. I am going for the whole dime store, pulp fiction paperback style from the writing to the size of the book to the cover art.
Q: What is your writing process like?
T: Hope that my mind is no fried from work, that my friends respect my writing time, that my neck and shoulders will not be in too much pain to allow me to write, and then hope my fingers will do the writing I would like them to do. Honestly, with my current day job, I just write every chance I can as having a schedule to write just isn't happening.
Trust me, there are many, many days that being an unemployed writer hanging out in a coffee shop desperately trying to put together enough words to be able to sell even a short story sounds better than my current job.
Q: What has been your most rewarding experience as an author?
T: I have a young man out on the east coast that is a huge fan. His mom always talked about how he loved my book, and would read a chapter every night before he did his homework. At first I thought maybe he was a little young for it, but then I found out he has Aspberger's Syndrome and has connected with three things: Cooking (I was a Chef), military (I was in the Navy), and zombies (I write about zombies). When his mom thanked me and told me that I had been able to give her and her baby the first genuine smiles she had seen in years, it was more than I could stand. I got everyone together that was involved with Kings and I had them all sign a copy of the book and we sent it to him. The pictures are worth a million copies sold.
Q: What has been the hardest thing to deal with?
T: When I released Kings, it was right on the cusp of self-publishing being accepted. I faced a lot of personal attacks because the book was self-published. Let me tell you, there are some arrogant and ignorant people out there that are still unwilling to accept the fact that the publishing industry is changing, and has changed.
Q: Who are your inspirations? What authors' careers would you like to emulate?
T: Don Pendleton was one of my favorite authors for many years, and I think a lot of my writing is very similar to his. With that being said, if I could hone my writing skills to the likes of someone like Jonathan Maberry who seems to be able to punch out 2 to 3 large novels a year, wow, that would be cool.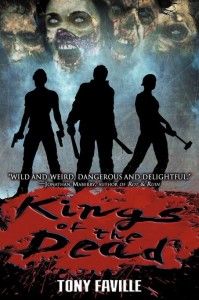 Q: If you could pick one author to collaborate with, who would it be and why?
T: To be honest with you, I am still working on honing my own skills, let alone work with someone else. The whole concept of co-writing a book is still like speaking Mandarin to me. Maybe someday, but I would like to get a little better known than I currently am now.
Q: Where do you see yourself in five years? Ten?
T: Still trudging along with a day job, writing when I can. In ten years? It sure would be nice to be in a part time job and spending more time writing.
Q: What advice do you have for other aspiring authors?
T: Write! And when you think you have written enough, write some more! Never ever underestimate the value of a good editor. You cannot be your own editor, you HAVE to have an uninvested individual look at your work. Oh, and not EVERY book has to be the first part of a trilogy. Try writing one book and see if it sells before setting out your grand "trilogy" scheme.
The Fun Stuff:
Q: If you were to create a soundtrack for one of your novels/stories, what songs would be on it?
T: Highway to Hell by AC/DC, Sympathy for the Devil covered by Guns and Roses, In My Life covered by Johnny Cash, The Man Comes Around by Johnny Cash, Rooster by Alice in Chains, For What It's Worth by Buffalo Springfield, Born in the USA by Bruce Springsteen
Q: Who would you cast as the lead character in your story?
T: Jeffrey Dean Morgan, and no, I have not put any thought at all into this. 😉
Q: Where can people find out more information about you?
T: Google always works, and if that is not enough, http://tonyfaville.com should suffice.
Q: What books are you currently reading?
T: Oh no! Right now I am not really reading anything as I am scared to death that part of what I am reading will wind up in what I am writing. I want absolutely nothing to influence my writing, so I find the best way to do that is to ignore all other written words.
Q: Where can readers purchase your book?
T: It is available in both paperback and ebook at amazon.com, and barnesandnoble.com. Ebook copies can be purchased at the Apple iBook store and Smashwords.
Over the past few years I've had the opportunity to get to know some truly amazing and talented authors who have taught me a lot and who have ultimately made me a better writer. I believe author Will Entrekin is another one that I'll be adding to that list.
Will and I have been chatting a little bit over the past couple of weeks about his novels, Meets Girl and The Prodigal Hour. We've also discussed writing and certain methods we use when crafting a story.
During our messages back and forth I mentioned I would love to interview him if he was interested. He was. So I, in typical Nikki style, agonized over the questions to ask him. I finally put together a list of questions I liked and sent them off. His answers are below. Enjoy!
*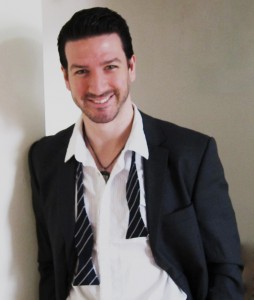 Nikki: Will, for those who don't know who you are, tell them a little about yourself. Where are you from?
Will: I'm from Jersey. I was born and raised in a small town about twenty minutes away from Philadelphia, and then I went to college in Jersey City, where I subsequently lived while I worked in Manhattan. So I basically lived in New Jersey until I was 28.
Nikki: Can you tell everyone a little bit about Meets Girl and your forthcoming novel The Prodigal Hour?
Will: Sure. Love to. They're ludicrously different beasts that probably would have required a pen name were I with a corporation.
The Prodigal Hour is the book I completed first, at USC, where I worked on it as my thesis with the help of Irvin Kershner and Sid Stebel. It's a big, mainstream time-travel adventure story that's set (mostly) on October 31, 2001. It's about a young guy named Chance Sowin, who moves back home after September 11, hoping to regroup, collect himself, get his head together ("Some damned thing," as I think he puts it at one point), but whose father—who accidentally discovered a way to time travel—is murdered. So here's this guy trying to cope with grief and tragedy on several different levels, who suddenly finds himself in possession of a time machine.
Meets Girl, on the other hand, is a smaller book. I wrote after I'd finished The Prodigal Hour, and it's about a young unnamed narrator who lives and writes in Manhattan, and who falls in love with a girl who doesn't love him in return. About midway through, he meets a guy named Angus Silver, and it basically becomes a contemporary retelling of Faust except way more meta. To me, I sort of think of it as The Colbert Report of debut literary novels.
Nikki: I have to say yet again that I'm psyched to read The Prodigal Hour, as I'm sure others are, too. For those who are interested, when will it be available for purchase? How will you be publishing it?
Will: In several ways. It'll be live on Kindle on July 1st, and I'll post the first chapter that day, and then the second on July 4th, with the basic hope of outright owning July 4th weekend—appropriate, I feel, for an independent author. I plan to continue to serialize the book through to the end of its second act—roughly thirty chapters.
Nikki: What comes next? Are you working on something new?
Will: Pretty much always. Personally, I've got several projects in process, one of which is related to The Prodigal Hour, because really, how does one accidentally discover a way to time travel? Also, some short stories and a non-fiction project. I'm hoping to publish fairly regularly until my next big novel.
Professionally, I'm opening the press I founded, Exciting Press, to other authors. I worked with a colleague to publish a short story collection over the holidays, and it came off really successfully. I'd like to work with other authors to continue that. I met a terrific editor at USC, and I'm about to finish my MBA in marketing, so it feels like a natural progression. I'm about to incorporate, because you sort of have to, legally and all, but we're going to be more of a service, I hope. We'll have author and reader centric practices in place, and we're going to move away from this absolutely failing business model that has basically killed the corporate and retail bookselling industries in favor of one that makes sense.
Nikki: What would you say has been your most rewarding experience as an author? Is there one moment that stands out from the rest?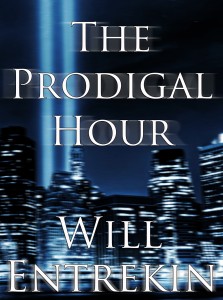 Will: Lately, I've been trying to be more grateful for the reward that comes from good work, and not worrying about arbitrary indicators that probably don't even really correlate to success. Over the holidays, the short story collection I mentioned ran up the Amazon rankings, and it was great to become a bestselling author (and go higher than James Franco), but really, the best part of the experience was working with someone I respected to produce something we were both proud of.
Those two stories, in fact, were part of it. I wrote two—"Blues'n How to Play'em" and "Struck by the Light of the Son"—and both were among the best things I'd ever written. I was rarely successful with short stories, and I struggled with "Blues" for years, but I still think there was something in finishing those right that was more rewarding than anything else ever.
Same with The Prodigal Hour. I'm obviously hoping it does well, and has a successful launch, and all those things, but really, I wrote a book I'm damned proud of, and I think it's awesome. Doing justice to a story was about as rewarding as life ever gets.
Nikki: What has been your biggest challenge? How did you overcome it?
Will: Still struggling with that idea of being grateful for the work and finding reward from writing well. For a long while, I became very bitter about the state of the publishing industry, but I'm working hard to put those feelings aside by putting my best stories forward.
Nikki: We all have our own writing process. I use to outline stories, but now I tend to shoot from the hip. What is yours? Do you outline or just start writing and see what unfolds?
Will: It tends to vary. There's usually a lot of percolation. I tend to outline (even if only in my head) longer work. I remember I had a chapter outline of The Prodigal Hour when I was finishing its current draft. I worked closely with Sid Stebel on novels and Syd Field on screenwriting while I was at USC, and both men had somewhat similar ideas in terms of stories, dramatic structures, conflicts, beats, all those things that make stories more exciting. I took a lot from those classes. I find, for example, that I tend to think in either three-act or five-act structure for anything longer than 50k words (in fact, I think those are the only structures there are. Unless you don't have structure, and in which case, well, there are probably bigger issues to worry about).
Anyway, I tend to have some sense of where things are going, either by instinct or outline, and then method write the scenes. One big thing is awareness of what characters want/need. Follow that, and you're golden. Can't go wrong.
Nikki: I always ask this during any interview that I do with a fellow author. What advice do you have for those looking to follow in your footsteps? What advice do you give to your students?
Will: I used to say my advice was to give up, because if you can, you should, and if you can't, you need to find your own way, anyway.
For my students, though? A line from The Prodigal Hour: "You need to stop worrying about some grades on a transcript and start writing something you believe in."
Nikki: Where do you see yourself in five years? Ten?
Will: Good question. Especially since I'm finishing that MBA and wondering myself. Likely independent. Hopefully a dozen or so books (novels, stories, poems) on Kindle. A great job.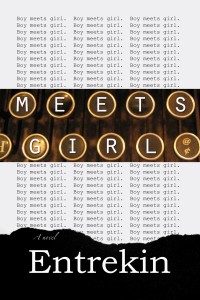 Nikki: And last but not least, I was recently asked in an interview to provide five unique facts about myself. I thought it was fun, so I'm going to ask you the same thing. Please provide five unique facts about you.
Will: I seem to be just ahead of trends. I got two Japanese character tattoos in 2000, right before getting them became way more popular. I bought a Kmart fedora in 2005, right before everyone started wearing them again. Just recently, I started wearing bow ties. Which are, apparently, making a comeback. I know, right? Color me surprised.
My Eagle scout service project involved publishing.
I swam the individual medley in high school.
That's three, but that first one was long, so maybe that counts? I don't know. There are, what, 8 billion people here? Honestly, the only five unique things about me are the five books on my Amazon page.
Nikki: Thank you so much, Will, for stopping by The Evolution of Nikki. Before you go, please let everyone know where they can purchase your work and how they can find out more information about you.
Will: No problem! Thanks for having me!
The easiest spot is my site: willentrekin.com. That's where I'll be posting chapters, and it connects to my Twitter and Facebook pages, as well as my Amazon author page, so that's pretty convenient.
That Amazon page is here: http://www.amazon.com/Will-Entrekin/e/B004JPDYBY
Today, I'd like to introduce you all to Nicholas Denmon, an up and coming author who will be releasing For Nothing, his debut novel, in mid-May. (So stay tuned!)
I can honestly say that I enjoyed the answers Nick provided to my questions, and I'm confident you'll love them, as well, so what are you waiting for? Keep on reading.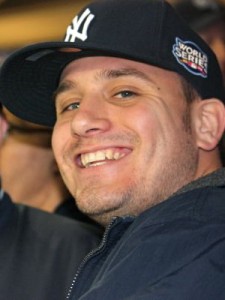 Q: To start, tell us a little bit about you? Who is Nicholas Denmon?
N: What a loaded question. I am not always a hundred percent sure I have figured that out. But we can start with the facts. I was born in Buffalo, NY in 1982, which was a time before slap-bracelets, glow-worms, and stuffing little puppies in purses. A simpler time, really.
I am a middle-ish child from a broken home with six children that came from parents, stepparents, and science experiments gone horribly awry. I'll let you decide from which group I come from. A lot of times people will say the middle child acts out, or is less loved, but that would be a lie with me. I've received an abundance of love in my life, and I found a way to be heard above the din of all my siblings by telling elaborate and intricate stories, which sometimes were true, but more often, were not. Imagine trying to get five to seven people who are smarter than you to believe something? It took practice.
My mom was sick while I was growing up. We say sick, but really it was a mental instability that we found out was schizophrenia. Because she was sick, my brothers and I were taken from her at a very young age and we had to learn a new place and adapt to a new life. Our mother is a tough person in a lot of ways, the least of which is that she can get out of bed each day with more uncertainties hanging over her than the average person. She is an inspiration for some of my stories, character bits, and the sense of longing that my characters often find themselves battling.
Other than that, I grew up in a fairly normal suburban neighborhood with two parents (my Dad and Step-Mom) who were lawyers, making it even harder to get away with story telling. I started writing short stories for quarters in grade school for the few friends I had who wanted them. I went to high school, developed insecurities, and pretended that writing was for nerds. Well, it is for nerds, only now I realize I am a monstrous nerd. In fact, some writing buddies and myself are in a group called #BNFF on twitter, so if you see that hash tag floating around my tweets or the tweets of @ChristinMowery, it just means Best Nerd Friends Forever. We are a very prestigious group and we only let the nerdiest of nerds join us. So ask, if you're interested. (I'm a self-professed word nerd. Does that make me eligible?)
Then college happened, and I got an English degree (go Gators) and in my senior year decided to write a novel, which I believe I can plug in the next question.
Q: I've read the novel samples on your site, and I love them. I can't wait to read more. For those who aren't familiar with you, can you tell them a little bit about the novels you're currently working on? When will they be available for purchase?
N: First off, thank you for reading my novel samples. I love when someone actually reads what I spew, and that is why I track my blog page hits so obsessively. By the way, that's at www.dratednovelist.blogspot.com, if you care. Shameless plug? Damn right it is. (That's okay, Nick, we love shameless plugs. So plug away!)
As for my novels, my first attempt is called For Nothing. It is a mafia crime thriller that follows an undercover cop in a quest for revenge. He traverses the underw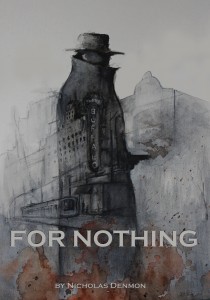 orld during a time of civil war, searching for the hitman who killed his buddy. The story also follows the perspective of the hitman, Rafael Rontego, as he carries out missions for his Don, and comes to terms with his lot in life, and hopes it doesn't lead to his plot in the ground. I am hoping to have For Nothing on the Kindle in mid May, so be on the look out!
I am also working on a fantasy trilogy that has the working title, The In-Between, which is a medieval fantasy that deals with a teenage boy from our world, who crosses a portal, setting the stage for a tale of heroes, knights, the intrigue of court, magic, monsters, and those who control the elements. It is a Young Adult novel with a dark side, maybe tilting more towards an Adult novel. I don't really pull any punches in the way of violence. Also I don't sugar coat the very adult world thirteen-year-old Daniel O'Finnegen finds he must adapt to very quickly, if he hopes to survive. The release date for the trilogy is TBD.
Q: If you were to create a soundtrack for one of the novels mentioned on your site, what songs would be on it?
N: Oh wow, that's a great question. I think For Nothing was written to a healthy dose of The Dropkick Murpheys, so "I'm Shipping Up to Boston" would have to be on there. Jay-Z's "Empire State of Mind" would make the cut and with out a doubt, "Woke Up in The Morning", from the Sopranos was played a ton.
Q: Now, for that same novel, who would you cast to play in the movie version?
N: Can we cross breed actors? (Yep, we can.) If so, I would go with Ethan Hawke's (Training Day) and Johnny Depp's (Donnie Brasco era) love child for Alex Vaughn, the undercover cop.
As for the mafia hitman, Rafael Rontego, I would pick the child of Al Pacino and Robert De Niro, but before they became caricatures of themselves. Something pre-2000's , for sure.
Q: The ideas from my stories come from a wide variety of places. Where do yours come from? Do you feel like your ideas come from within? Or from somewhere else?
N: My stories come from a healthy mix of both. Some things I glean from people who stop by the window of my life. Sometimes they tarry just a moment, and others are life-long friends. Everyone has a story. Everyone comes from somewhere. Sometimes the best novel, or chapter, or character, or character trait, is right in front of you. To be a good storyteller, you have to be a good human observer first. I like to see what makes people tick, and then make similar motivations for my characters.
The rest, I make up! It's all about struggle, so let's find a way for these characters to struggle. Do you like dragons? Take that struggle and throw in a dragon. Do you like vampires and girls who want to date them? Throw your character into that mix. Who knows what will come out the other side of that blender.
Q: Most writers, myself included, are inspired by other authors. What authors have inspired you? Is there any particular author's career that you would like to emulate?
N: Two authors that inspire me are Dennis Lehane and George R.R. Martin. Dennis Lehane, because his novels such as The Given Day, Gone Baby Gone, Mystic River, and Shutter Island have been enormously successful and he lives in my new hometown, St. Petersburg, FL. He has an uncanny ability to get into the head of the characters he writes about, and I love it.
George R.R. Martin, because he taught me a new way to look at fantasy. Instead of focusing on the epic quest, like Tolkien and Lewis and traditional fantasy writers, he focuses on the politics that push events and the motives of the individuals that decide to step into that arena.
Q: Finally, if you could pick one author to collaborate with if given the opportunity, who would you pick and why?
N: I would definitely like to collaborate with George R.R. Martin. I would love to learn his process for the intricate levels he builds into his stories. Plus, if I worked with him, I might be able to pick his brain about how his series, A Song Of Fire and Ice will end.
M: Nick, I'd like to thank you for taking the time to answer these questions and for allowing my readers to get to know you. But before we go, please let them know where they can contact you and find out more about you and your writing.
N: Nicole, Thank you so much for taking the time to have me on your blog. It was a great set of questions and hopefully I can get you to return the favor one day. (Of course, just say when!) As for finding out more about me, you can visit my blog at www.dratednovelist.blogspot.com. I can also be reached at my twitter @nicholasdenmon or at my email, nicholasdenmon08 at gmail dot com.
If you stopped by my site yesterday you most likely saw the first part of the interview I did with Destination Truth Fan Ambassador Amanda. Below is the second half.
Before we get to the second part, though, I'd like send out a personal thanks to Amanda for her fantastic work last night during the DT Live interview with Josh Gates, Ryder and Brad Kuhlman. Originally I was going to ask Josh a question, but time was dwindling down pretty fast, and I knew there were other people who had questions, as well. As a result, I decided not to ask my question because I really wanted Josh to say hi to my 9-year-old daughter who is as big of a fan as I am, if not more. Granted, she was a bit shy and didn't say much, but if the three of them could have seen her face, it would have been very clear how much it meant to her.
As a mom, we love to see our children happy and smiling. When I saw the look on my daughter's face, I choked up because I could tell she was nervous but also EXTREMELY excited. For a kid her age, talking to someone they idolize that much, is a big deal. And I truly believe she won't forget that conversation anytime soon, if ever. And I'm glad Josh, Ryder and Brad were so sweet to her. So not only am I saying "thank you, Amanda", I'm also sending out thanks to Josh, Ryder and Brad. Thank you guys!
And I do want to apologize for sounding like a complete boob on the phone last night. I was nervous all day yesterday. I did practice asking my question, but things changed and what I practiced was no longer relevant by the time I got on the phone. As a result, I felt extremely embarrassed afterwards. But, as Amanda says in this portion of the interview "At least I did it."
Now, on with the show.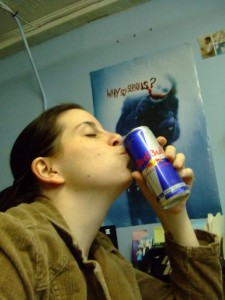 Q: If you could go on an investigation with Josh and the rest of the DT crew, where would you like to go?
A: I'd say any of them, except where they go on cases in extreme cold, but honestly, any of them. It's been talked about, bringing me on the show before, but unfortunately there is a lot of red tape involved in getting anyone on their show, especially a fan who is not affiliated and working for Syfy or NBC/Universal. Someday, though, I hope.
A list of places I'd like to go, internationally in particular since I've never been outside the USA – Australia, New Zealand, Tokyo (Japan), London (England), Dublin (Ireland), Toronto or Vancouver (Canada), South America, & China.
Q: Other than Josh, who's your favorite Destination Truth member, past or present?
A: Another "this is like picking your favorite child" question haha! I'd say my favorites list is Ryder, Rex, Gabe, Ali, Shawn, Sharra along with Ramy since they're married, Brad & Jael. I know there's a few others I'm forgetting, but honestly, Rex stands out to me most because he's offered me personal advice, he's been the most interactive with fans over the longest period of time and we hung out at Comic Con last year, so I know in person that he's as nice a guy as he is on the show and online. I should add that I don't have any least favorite cast members, but there are definitely some who I have tried to and never gotten a chance to talk to; some people do "DT" and enjoy it because it's a job, but they're not into it for the exposure aspect.
Q: Though I joke around about Josh and Destination Truth on Superficial Gallery, the truth is I have an enormous amount of respect for him and what he does. I admire how dedicated he is in his quest for the truth. I also admire his personality. He seems like such a genuine person, unlike many of the celebrities you see these day. It's refreshing to see that he's still down-to-earth. So I was wondering what are your favorite things about Josh? What do you admire about him?
A: What I like about Josh is that he has a vibrant personality, he's passionate, he goes after what he wants, he's obsessed with film like I am (especially movie quotes), and he also makes time for fans when he can. I have also been really surprised about his growing dedication to fan involvement since he and I started talking. To quote one of my favorite singers, when you're in show business, you're no longer doing it for yourself and if you are, you're a selfish person. Josh always makes time for fans when he barely even has time to do laundry when he's home at his apartment and that's what it's all about.
Q: Aside from DT and Josh, is there any other person you would love the opportunity to interview?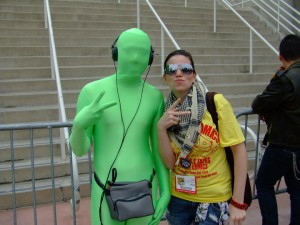 A: Well, one person I always wanted to interview and now I get to because of all of the press work I've done aside from "DT" promotion the past few years is film maker Morgan Spurlock ("Supersize Me", "30 Days"). It's a long story how we started talking, but I'm very excited to get to be interviewing him soon. Aside from him, I would love to interview Lady Gaga because, as my loyal followers know, I am a huge fan of hers and I would love to ask her the questions the main stream press won't ask because they're questions of the heart, not questions of controversy. I think she's fascinating and a big reason I love her is how dedicated she is to her fan base, as well.
Q: Being in the position I'm in, I receive a lot of messages that are crazy and sometimes go quite a bit over the line. I was wondering if you have to deal with that sort of thing and how you deal with it? How do you handle the negativity and not let it get to you? Also, what has been your strangest fan encounter?
A: Honestly, I can't give you great advice on how to deal with negativity. I'm a little infamous for not dealing well with it. I've had everything from simple naysayers to stalkers spreading around my personal info and I don't think first before reacting to them. Even mentioning them probably titillates them, but it's something that is part of my life now that I accept. They do this because this is how they spend their free time – they feel the need to criticize either because they're jealous or they think they're better than me so they feel the need to judge, but live and let live, I guess.
My biggest advice would be to get a good support system around you when this happens – people who understand that you do what you do not for these people, but for those who appreciate your work and because you'd feel empty without doing it. Those are the people who will be there to remind you of this when you get upset.
As far as the fan encounter question, I haven't had any strange ones, but I've definitely had great ones. I've gained many friends, including a pen pal in San Diego (hi Brad!), my friend/coadmin in Japan named Aislynn, and Christiane who used to help me with the pages and has moved on to helping out Syfy's "Fact or Faked" with what she learned from helping me run my fan pages. I've also spoken to wonderful people, including this gal Kellie – she's very ill, so I helped to get her a personalized autograph from Josh and we both talk nearly everyday now. She even asked ME for an autograph, which is so crazy but special to me, so I sent her a letter.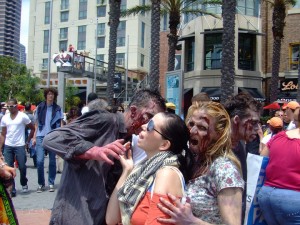 Q: What do you see yourself doing in ten years? Do you see yourself still running the various fanpages? Do you have other goals that you would accomplish?
A: I would like to think I'd be running fan pages for one project or another, but honestly, what I love that I have picked up doing from this past summer is sharing fan stories. I hope that in the next few years, I will be able to make a living either off of social networking (like YouTube's iJustine can), media, radio, film or journalism. I love finding and sharing stories of substance. I'm currently shooting an independent documentary and I would love to stay involved in that field, whether it's through film or meaningful reality shows ("True Life" on MTV is a long running favorite of mine).
Q: As I mentioned in a message to you, I have a couple of friends who would like me to appear on their weekly podcast show called Podcaturday. I've held off doing so because I'm a rather awkward person when I'm being recorded. I'm always worried what people are going to think about me. I know I'm not the only one like that. I know you've mentioned you are, as well, so I was wondering what kind of advice you have for people like us who are a bit more on the awkward side? Do you tips for overcoming it?
A: I still get nervous, yeah. I think what helps me is that I've always been a vocal person, I currently have a job where I'm forced to talk to many different people throughout the day (some of whom aren't very nice), and I grew up in a loud family. My advice is to not only feel like no one is watching/listening to you (which is easy when you're by yourself and not facing your audience), but to remember to say to yourself "at least I did it!" It may sound silly, but if you're considering going into podcasting or vlogging or whatever, start out by doing this stuff alone, whether it's filming vlogs when no one else is home or hosting your first few BlogTalkRadio shows from inside of a closet until you feel comfortable to walk around the room you're in.
I remember one time last year, I was sitting at home one weekend and I get a restricted call – it ended up being Josh! We had a nearly hour long conversation about a lot of things, but mostly about detractors and how he was even still learning to deal with some of the things people say, but in the end, they don't matter. It meant a lot to me that he would do that and though I know the haters will never go away, there are more people who appreciate what I do for "DT", as well as other projects, and they know that I'm only human. I know that without doing this fan work, I would never have gotten to do the things I've done, meet the people I have or learned to be the person I am today, so you take the good with the bad.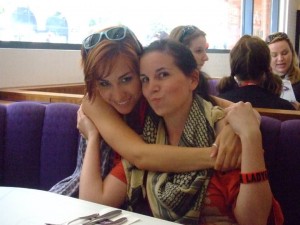 We tend to be a society very heavily influenced by pop culture. I have found role models in a lot of people in the public eye. I very rarely attach myself to anything to the point where I become a huge fan of someone, but in my life – Morgan Spurlock inspired me to want to be involved in documentary style filming, Blink182's music has resonated with me from middle school all the way past college graduation, Josh Gates taught me (personally and theoretically) to go after your dreams no matter what some people may say, Lady Gaga taught me to love my crazy personality, and Nicki Minaj taught me to blow a kiss to my haters because they're mad I'm doing something with my life. I think everything at this point in time is so wonderfully eccentric and nerdy – I honestly couldn't picture my life today without my fan work with "DT".
*
As you can see, Amanda dished out some great advice for those dealing with negativity because of what they do for a job or just for fun (vlogging, podcasting, etc.). I've been dealing with a lot of it myself via my MySpace gig. And at times it gets a little overwhelming. But with each day that goes by, I'm actually able to handle it better. I've definitely grown a thicker skin over the past few months, and what others say about me or to me has gotten easier to handle. I've learned that those that care about me and know me support me and love me no matter what I choose to do. And it's those people I turn to when I need advice or support.
If you're in a position where you do have to deal with naysayers or people that want to tear you down, I think it's important for you to remember that generally speaking people will say things to hurt you and knock you down because it's their way of building themselves up. Or they want company in their misery.
I know this not only from present experiences but from my past, as well. Though it was hard to understand back when I was a teenager, age has brought clarity, and I've learned that people say and do things when they're hurting. It doesn't excuse their behavior, but it does make it easier to understand.
I apologize for going off on a little tangent here, but I wanted to add in my two cents, as well, just in case there are others out there reading this who are struggling with these kinds of issues. You're not alone and there are plenty of us that can understand it. Be strong and believe in yourself.
As many of my close friends know, I'm a bit of a Destination Truth/Josh Gates fanatic. Not to the point where I obsess over him, but enough so that I read whatever I can on JG and the show, as well as blog about both over at the Superficial Gallery.
Yes, when I'm writing at SG, I'm a bit more sarcastic, and I sometimes objectify Josh a little too much, but it's all in good fun because at the end of the day, I truly admire what he does. I firmly believe he has set a really high standard for shows like Destination Truth, and I look forward to watching many more seasons of the show. (You hear that Syfy? RENEW RENEW RENEW!)
I would love to say that I'm as adventurous as he is, but lets face it, if I had to travel to some of the locations he has or experience some of the things he does, I'd probably be paranoid I was going to die. (Seriously, I'm convinced if I ever had to move to California, that would be when the BIG earthquake would happen, and I'd up kissing my butt goodbye.)
In my jaunts across the Net, looking for DT/JG news, I came across a fan page, Singularity: A Josh Gates Fan Page run by DT Fan Ambassador Amanda. Not only does she post related news, she also interacts with Josh and others on a regular basis, which has given her a really great insight into the show and the entire crew. She seems like really a nice person who is passionate about what she does. I admire her, and it's nice to meet someone else besides Jenny who loves the show as much as I do.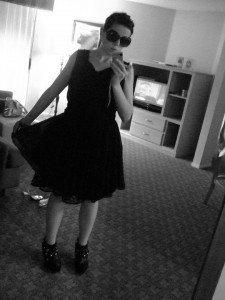 The other day I finally decided to contact Amanda after playing with the idea for awhile. I mentioned interviewing her for my Reality TV Curator gig at MySpace and she jumped at the opportunity. The answers she provided to the questions I sent her are filled with awesomeness. They are so great and detailed that I actually have to split it into two posts. (She was also very gracious enough to provide me with some candid photos, some of her by herself as well as with a couple faces you may recognize.)
This is part one of my Amanda interview. Please read it, comment at the bottom and then on head over to one of her DT/JG pages and say hi. I know she'd love to hear from you.
Q: Many Destination Truth fans know who are, but there are some that don't, so would you please tell everyone a little bit about you and how your Destination Truth/Josh Gates fan pages came about?
A: My name is Amanda and I started a series of fan pages, as well as corresponding media sites, to promote Syfy's series "Destination Truth" and the host Josh Gates. I first knew of Josh from a reality show he did in the early 2000's called "Beg Borrow & Deal" and didn't hear about him again a while. Then I started to get more into the paranormal as I got a little older, which naturally involved becoming a SciFi (now Syfy) fan.
While watching "Ghost Hunters" one night in college, the episode I was watching ended and I guess I was folding laundry or something because I didn't change the channel. From the TV, I heard a very familiar voice and realized it was a much skinnier Josh from "BBD" on a new show! I was then hooked on "DT" from the first season, but it didn't take me until towards the end of Season 2.5 when I realized I wanted to make a fan site. No one else had made any (checked first because I don't like stepping on people's toes), I needed more website/social media experience and I wanted to show my appreciation for this show and it's host. And now, almost three years later, this is where it's gotten to. It's pretty gratifying, most of the time, but definitely cool.
Q: Can you tell us a little bit about the first time you met Josh?
A: Well, other than interacting prior online, he had emailed me one day towards the end of June '09, or the start of July '09 I think, to tell me he was taking part in Comic Con and also the relaunch of the Syfy network in NYC at Imagination Park (a set up they did promoting the channel upgrade at Rockefeller Center). I knew I couldn't make it to Comic Con, but I had some family business I needed to take care of in NYC that summer, so I wrapped a trip around this event, did what needed to be done and went.
I couldn't sleep the night before due to a number of factors, but it was because I was wicked excited, for the most part. I got up very early and headed down to Rockefeller. I got there earlier than necessary, but I had a press pass with access to the set up and it was nice to walk around and observe (took video of it for my YouTube Channel). I was talking to some crew people for NBC and then all of the sudden, I saw people outside of the little barriers set up heading over to a building exit and I saw Josh! I filmed him doing his intro, and press interviews, and then I was introduced.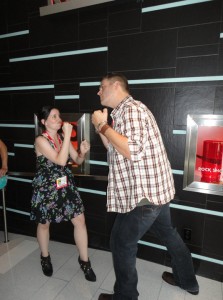 My first time meeting him, I was a little nervous but after a while, he put me totally at ease, was very nice and seemed really flattered a fan had gone out of their way to meet him and promote his show. That experience was great, I got to meet awesome people from the channel and it opened the doors for me to do other things related to Syfy such as the "Ghost Hunters" Alcatraz live audience special and getting to attend a press room for "Warehouse 13" and "Eureka" at San Diego Comic Con.
Q: I'm sure you've answered this before but for those who aren't familiar with your site, could you please tell us what's your favorite Destination Truth episode and why?
A: That's like picking your favorite child, if I had one! Boy, I can't tell you one favorite episode, but my favorite cases are Nan Madol (Season 4), Icelandic Elves (Season 2.5) and the Yeti episode where they find the iconic footprint (Season 2). It depends on what I'm in the mood to watch, really, because I've watched them all more than once, but Nan Madol sticks in my mind because I gave Josh a hard time about showing him vomiting on the show ever since he first revealed the news to me and after I saw it, I felt really bad. It also made me like him more because, I think for the reason other people like the episode, it shows that he too is human and can be taken down from time to time.
Q: If there was one thing you could change about Destination Truth, what would it be?
A: While everyone else would say they wish the crew would stay on cases longer, which isn't possible due to their budget and time spent on the road in general, I'd say it would be the amount of episodes they're given. They shoot months of amazing footage and I feel like there should be an hour episode for each case. That way, the show stays on air longer and, more importantly, there'd be more funny and candid travel moments, which is probably my favorite element of the show.
*
Stay tuned for the second part of this interview which will be posted tomorrow.
After a crazy-filled week of sick kiddos and a sick momma (me), of which I'll discuss more indepth in a later post, I'm back with a special treat for all of my readers.
My very good friend, author Jennifer Hudock was gracious enough to answer some questions that I sent her on her first full-length eBook, The Goblin Market. In the interview we also cover ePublishing and any advice she has for fellow writers considering the ePub route. (For those who don't know, ePublishing, or ePub, refers to electronic publishing.)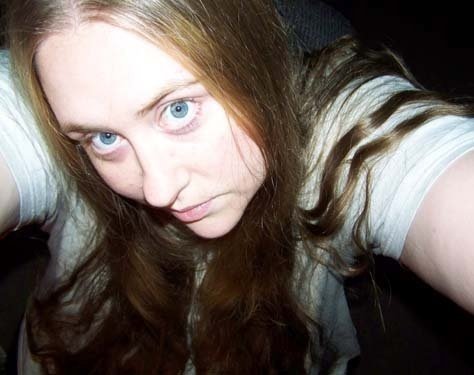 As always, I hope you enjoy this interview and will support Ms. Hudock's dream and purchase a copy of The Goblin Market.
Q: It's been awhile since your last interview here, so please take a moment to tell everyone what you've been up to since then?
J: Hi Nikki! I think the last time I was here we were talking about the Dark Journeys Short Story Collection. A lot's been up in the meantime. I put out two anthologies for charity: Farrago: The Michael Bekemeyer Project and From the Dark Side: A Charity Anthology. I also just released my first full-length eBook, The Goblin Market.
Q: Just last week you released your first full-length eBook novel The Goblin Market. Can you tell us about it? How it came to be? What inspired it?
J: I was inspired years ago by the Christina Rossetti poem of the same name. I started tossing around an idea that crossed The Goblin Market with Labyrinth, and as I kept writing the idea grew wings and morphed into something original. Here is the full description:
Beyond the Goblin Market lies the remains of a lost and broken kingdom divided by war. The war has been over for centuries, but the kingdoms still stand apart, overrun by a creeping goblin darkness known as the Darknjan Wald. It has been written that only one holds the power to destroy that darkness and reunite the kingdoms, but she has no memory of her former life.
Meredith Drexler must save her sister, Christina, from the wicked goblin king, Kothar, who has kidnapped the girl in order to convince Meredith to uphold an ancient commitment Meredith doesn't remember making. Sent Upland disguised as a human child, she has no recollection of her former faerie life, or her uncle's promised marriage betrothal to Kothar.
When she ventures back Underground in search of Christina, every step Meredith takes brings memories of her forgotten past back to the surface. As the pressures of her former life entangle with her quest to save her kidnapped sister, Meredith's predetermined fate is revealed. Will she embrace it, or walk away forever from a life she barely remembers as her own?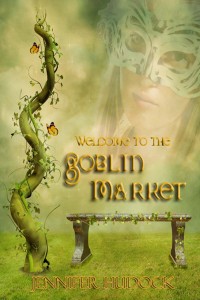 Q: What made you choose to go the eBook route?
J: I am a control freak. Self-publishing The Goblin Market gave me the opportunity to work hand in hand with my own editor, to choose my own cover art and it left marketing and promotion up to me as well. While the marketing and promotional aspect isn't always easy, I would have had to do a lot of that anyway even if I had gone through a traditional publisher.
Q: Would you still consider publishing it through a publishing house if given the opportunity?
J: It would depend on how well The Goblin Market was doing on its own. I know a lot of authors who are making far more than a traditional publishing house would ever dream of offering them for their work, so giving over their freedom doesn't seem beneficial. On the other hand, I think as writers there is still a certain stigma attached to the notion of seeing your book on the shelf at Barnes & Noble.
Q: What are the benefits of choosing ePub over traditional publishing?
J: As I said above, when you ePub yourself, all of the responsibility for producing quality work that readers will actually want to pay for falls into your hands. While that might seem like an overwhelming amount of work, you also have more say over some of the little details a publishing house might try to control. You also get higher royalties for your sales, which is a nice bonus, especially if you're selling as many eBooks as someone like Amanda Hocking.
Q: What advice do you have for others interested in ePub?
J: Take your time and hire an editor. An editor can help you get your work in the absolute best shape before you present it to the world. In a competitive industry, the poorly written sludge will eventually sink to the bottom of the pool.
Q: Now that you've released The Goblin Market, what's next? Do you have any other projects coming out in the near future?
J: I am working on the sequel to The Goblin Market right now. It's title Jack in the Green, and I'm about 1/3 of the way through the first draft. I also have a few other projects I am working on, but they're still in the very early stages of development so I'm not quite ready to share details on them yet.
Q: And though I've asked it before, please let everyone know where to go to find out more information about you?
J: You can visit me on The Inner Bean, my official website. You can also follow me on Twitter, where I spend far more time than I probably should.
Q: And where can everyone go to purchase a copy of The Goblin Market?
J: You can get a copy of The Goblin Market for just $2.99 on Amazon and Smashwords. (Side Note: Earlier today Ms. Hudock posted tweeted that she has dropped the price of The Goblin Market to $.99 at Smashwords in honor of the Super Bowl, so head on over and purchase yourself a copy.)
*If you're interested in having me interview you, please feel free to send me an email at nicole@nicoleireland.com. Thanks!
Achieving one's resolutions, goals, whatever you want to call them, can be daunting — scary. Sometimes that fear can be so power that we find it easier to feed ourselves excuses on why we can't accomplish something.  We trick ourselves into believing that things are impossible. But it doesn't have to be that way. We can do just about anything we set our minds on. We just have to believe in ourselves and work hard. We have to stand tall and push through all the negativity that surrounds in order to reach our highest potentials.
As you read this, you may still be trying to convince yourself that you can't follow your dreams. Well, guess what, I don't want to hear it. You CAN!! There are many people that are dealt hard hands at birth who still find a way to be all that they can be.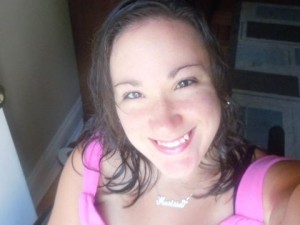 So, on that note, I'd like to introduce you to Marissa Meleske, a young woman I met several years ago — someone I call my friend. Marissa, like so many others, has a dream. She wants to help others and make a difference. Currently, she is working towards becoming a lifecoach because she cares about others and wants to help.
But what sets Marissa apart from other lifecoaches? Well, why don't I let her her tell you.
Q: Marissa,  tell all of us a little bit about you. What sets you apart from other people in your field?
A: I think what sets me apart from other people is the fact that I've started my business based on what I already know. I'm relatable. People that come to me can't really say I don't know what I'm talking about. Even with the other areas that I'm willing to life coach, I have first or second hand experience with it all. I don't want to just limit myself to the physically challenged. Experience is what it's all about.
Q: What life circumstances led you to the point you're at today?
A: I was born with Spina Bifida. Growing up, I was never treated any different, so I don't look at myself as any different. I don't ask for pity, and I'm not an invalid. Unfortunately, I meet too many people that don't have that outlook, and I'm hoping to change that. That's why I also life coach loved ones of the physically challenged because often times the reason that people grow up with negative outlooks on life is because of their loved ones. Not to say that their loved ones aren't great people, but if you're brought up coddled, neglected, felt sorry for or having everything done for you, you won't want to be as independent as you can be, and you won't think you have the capability to do it either.
I've also grown up around many people with addictions, and although I'm not a counselor or therapist, I would love to help addicts in recovery, once proper treatment is sought. I can help them set goals for themselves and become comfortable creating and living the clean and sober lifestyle that they need.
Q: What have been the biggest obstacles for you to overcome?
A: My biggest obstacles are getting around the closed mindedness of people and fighting for my rights as someone with a physical challenge. There are a lot of places that physically challenged people can't get into, and some places we can, but they aren't very safe. Some people just think if they stick you in a spot, you'll be happy just to be included and shouldn't complain. There are sometimes no ways around things like that, other than fighting for your rights as hard as you can, even to no avail. But you have to try.
Q: Where are you at in terms of helping others? Are you certified? Are you planning on becoming certified?
A: Right now I have a small but building clientele and I'm using this time of experience to become financially stable enough to get certified. I feel like without the certification, I'm doing an injustice to the coaching world and not giving the field the credit it is due, so getting certified is one of my goals for the near future.
Q: What do you think you can offer people? What do you hope to accomplish?
A: I think I offer people a look at the other side of things. That's why I also want to help the loved ones of people that are going through or have gone through hard times. They can't relate to it on a personal level, so they need help to understand.
Q: What type of services do you offer?
A: I offer phone sessions for $30 a session. I've gone through hard financial times myself, so I don't ever want to come across as a rip off and someone that people can't turn to simple because I charge more than they can afford. So I try to bare that in mind and not charge an arm and a leg. It's usually 1 to 2 hours per session, and the frequency varies depending on how often the client feels they need to be coached.
Q: Who are your inspirations?
A: I'm inspired by anyone who doesn't take no for an answer and doesn't let people stop them from achieving their goals and dreams. Growing up, I've been inspired by my family who always believed I could do anything.
I need to also mention that since I also life coach addicts after their treatment, I've definitely been inspired by my father who was an alcoholic, 27 years sober when he passed away in 2009 from Leukemia (CLL) and 4 years clean from gambling.
I've also been inspired by my 4th grade teacher, Miss Blake (still refer to her as that after all these years, LOL). Although she wasn't physically challenged, she did a lot for the physically challenged community. She's a prime example of how the rest of the world should look at the physically challenged…like we are no different than anyone else. She had so many friends in wheelchairs that would come into class and we even had a day of wheelchair basketball and a day where they brought in racing wheelchairs, and I got to ride around in one. Since Facebook has hit the internet, I've been fortunate enough to keep in contact with her, and I also even attended her wedding.
I'm also inspired by anyone who is willing to better their life. It takes a strong person to admit that how they're living their life isn't working, and an even stronger person to take positive steps toward fixing it.
Q: What other goals do you hope to accomplish in life?
A: Aside from expanding and promoting my business, 2 of my New Years Resolutions are to get my drivers license and to get my Life Coaching certification.
Q: Where do you see yourself in ten years?
A: In 10 years, I'd like to have Pathway To Peace Life Coaching, a booming business. I'd also like to get married and have children by then, too.
Q: What advice do you have for those who have dreams and goals in life? What is the best way to achieve them?
A: Never say "I can't" and never let anyone else tell you that you can't achieve something. Surround yourself with people that see your vision and are positive influences in helping you achieve it. "Be strong. Never give up. Just believe and it can happen."– cancer warrior Jenessa "Boey" Byers 5/20/99-12/28/07.
Q: How can people contact you?
A: They can go to my website http://thepathwaytopeace.com
*
Thank you, Marissa, for taking the time to do this interview and to share your goals and dreams with the world. Great things are in store for you, and I am blessed to call you a friend and inspiration.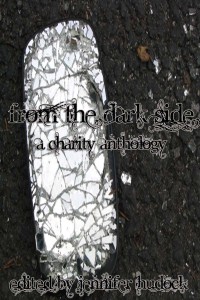 Today is a very exciting week for those of us involved in the From the Dark Side Anthology. We're all busily promoting it in many ways.
One way that I've chosen to do it is by interviewing my good friend Patrick Pillars, who, you may remember, guest blogged on this very site in May.
So, without further ado, here is my interview with Patrick Pillars.
Q: First, can you tell us a little about who Patrick Pillars is?
A: I was born in 1965 and being a part of that generation has shaded my writing as much as my life. I was a typical Michigan kid until I went to the University of Tennessee where I got an education in more then just English Lit.
I have been lucky to be married for 21 1/2 yrs and have 3 sons, the youngest being 4. I have dabbled in art, a rock band, and always writing. I have loved poetry since I was a wee lad and until the past couple years, few knew I was even writing poetry. Like most poets, I am also a frustrated short story writer and someday novelist. That is the condensed version.
Q: Can you tell the readers a little bit about Veil? What inspired it
A: Veil is my nemesis. Some poems just come right out, and I don't tinker at all with them. Some are more difficult and require some writing and tweaking. Veil was tough right out of the gate. I had a vision standing on a balcony in Traverse City, MI, looking out across the bay. With that came a scene of the vanishing woman type thing and the way I went. This poem has been floating around for awhile and I never really did much with it until the Anthology came along. Then the idea of mirrors and alternate, dream-like reality took over and I worked it for over a month. I think, much like the poem, that I never quite touch what I am looking for, and maybe that was the point. Poetry can be weird that way.
Q: How did you come to be involved in the anthology?
A: One day I was talking with Jennifer Hudock and I asked her if she ever thought about doing an anthology. She said yes, a little, what did I have in mind. So we chatted about some ideas and how to get folks who write in all kinds of genres and styles together to do an anthology, and we would do it for charity. I just kinda gave her an idea and she ran with it and did all the really hard work.
Q: What do you think is special about this anthology? What sets it apart from others?
A: I think there is a big difference between this type of combined effort and other anthology works. Most anthologies are genre specific with a theme and standard submission guidelines. For this book, the people involved are poets, podcasters, and short fiction writers from a wide variety of genres. This makes this collection unique. The response has been very good from folks willing to donate their creative effort to charity, this also makes this work special. I believe that there is something in there for everyone and for the cause of literacy makes this project fun and fulfilling.
Q: What's next for you?
A: I will have a story appearing in another Anthology this summer. I also have been submitting poetry and short stories here and there and hope to have a few more published this year. Still working on that novel too.
Q: Where can fans go to find out more about you?
A:
You can get a copy via Amazon or Smashwords this Friday, July 9th. You can catch updates here, from Nikki, or
my blog
, or from Jennifer Hudock's blog, as well. Cost is $4.99 and benefits literacy through the fine folks at
NaNoWriMo
and
The Office of Letters and Light Program
.
A big thanks to Pat Pillars for taking the time to do this interview. Now here's an exciting video for you to watch courtesy of
Jacqueline Roth
. Enjoy!
So, tonight I received a message on FB requesting my help. As some of you know by now, I'm the Lee DeWyze Examiner, which is great. I've met some truly nice people since starting this new topic.
One of the people that I've had the opportunity to get to know is Brian Friedopfer, a very good friend of Lee DeWyze. When we first started talking, I told him if he ever needed help with anything to just holler. Tonight he took me up on that offer.
Brian is trying to become the first MTV TJ, but in order to do that, he needs to be nominated, so right now we're encouraging people to vote for him.
I even wrote up an article that includes some questions I posed to Brian so those voting for him would have the chance to get to know him more. (An excerpt from the article can be found below.)
I would like to take a minute, though, and thank Brian for asking to me help out.  I truly enjoy helping others, and I want to make a difference and pay forward all the good deeds that have been done for me.
Over the past few months, I've received a tremendous amount of support and guidance from my fellow TCA members, like Jenny and Acadia. There's no words to describe how grateful I am for all the help they've done for me, so this was another way for me to thank them.
And Brian, seriously, it was fun working with you on this. I truly hope this works out and you get that fresh start that you need and want. You know I'm rooting for you.
Article excerpt:
Q: Why do you want to win?
A: I feel like I've already sort of stepped into a similar role, and this would give me a better foundation. It would definitely be a better opportunity to bring more to the fans, which is really what's important. I think I can bring a different perspective to the entertainment world. I'd watch me!
Q: What would winning mean to you?
A: It would mean a huge step forward for me!! Things haven't been so easy for me lately. I'm currently unemployed and have been looking for work for 4 months now, and it's really hard out there. The economy is in really bad shape. This could be a fresh start for me — a chance to show the world who I am!! I'm excited just thinking about it!
You can read the rest of the article here.