Mom,
I wanted to say Happy Birthday and I love you. And there's not a day that goes by that I don't thank whatever higher power is out there for allowing you to be born because without you there would be no me. And there would be no Mikala and Blake. And what kind of life would that be? Those two little people make  this world brighter.
I also want you to know that all I've accomplished in life thus far is because of you…and dad, but he'll get his own special message on his birthday.
You brought me into this world 29 years ago and showered me with love. You both raised me to be the best person possible. You taught me right from wrong. You taught me how to stand on my own two feet. You loved me and believed in me when I didn't always deserve it. You saw my potential for greatness long before I ever did. And you showed me the only one standing in the way of my dreams is me and my fear. You've shown me what hardwork and dedication can accomplish.
And for all of that, I thank you.
I could not have asked for a better mother and role model growing up, of that I am certain.
I hope the coming year brings a reprieve from all of the back problems you've been dealing with. I pray everyday that they get straigtened out so you can go back to the life you were living before because it breaks my heart to see you go through this. But at the same time, I know how incredibly lucky I am to have you because you are showing me just how strong a person can be when they have to. Your strength and resilience awes me, and I just hope that I can live up to the example you've set for me.
I love you, mom, and I hope you have a great birthday.
Love always,
Your infuriating mooch of a daughter.
No matter what day it is, I always have at least several different pieces of reading material that I'm making my way through.
My current list as follows: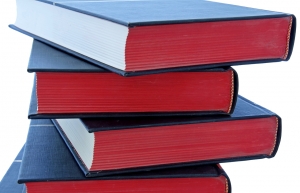 1- Jennifer Hudock's The Goblin Market
2- Linsly Donnelly's Happy Go Local
3- Amanda Hocking's Ascend (Part 3 of the Trylle Trilogy)
4- Jeff Lindsay's Darkly Dreaming Dexter
5- Penelope Fletcher's The Demon Girl
I've been asked plenty of times before how I can read so many books at once and not get confused. I don't have an answer for that because I don't know how I manage. I just do.
What makes this ability incredible to me is the fact that when I was in transitional first grade, a grade between kindergarten and first, I could barely read. I was FAR below where I was supposed to be. I was shy and had a hard time interacting with others, and as a result, my reading skills were subpar.
Thanks to the guidance and support that I received in remedial reading, I was able to hone my skills. I went from being below average, to reading at a third grade level in a matter of weeks. By the time I was in sixth grade, I was reading at a 12th grade level. It was nothing to see me reading William Shakespeare while other kids were out playing football and baseball. I was, as the saying goes, a bookworm.
It was like once I flipped that reading switch on, I couldn't turn it off. And it's been on ever since, much to the dismay of my wallet. Although, I have learned how to curb my spending habit when it comes to spending money on books. It wasn't easy.
My Pandigital Novel was a huge help in curbing my spending because I could download free books to read on it, as well as many that were $5 and under through Barnes & Noble and Smashwords. Unfortunately, a couple weeks ago I was reading a story on it and I started to doze off. My Novel slipped from my fingers and hit my nose, resulting in a crack across the upper portion of the screen, which made the touchscreen no longer work. Since my mom and dad didn't purchase insurance for it when they bought it for me, there's nothing I can do about it. To say I'm bummed would be an understatement because I have no idea how long it will be until I can get another. ;-(
So tell me what you're reading right now? I'm always looking for new suggestions.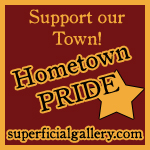 As some of my readers know, I ocassionally guest blog over at The Superficial Gallery, usually about my love for Destination Truth and Josh Gates.
Recently, Acadia and Vange, the sites kickass owners, started a new Hometown Pride Contest. Since I'm from Maine, my city of choice was Portland. I can't use Lebanon because, a: it's not a city, and b: it's pretty much a podunk town.
Anyway, if you're a fan of Portland, please hop on over to The Superficial Gallery to check out the newest update to the Portland page. And feel free to leave a comment on why you think Portland, Maine is great.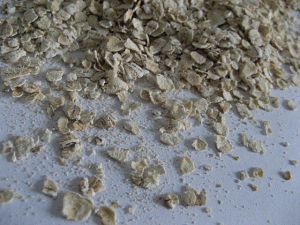 Like many moms, I often put myself on the back-burner and forget that my mental, physical and emotional well-being is as important as those of my family members.
About two months ago, after staring longingly at my tub in the master bath for the umpteenth time, and wishing I could take a good long soak in it, I decided that wasn't going to forget about me anymore.
Once I made the decision to focus a few moments of my day on "me time", I sat down and brainstormed some "me time" activities. The activity that topped my list was to take a bath once a week. This may seem like a stupid goal to some, but not to me. We've been in this house for 3 1/2 years and during that brainstorming session, I was able to count on one hand the number of times I actually took a leisurely soak in my huge bathtub, which is a shame. But it's my own fault. I continually told myself that I only had time for  a shower, nothing more.
I know it can be hard to find time for yourself when you're so focused on taking care of those you love. I know the feelings of guilt that echo through your mind as you focus on yourself. The thing is, us moms shouldn't feel that way. We are important too, and it's time we ALL show ourselves that mommies are special.
For tonight's "me time" I ground up some oatmeal to toss into my bath water since I suffer from extremely itchy skin during the winter. Once the tub was filled, I climbed in and let the hot water soothe my cares away. By the time 20 minutes had passed by, I felt revitalized and less itchy. Try it and see if you feel better too!
Here are some other "me time" activites that you may want to try:
Paint your fingernails and toenails. Choose a pretty, bright color that will lift your spirits.
Turn on some relaxing music or nature sounds and lay down on the couch and close your eyes, allowing yourself to drift away. My favorite choices are Native American music or a CD with sounds of thunderstorms and rain. Both are soothing to me.
Drink a glass of tea or hot apple cider while you take the time to read some of the magazines you've allowed to pile up on your counter.
Read a book for 15-30 minutes
Workout to your favorite routine
Treat yourself to a facial, either at home or at a spa
These are just a few ideas. There are many more. If you'd like to include your favorite ways to pamper yourself, please feel free to leave a comment below.
Before I close this post for the evening, I want to offer up one more piece of advice. If you're finding it difficult to find time for you, schedule your time in on the calender. Make a date with yourself. If you can fit in doctors appointments for others, family nights, etc., then you can pen yourself in too. Don't make excuses why you can't. JUST DO IT!!
*Photo courtesy of valike.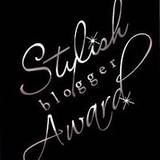 One of my fellow WPLHers, Crystal, from The Self-Employed Writer, so graciously awarded me and 14 others with the Stylish Blog Award yesterday, which was really, really sweet. It's nice to know she thinks my blog is worthy enough to be included alongside such other great reads.
I'm continuing the trend here at my blog by including a list of my 15 favorite blogs that YOU MUST check out. Some of these people are good friends of mine that I've known for quite some time. Others are people from WPLH who I consider to be my co-workers and people I can vent to when I'm frustrated about the direction my writing or goals are taking, among other things.
So here are the rules to getting this award.
1- Thank and Link back to the person who awarded you the award.
2- Share 7 things about yourself.
3- Award 15 other Bloggers.
4- Contact these Bloggers and tell them about the award.
7 Things About Me
I love to cook but hate the cleanup. Maid, please!
My favorite place to visit is the White Mountains in New Hampshire. The land in that area is beautiful. The air is crisp. And when I'm there, I feel like I'm home.
I'm currently working on my first ebook. I can't wait to see the end result.
I'm secretly, or not so secretly, crushing on Josh Gates of Destination Truth. (But that's okay because he's probably seen my blog posts over at The Superficial Gallery that say as much.)
I'm the oldest grandchild on both sides of my family.
I'm the Reality TV Curator for MySpace.
I'm a book junkie. And since I got my Pandigital Novel, I've become an ebook junkie.
Now onto my 15 blog choices for the Stylish Blog Award
Until tomorrow my friends, have a good one and happy reading!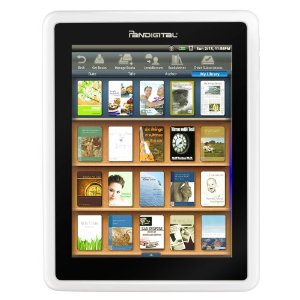 This past Christmas was one of the best I've had for several reasons.
The first reason is because of the FlyLady Holiday Control Journal. While I didn't follow it exactly, though I did try my best, what I did do made a huge difference in my overall experience this holiday season. For once, I felt relaxed, which was a definite change of pace. I have high hopes that next Christmas will be even better.
The second reason this was one of the best holidays to date was because of my children. My son is at an age (3), where he's full of enthusiasm and ready to go, go, go. His sister, though she is almost 9, still believes in Santa Clause and magic elves, which, to me, is fantastic. Kids are forced to grow up so quickly these days, so it's nice to see my daughter still filled with innocence. I know there's a good possibility that next year she won't believe, and that makes me sad. I want to keep her young and innocent forever. Because I knew that next year may not hold the same magic for her, I appreciated this year more.
The third reason I was so blessed this Christmas is because my mom and dad bought me a Pandigital Novel. I had mentioned in passing to my mom that I would like an eReader but that it would be awhile since there were other things we needed to take care of before I could splurge on something like that. Imagine my surprise when I opened one of the presents from my parents to find my very own eReader.
To top if all off, my brother gave me a Barnes & Noble gift certificate, which meant I was able to go hog wild and buy a bunch of books, as well as download free ones. For those that don't know me well, a bookstore, whether it be online or in person, is like a candystore to me. So many treats to choose from. Oh my! (Yes, I'm a book junkie.)
Aside from being able to read on my Novel, I also love that I can access my email, and Facebook, as well as the internet. In addition, if I'm so inclined, I can even do my TQA work on it.
For the most part, my Novel has worked well. There have been issues, though, when updating My Library. After the first two updates, I started receiving the message "Sorry, something wrong has happened". Nice, huh? Does that message bug anyone else as much as it does me? It doesn't sound like the most professional of messages. But what do I know?
The problem that occurs  following that message is that I can't see any of the covers to the books/short stories that I've downloaded. It's just the title, which is a bit of a pain and definitely not pleasing to the eye. Sure, I could restore my Novel to its factory settings, but then I'd have to redownload everything. And well, I'm too damn lazy to. Maybe I will at some point, though. Just not today.
Another minor inconvenience that I've  experienced is the speed that the pages turn. Occasionally, the pages are a bit sluggish and take several swipes of the finger or stylus before they'll advance to the next page. But that's a small issue that I can live with. It certainly doesn't deter me from using it.
Other than those issues, I really like my Novel. And I can't wait to read more on it. If you have any suggestions for books to download, please feel free to leave me a comment. I'm pretty eclectic when it comes to my taste in books, so I'm open to any suggestions that you may have.
If you are looking for books suggestions, stay tuned. I will FINALLY be adding my GoodReads widget soon so you can peruse the books that I recommend.
Also, make sure to stop back here within the next couple of days to read a review of two short stories that I read the other day on my handy dandy Novel.
Newsflash: OUR ECONOMY SUCKS! But you probably already knew that. Last night, I found out firsthand how much it truly blows.
This month started out fantastic but it went to hell real quick like. And while I could easily bitch about the unexpected turn of events that last night delivered to me, I'm not going to. Sure, it sucked to lose a job that I really liked, but I at least still have something to fall back on. It's not a lot, but it's more than some people have, so I'm counting my blessings. Unfortunately, my buddy James Melzer, along with others, was not so lucky.
When I was told the news last night I was upset, but my thoughts instantly turned to James and his fiance Jenny, who is one of my best friends. See, these two want to get married, but it's not as simple for them as it is for most of us. Jenny is from the U.S. while James is from Canada, which means he has to jump through hoops in order to marry the woman he loves.
Due to last night's unexpected turn of events, it looks like their dream of marrying may have to be pushed back.  I love these two to pieces. They've made me laugh when I've felt like crying. They've accepted me the way I am and have not asked me to change, so I can't sit idly by and allow them to go through this without some help from me.  I know money is tight for many of us, so any way that you can help would be appreciated.
If you are interested, there are several ways that you can help them out. Please check both of their sites, jamesmelzer.net and jennybeans.net for more info.
Thanks!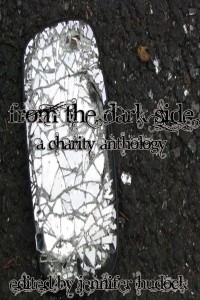 Happy Saturday!
Yesterday was a big day for those of us involved in the From the Dark Side Anthology. Why? Because it was the official release day.
Prior to yesterday, Ms. Jenny sent each of us a copy of the anthology. I haven't quite finished it yet, but I can tell you this, it's full of awesomeness. None of the stories or poems are the same, and that's what makes this anthology great.
As of last night, we had sold 29 copies. After Smashwords took their cut, we ended up with $104.34 that will be donated to The Office of Letters and Light.  Our goal is to hit 100 by the end of the day tomorrow. Yes, it's a high goal, but I think we can do it.
If you haven't purchased a copy of the Anthology yet, please do. The cost is $4.99. The links for purchase are below:
To those of you who have purchased a copy, thank you very much. Your generosity means the world to those of us involved in this project. If you know of anyone that would enjoy reading this collection, please direct them to the links above.
Thanks and have a great day!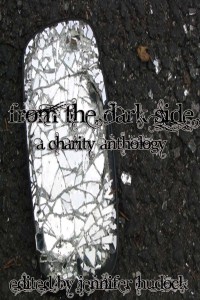 As many of you know by now, Friday is the release date of the From the Dark Side Anthology. And I have to say, I'm VERY excited. This is the first time I've had a short story published, so it's a big deal for me. How lucky am I to be included in a group of such amazingly talented people? (I've actually been battling a "I'm not worthy" feeling.)
So, if you were wondering what cool peeps are included in the anthology, here you go:
If you would like more information on the From the Dark Side Anthology, you can visit Jennifer Hudock's site or you can read the press release below:
From the Dark Side: A Charity Anthology
In March 2010, a group of creative types got together in search of ways to showcase their work. There were talks of collaboration which evolved into the From the Dark Side Anthology. Because there were so many people involved in the project, an equal distribution of earnings seemed silly, and so those who gave birth to the idea decided to ask contributors to donate their work.
A worthwhile cause creative-types could stand behind was not hard to find. We turned our attention to the Letters and Light Organization, a non-profit charity that promotes youth creativity.
Since most creative people have a special memory of someone who encouraged and supported them, nurtured their gift and inspired them to pursue their dreams, it seemed like an obvious choice to donate all the proceeds earned from this charity endeavor to The Letters and Light Organization.
Details: Will go on sale electronically July 9, 2010 on Amazon and Smashwords for $4.99 per copy.
Readers do NOT need an eReader in order to download and read the anthology. Amazon offers a download of their Kindle software for PCs and Macs, as well as the iPhone and iTouch. Smashwords has a wide variety of downloadable mediums, from direct browser html and PDF to eReader and Kindle, just to name a few.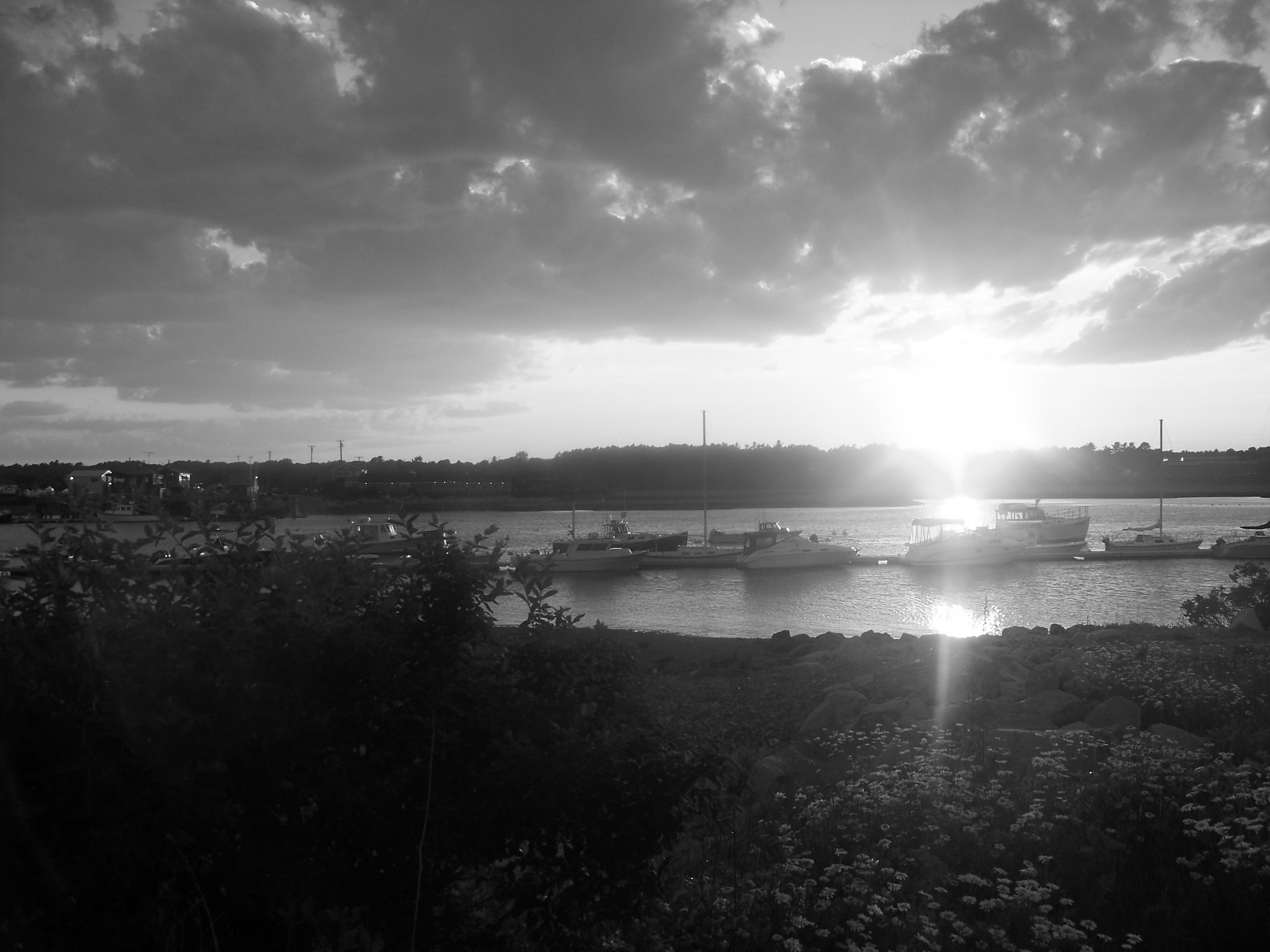 Today, when I woke up, I was greeted by quite a few birthday wishes. It was a nice way to wake up and begin the day. As I've thanked those who have wished me a great birthday, I've had time to reflect back on the past year.
As those closest to me know, it hasn't been easy year. In fact, suffice it to say, it's been one of the toughest. I spent the first six months of my 27th year with very limited use of my left hand. It was a very frustrating time for me.
Last Christmas, though, I was the lucky recipient of a miracle, of sorts, by way of my parents Wii. (Don't ask.)
My injury was just one problem I dealt with this year. While I won't post info on my other trials, I can say that there have been days that I've wanted to stay in bed, pull the covers over my head and cry. It hasn't gotten easier to handle, though, in recent months.
It was back in March, or thereabouts, that I started writing again following my hiatus due to my hand injury. It was slow going, at first, but what really got me motivated was The Creative Alliance, created by author James Melzer.
TCA has given me so much over the past few months. I'm surrounded by a group of insanely talented people who accept me just the way I am. They provide me with support and laughs when I need it.
Because of their support and love, I want to take the time today to thank those who made the second half of this year better than the first.
Jenny, you have been such an amazing friend to me over the past couple of years. You've believed in me and helped me to grow. You've been a shoulder when I needed one. So thank you for that and thank you for allowing me to be a part of such an amazing anthology.
James, thank you for starting TCA. Without it, I wouldn't have accomplished what I have the past few months.
Acadia, I know it cramps your style and makes you look less tough, but thank you for believing in me and for nagging me about this site. I've made myself accessible to a lot more people because of you. I owe you one.
Pat, thanks for being a great friend and allowing me to guest blog on your site. It was a blast, and we must do it again.
Edit: yesterday, I forgot to include the most important person at The Superificial Gallery — Vange. (We just allow Acadia to think he is.)
So Vange, thank you for reminding me every week to floss my teeth. 🙂 I'd be lost without you.
And as a whole, I must thank Jenny, Leslie, Jackie, Mary Lou and Annie for your time, friendship and support of Second Chances. I truly appreciate it.
Before I forget, as cheesy as it sounds, thank you, Lee, for your Slumberland album. Without it, I would never have figured out my lead character's name.
As always, I must also thank my mom, dad and brother for their support. They've seen me at my worst and yet, they still love me. I love you guys!
OH! One more thing, to commemorate today, here's a look at the cover for Second Chances, which, as most of you know, is part of the From the Dark Side Anthology. Enjoy!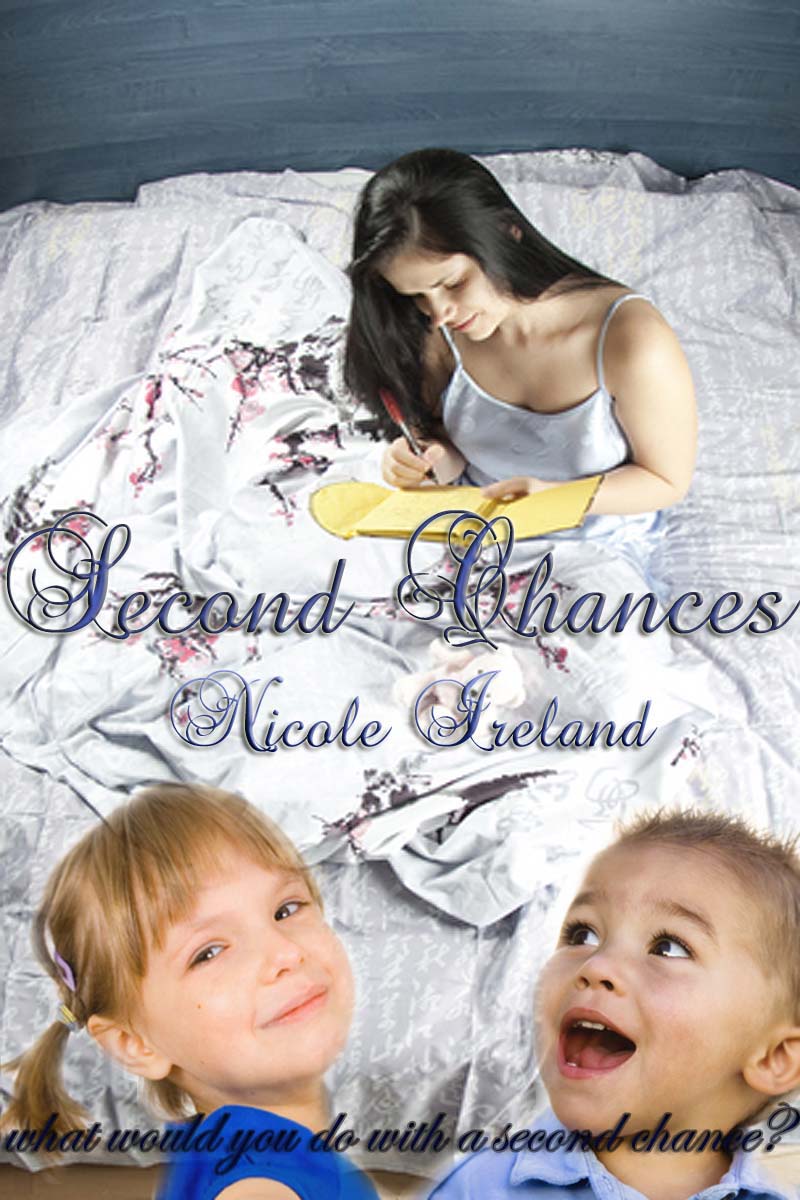 Thanks to Jennifer Hudock for creating this beautiful cover.