I have been missing in action for most of the past year. In fact, I looked back and I've written a total of two blog posts over the last 365 days. That's sad. I used to post on here a lot, but life got in the way, as it so often does. I've been struggling a lot, but I need to get back to what's important to me, my writing and helping others. So to kick off my return, I am helping an indie author friend of mine, Ms. Erin Danzer, show off the cover of her debut novel Into the Spiral, which will be available for purchase on Black Friday, but possibly as early as Tuesday or Wednesday, so make sure to check out her official site for more information.
So please feast your eyes upon the cover. And make sure you keep scrolling to find out more about Erin and her book. She's got a ton of ambition and I'm inspired by all she accomplishes each day. It's not small feat when you're also working and taking care of children. But Erin does an amazing job at it all.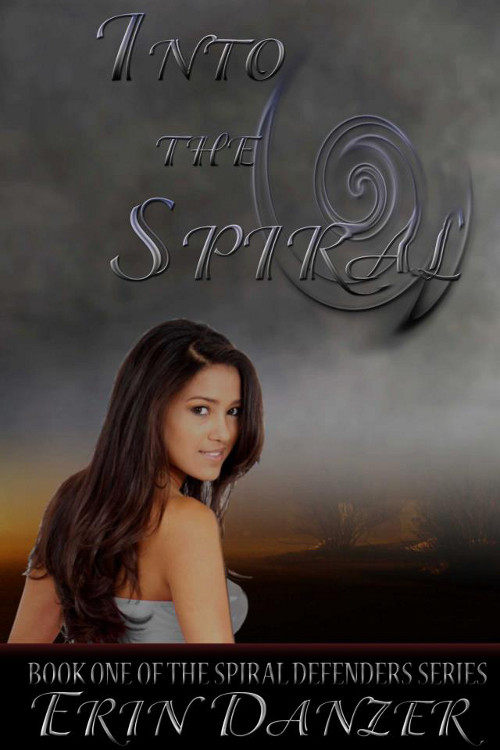 Book Blurb:
Fifteen-year-old Veronica "Ronnie" Lambert wants to get out from under her older brother's shadow. When Ronnie gets a tattoo and then is struck by lightning, she suddenly finds herself able to see and hear things in shadows that don't appear to others. Then Ronnie meets Gavin Clearwater, the hot new guy in all of her classes and finds out he can see and hear the same things she can.
Gavin tells her about the Spiral Defenders, a group of warriors that travels through space and time to defend the planets of the Spiral. After meeting the Commander of the Spiral Defenders and realizing his intentions might not be pure, Ronnie struggles between following her destiny to become a Spiral Defender and trying to regain the life she had before being struck by lightning.
About the Author
Erin Danzer wrote her first book at 10-years-old for a Young Authors competition, where she was awarded an Honorable Mention and discovered a passion for the written word. She's written several novels and short stories since that spark ignited. She writes a monthly short story serial, The Cassandra Serafin Chronicles, posting alternately on her blog and in Literary Lunes bi-monthly online magazine. Into the Spiral is Erin's debut novel. Erin resides in Wisconsin with her husband, two children, and their cat.
Twitter: @erindanzer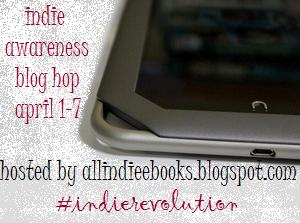 If this is your first time visiting my humble abode, welcome. If you're a returning reader,  I apologize for the lack of updates since the end of October. There has been a lot going on in my personal life and I've been really busy, but that story can wait for another time. Back to the reason you're reading this post.
As you can see, I am participating in the Indie Blog Hop because I believe that Indie authors need to be heard. We are just as worthy of recognition and success as those authors who are published by one of the Big Six. The Big Six being the six major publishing houses that most of us yearn to sign with at some point in our writing careers.
If you're an indie author, the success of the #indierevolution should be important to you because this is your livelihood at stake.
As a thank you for stopping by my site, I am giving away a copy of A Second Chance and a copy of Sacrifice, two stories written by yours truly. To win, leave a comment below, with your email address, and two winners will be chosen at random.
April is Indie Awareness Month. To find out more about the Indie Revolution Movement, please stop by the AllIndieEbooks website.
Thanks again for stopping by.
It's been several weeks since I posted on here, so I figured this morning was a good time to rectify that.
As the title suggests, this month has been CRAZY. But not in a bad way. Sure, there have been moments that have made me want to pull my hair out, but for the most part, it's been a fantastic month.
First, I set a goal back in January to lose some weight. I wanted 2011 to be a time of change for me, so I figured that was a great goal. I actually met my first weight loss goal a couple weeks ago. And I am beyond thrilled. I still want to lose some more. I actually have a wedding to attend in November, and I want to be able to wear a dress I feel good in and that makes me feel pretty. I don't get a lot of opportunities to dress up, so I'm looking forward to a girly day where I get my hair, makeup and nails done. And a spray tan because by that time I will be my normal albino self. (Seriously, I'm very pale, so I'll need some help in the color department.)
Back to the topic at hand…this crazy month.
So what else was crazy?
Well, even though the month isn't quite over, I can say that I've had the best month sales-wise that I've ever had. I thought maybe I'd hit 500. But guess what? I waved psychotically as I drove right past it. And now here I sit, on the cusp of 1,500 sales for the month. Yes…1500! I'm like a kid all hopped on Pixie Sticks and Coke right now. I keep pinching myself because those numbers can't be right. Right? But oh, they are.
After seeing this month's amazing numbers, I've been contemplating what to make next month's goal. I'm leaning towards 2,500. Yep, that's a gain of 1,000, but you know what? I think I can do it. There's nothing like a good challenge to fire me up, so bring it August. You're going down.
Okay, I've rambled enough. It's time for me to get working and writing. Yes, I've been writing…A LOT! But it's been great. My creative juices have been flowing continuously and I don't see it stopping anytime soon. So I'm going to keep listening to my muse, and clicking away on my keyboard.
Have a great weekend. Stay safe. And to all you writers out there…HAPPY WRITING!
I hope you all are having a wonderful 4th of July holiday!
The past four days for me have been quite busy. I've been all over the place. I even celebrated my 29th birthday on Saturday. I can't believe next year I'll be 30. My dad actually took great pleasure in giving me crap about that fact yesterday morning. What a jerk! I will get him back. Mark my words.
Anywho, earlier this evening I declared on Twitter that I would finish the short story I've been working on called Another Day With You. AND I DID IT! *pats self on back*
I actually did a read through and made some changes, as well, before sending it off to my beta readers for their thoughts. I want to make sure I accomplished what I set out to with this story which began as a little kernel of inspiration a couple of years ago.
One of the changes I made was the name. Instead of Another Day With You, the story is going to be called The Gift. That name came to me this evening while showering, and it felt right, so I'm going with it.
I'm not sure what the timeline is yet for publication. It's going to depend on any suggestions my readers make, as well as my editor. And I'm sure they'll have some. They always do, which is why I love them. That being said, I would like to publish by the end of July, at the latest. Hopefully everything goes according to plan. Knock on wood.
Take care everyone, and I will be back with another update very soon.
– Nikki
You all have heard me talk about my children before. It's safe to say I'm one proud momma. My kids mean everything to me, and I take great pride in their accomplishments.
One thing that makes me extremely happy is that my daughter is as creative as me, if not more so. She can draw extremely well, and I've been told if it keeps up she will find herself in Art Excel one day. In addition, she's also quite the storyteller and has been for years, since she was two, in fact. I have many cherished memories inside of my head of various stories she's made up. I'll never forget them.
Yesterday I was going through some of her school papers from this past school year and came across an assignment of hers that had me roaring with laughter. And you're about to see why because I've taken the time to type it up exactly as she has it written.
The assignment was to write a Cinderella story. Beyond that, what it included was entirely up to each child. My Mini Me definitely used her creative muscle.
Enjoy!
*
One day long ago there lived a piece of Mozzarella Cheese and 4 mean sisters. The sisters were pieces of Blue Cheese and it made them smell bad. On hot days they melted drops of blue cheese and they made Mozzarella Cheese clean up their melted blue cheese drops.
One day in the summer there was a dance at their school. So Mozzarella's sisters asked their mother if they could could and they couldn't. They got told if they did go they had to do all the dishes.
At 9:00 they snuck out to go. The Mozzarella Cheese got dressed to go when her sisters left to the dance.
At the dance the Mozzarella Cheese met a Marshmallow Prince and at 12:45 the Mozzarella Cheese was eating a golden cracker that the Marshmallow Prince gave her. Then she realized it was 12:45 and her and her mean sisters ran home because their mother would go in their room to check on them.
On the way Mozzarella dropped the golden cracker. The Marshmallow Prince found the golden cracker and left to see whose spit was the same. He found the Mozzarella Cheese and her spit was the same so they got married and lived happily ever after….as usual.
– By Mikala Ireland
I'm having one of those mornings where I'm filled with indecision — where I'm questioning whether or not I have the talent to do my fantasy novel justice. I wonder if I'm capable of creating a world that's believable and one that others will fall in love with — one that others can immerse themselves in.
When I look at the worlds that authors like Jennifer Hudock, James Melzer, Allie Burke, Nick Denmon and Will Entrekin created in their stories, I can't help but think, Can I write a story like these, one that is filled with detail and that captures the world inside my head? Do I have the talent a story like the one I'm writing needs? And I just don't know. And that scares me.
For me, it's easier to write a short story. I truly am proud of the two I've published. But novels are not the same. I've completed two over the years: The Obsession and Without Wings. To say my earlier attempts were less than stellar would be an understatement. I think The Obsession has the chance to be great, but it needs a lot of work, so I don't know if I'll ever rework it. Maybe one day.
So I guess the only thing I can do for now is to keep writing and hoping that the end result is what I want it to be. If you'd like to read the beginning of my fantasy novel, you can find it here. It's in the very early stages, so very little has been done to it. Its edges are rough and definitely need some work, so please keep that in mind when reading it.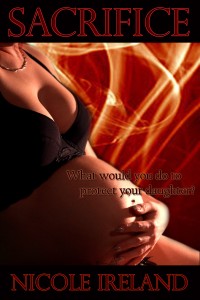 Yes, that's right. Sacrifice is now up at Smashwords and Amazon. I know, I know! I said it would be available Tuesday. SURPRISE! I honestly didn't think it would be up this fast, but it is. So yay!
The last time I uploaded a story it took a good day and a half for it to show up, I think. Not this time, though, which is good. It means that Sacrifice is available to all of you that much sooner.
I do have to give special thanks, again, to Jennifer Melzer, Heather Faville and Nicholas Denmon for their insight over the past few weeks. It's helped me a great deal.
In Other News:
I was the special guest on Podcaturday yesterday morning.
For those not familiar with Podcaturday, it's the weekly roundtable discussion between James and Jennifer Melzer and Acadia from Superficial Gallery.
While I still laughed a lot, and it's hard not to with these three, I did talk more than the previous time I was on there. I figure by this time next year, I should be able to outtalk them all. Okay, maybe not. But close. Those three are professionals when it comes to "shootin' the shit", especially Acadia. He NEVER shuts up.
What makes yesterday's Podcaturday extra special is the fact that I WASN'T nervous AT ALL. For those who don't know me well, situations like Podcaturday or public speaking usually make me very nervous to the point of  breaking out in hives. I've been working on it, though, and have been pushing myself to step outside my comfort zone and try new things. I don't want to look back on my life and regret one moment of it, so I'm trying to experience as many new things as possible. I'm trying to challenge myself. Who knows what I'll try next.
So what did we talk about yesterday? A lot: Game of Thrones, The Killing, cryptozoology, Stupid Ned Stark, Jenny's accident, James' book sales, my book launch, and Wet Hot American Summer, which I watched last night because Acadia was bitching again that we never do what he asks. And to be honest, it wasn't nearly as bad as I expected it to be. In fact, there were several moments where I laughed out loud. Plus, Bradley Cooper was in it, and who doesn't love him?
That's about it in terms of updates. I will be posting some interviews and special guest blog posts over the next few days. I meant to last week, but I never got the chance. I had to cover for my mom at work, which meant physically going to work instead of my normal routine of rolling out of bed and plopping down in a chair. I had to juggle four different jobs while trying to get Sacrifice ready for all of you. Plus, when you add in the mommy factor, it made it one CRAZY week. I honestly need a vacation now.
I hope the rest of your Sunday is fantastic. I'm off now to take my Mini Me to her first fishing tournament. Here's hoping she catches the biggest bass.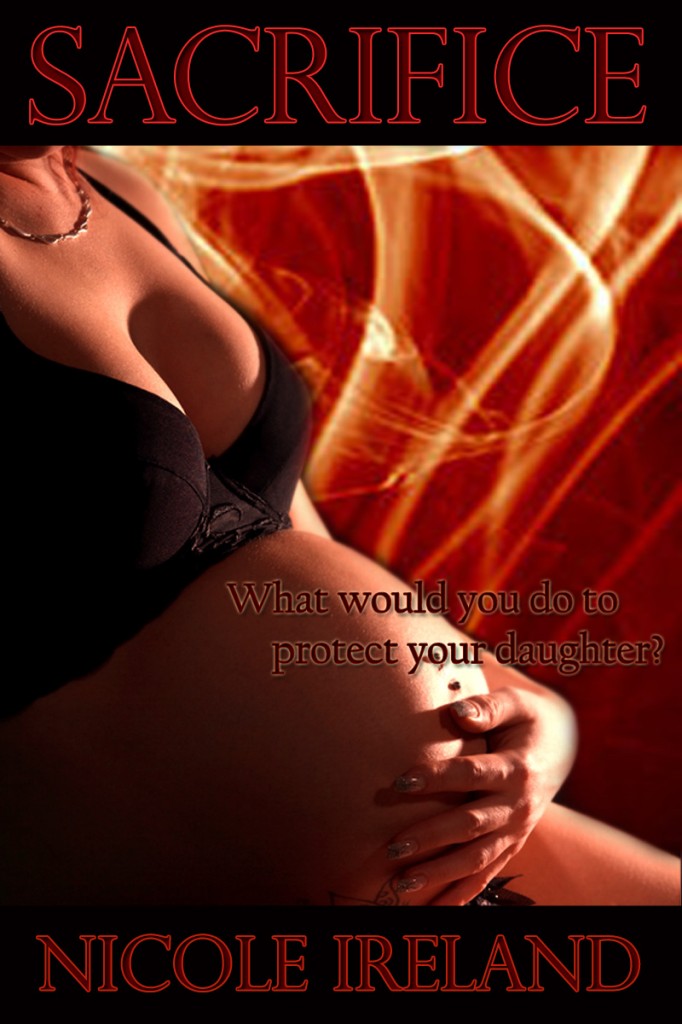 Since releasing A Second Chance a couple of weeks back, I've been one busy lady. I've been promoting A Second Chance on Twitter and Facebook. I've also made several appearances on fellow author's websites.
In addition to all the promotion, I've also been working on a short story called Sacrifice. I originally began writing in at the end of last May.It's been a long journey. It's very different from A Second Chance, which may disappoint some people. And I'm ready for that. As an author, I think it's my duty to challenge myself at every turn, and I did with this story. And I'm proud of how it's turned out. I can't wait to see what all of you think.
As for when it will be available, I plan on releasing Sacrifice very soon, hopefully within the next two weeks. *fingers crossed*
Until then, here's a look at the final cover. Enjoy!
Good morning, everyone!
It's a beautiful day here in southern Maine. The sun is shining. The birds are chirping. And I'm outside writing. I couldn't ask for a more perfect day. (Well, the day will officially be perfect this evening when I'm devouring grilled ribs and chicken wings. YUM!)
Anyway, I wanted to share something special with all of you.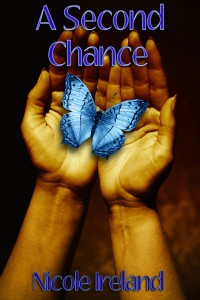 Over the past couple of days, I've been in an internal debate with myself over whether or not to share the cover for A Second Chance with all of you before the story is published. Half of me wanted to surprise everyone with it; the other half was so pleased and excited that it didn't want to wait. I was able to hold off the little kid in me for a few days, but unfortunately, or fortunately, depending on how you look at it, my inner child has won out. So here it, the cover for A Second Chance.
The original cover featured the name Second Chances, but with the name change and new scene additions, the story evolved into something new and beautiful. And as a result, I needed to have a new cover designed. I'm very pleased with how it came out since I feel it truly captures a very special moment in A Second Chance.
Before I close, I must give a special thanks to Jenny for creating the cover art for me.
Jenny, thank you SO much for taking the time to do this. You've been an amazing friend throughout this journey, and I'm truly grateful for all the help you've provided. I wouldn't have reached the point I'm at now without your help and support, so thank you.
Finally, if all goes well this week, I will be posting an excerpt from A Second Chance, so please keep an eye out for it.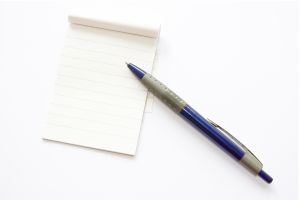 Good morning, faithful readers. It's been a little over two weeks since my last update on A Second Chance. In my previous post, I mentioned that I wanted to get my word count for A Second Chance up to 11,000. Well, guess what? I did it! In fact, I surpassed that amount…by a lot. My final word count ended up being 14,577 words. Honestly, I'm not sure how I made it to that point. I didn't think I'd be able to, but I did it. And I'm THRILLED! (And proud.)
Since Tuesdays of last week, I've sent A Second Chance out to three readers and my editor. My first reader sent me an email yesterday, telling me this:
Nikki,
I just finished and what can I say? I LOOOVE what you did with the story! I love all of the detail you have added. It made me feel as if I were right there and feeling her pain. I also love the twist of her going to heaven to talk things out. That was great! I love that you could FEEL the connection and the love! You must be so proud of yourself! That was a pleasure and an honor to read!! Thank you for allowing me to read it!
(I'm truly glad that my reader was able to feel a connection with the story. That was my goal.)

As for my editor, I can't wait to see what she thinks about the changes I've made. I followed all of the advice she gave me, and I added in some new ideas of my own. Hopefully they meshed well together. If not, she'll tell me, and I'll do what I have to make sure the story works. I won't publish it until it does.
So what comes next, you ask? Well, once my editor is done doing her thing, I'll make any needed changes. From there, her hubby will help me with the formatting needed for publication. But that's not all. I also need to have a cover made for it. After that, it should be ready to publish. *crosses fingers*
Until next time, happy reading.
Guest Blogging Opportunities:
If you're interested in guest blogging here  at The Evolution of Nikki, please feel free to contact me at nicole@nicoleireland.com. I'm open to any suggestions you may have.