'True Blood' DVD Giveaway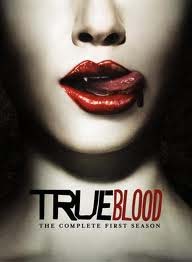 Recently I began writing for PopArmy.com, an entertainment site owned by my friends, authors Jennifer Hudock and James Melzer
I've known for quite some time that these two are chuck full of great ideas, so it came as no surprise to me when they decided to launch a True Blood DVD Giveaway. Yep, that's right. You could be the lucky winner of a copy of True Blood season one or True Blood season two. So, if you're cringing at the thought of not getting your weekly True Blood and sexy Alexander Skarsgård fix, here's your chance to feed your bloodsucking habit until season four begins.
To win, you have to follow the guidelines below, including commenting on this post and then commenting on the official post at PopArmy.com to inform them that you stopped by my site and left some comment love.
Any questions that you have can be posted over at the official True Blood DVD Giveaway page.
Per the official site:
Additional entries can be earned if you:
Follow PopArmy on Twitter and leave a comment letting us know you followed.
Retweet the giveaway and leave a comment with the tweet url.
Like PopArmy on Facebook and leave a comment letting us know you "liked" us.
Send the giveaway out to your Facebook followers and comment to let us know you shared it.
Blog about the giveaway on your site or blog and comment with the url so we can check out your site.
Visit our giveaway sponsors websites and leave a comment on a post there. Comment here letting us know which posts you commented on so we can verify it.  Sponsors: Paddy's Wanderings, Chandra, Superficial Gallery, Doubleshot Reviews, Just Nikki and Tony Faville.
That's twelve separate ways to enter, so increase your chances and do them all!
8 Responses to 'True Blood' DVD Giveaway