Up until the other day I didn't realize readers could ask for a refund on eBooks they've purchased. I was quite surprised when I saw others mentioning it on the Kindle Boards. I then felt a sick sense of dread.
"Your day is coming," my internal editor maliciously whispered in my ear.
I then told her to shut up. I wanted to believe when it happened to me, I would handle it well. HA! Yeah, that didn't happen.
Today started out wonderfully. I managed to accomplish a lot, as well as spend some time with my brother, which is rare. When I got home I checked my stats on Amazon and found that another copy of A Second Chance had been purchased. YAY!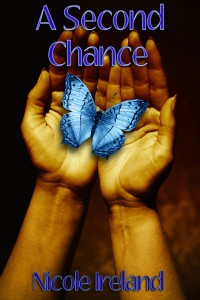 Then my eyes moved to the right and I saw Units Refunded – 1. And my head imploded. Well, not really. But it felt like it was going to. I felt like my entire body was about to collapse in on its self. My self-confidence was crushed.
And of course my bitchy ass internal editor couldn't contain herself. She gleefully jumped up and started in on me because, you know, kicking someone while they're down is just too much fun to pass up.
Her choice of words:
"You suck!"
"Give up while you're ahead."
"Keep your day job."
"Did you honestly think you were any good?"
"What were you thinking? You shouldn't be doing this."
"Who are you trying to fool?"
"What made you think you're talented enough to do something like this?"
"You're a stupid bitch."
And on.
And on.
And on.
Needless to say, she made me cry, which made me want to punch her in the face.
Let's just hope next time I don't get so worked up. I know there's a strong possibility that someone bought it by mistake when they meant to sample it, but I can't say for sure. And that's what really bothers me…the not knowing. Did I do something wrong? Is it really bad and no one's told me the truth? Is there issues with formatting? If at least knew the problem, I could try and fix it.
There's nothing I can do now, though, other than find a way to deal with the next one that will inevitably pop up at some point.