Four years ago today I welcomed my second child, Blake-Joseph Wynter, into this world in the wee hours of the morning. Since that day, he's been a whirlwind of activity, keeping me on my toes at all times. Life with him, and his sister, is never dull.
I knew from the moment I found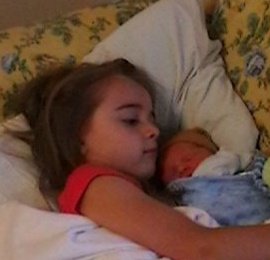 out I was pregnant with Blake that he was going to be a handful in comparison to his sister. After months of morning sickness, backaches, dehydration, kidney pain, you name it, I welcomed my handsome little boy into this world.
The first time I held him in my arms, just after he took his first breath, I was in awe…and in love. I never got the chance with his sister to hold her right after her birth due to complications in utero. And it's something that saddens me everytime I think about it. With Blake, I had that chance, and I'll never forget it.
I'll also never forget Mikala walking into that delivery room not long after her brother was born, crawling up onto that bed with me and holding her brother for the very first time. The smile that spread across her face was like a thousand little stars twinkling. I was overcome with love for my two precious angels, and there's not a day that goes by that I don't thank the powers that be for bringing them both into my life, even if they do stress me out sometimes.
So my little Binkle Bean, momma loves you so very much and I hope this next year is a great one for you. And just think, next year you start kindergarten. You're not my baby boy anymore. You're my little man, my precocious, wisecracking handful of a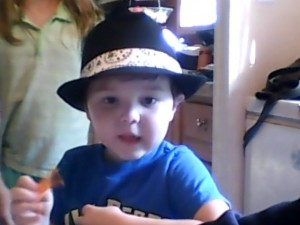 son who I would not change even if I could. I love you, handsome!
Love always and forever,
Mommy
This entry was posted on Friday, September 2nd, 2011 at 12:15 and is filed under
Blog
. You can follow any responses to this entry through the
RSS 2.0
feed. You can
leave a response
, or
trackback
from your own site.