Over the past year, you've all heard me mention author Jennifer Hudock, aka Jennifer Melzer, on numerous occasions. She's my friend, mentor, editor, cover artist and more.
Jenny and I first met back in 2008 while we both were working at Mahalo. Since then, she's been there for me through many of the ups and downs in my life. She's encouraged me to follow my dreams and never give up. She's helped me to believe in myself and the gift I've been given. She's played a significant role in where I've ended up. So when an opportunity arises to help her, I jump on it. I want nothing more than to see her succeed at her dreams. She's an extremely gifted author, and I believe in her.
Today, Jenny launched a Kickstarter campaign to raise funds for the cover art to Jack in the Green, the highly anticipated sequel to The Goblin Market.
So please take a moment and watch Jenny in the video below as she explains why she's raising funds. I hope that once you watch it, you'll help her in her quest.
One of the most important things I wanted to accomplish with A Second Chance was to make my parents proud of me. I've said before I wasn't an easy child to raise. I was a handful, and I put my parents through a lot.  I caused them to cry. And I even had them praying for a miracle when I got sick at 16.
When I look back at where I was all those years ago in comparison to now, I can see that I've grown by leaps and bounds. I'm still not perfect. I've never claimed to be. But I am proud of the person I've become. I've worked REALLY hard to get here. It hasn't been an easy road; it's been filled with many bumps along the way, but I know every single moment that I've experienced has made me into the person I am today. Those moments helped make A Second Chance into what it is.
So back to my original point. All that I want is for my parents to look at me and be proud of the person I've become. I want them to know they never failed me in the parenting department. They did a fantastic job raising me. All of the good traits I have inside of me come from them. They laid the foundation for the person I would one day become.
Now that I've shared one of my hopes with you, I want to share something my mother said to me this morning before work.
Last night, I sent my mother a link to a review written by Heather Faville of Doubleshot Reviews. She told me this morning that she read it and then had to read it to my dad in the middle of the night. He then had her forward it to him at work. (I had already done that, but he didn't know. LOL!) She told me that he's "pretty damn proud of me". And I told her that that's what I wanted, to make them proud, so to know I have makes my heart swell up and tears run down my face.
Before I close, I want to leave you with two songs I consider to be my life's soundtrack. Both of these songs sum up my life perfectly.
"Do I Make You Proud" – Taylor Hicks
"I Did it For You" – Westlife
*A Second Chance is now available for purchase on Smashwords, Amazon and Amazon UK.
As you probably have noticed, I've been missing in action once again. It's not because I don't have anything to say because I ALWAYS do. The truth is, I'm really busy with work work. You know, the kind that pays you opposed to just blogging for fun and hoping one day it'll pay off?
If I was making boat loads of money off of this site, it would be one thing, but I make next to nothing. And I can't support a family on that amount.
Like many families I know, money is REALLY tight right now. My husband is barely getting 40 hours at work, which means I need to make up the difference in order to pay the bills, feed the kids, pay for gas, etc.
It's frustrating to me because I'm working crazy hours just to make enough money to help us squeak by. I'm literally working seven days a week with little extra to show for it. But that's okay as long as I help keep a roof over our heads and food in our bellies.
When I'm not working, I'm running errands, cleaning or spending time with the kids. There hasn't really been any extra time to speak of for me to just sit and work on my two sites or on my writing. I hate it, but you've got to do what you've got to do. No one else is going to pay my bills for me.
Don't get me wrong, if a magical little elf appeared and offered to do the housework, cooking and some of my work for me, I'd accept. It would open up my schedule some. But since I don't see that happening anytime soon, I've got to continue what I'm doing.
I know it may seem like I'm making excuses for not writing, but that's not the case at all. I have all the edits for Second Chances that I want to finish in the worst way, but I can't jeopardize my family's well-being. My kids depend on me. I'm responsible for all of their needs. Sometimes, that means putting things aside for a bit to focus on providing for them. After all, that's what parents do.
I know, though, that it will ease up some in the future, and I will be able to focus on my other pursuits again. I keep reminding myself of that, and it helps.
I just wanted to let everyone know that I'm not being lazy by not posting. I've just got a lot on my plate that I need to work on right now. Be patient, and I'll post when I can.
Much love,
Nikki
As some of you may already know, today is a very important day to me because nine years ago today I gave birth to my daughter, Mikala.
The day she was born, my life changed forever. She made all the hard times in my life up to that point seem not so important, insignificant. Without her, I wouldn't be where I am today, and I wouldn't be who I am. I owe the world to that little girl, and I'm so blessed to have her in my life. She's the most beautiful person, both inside and out, and I can't wait to see the adult she grows into.
So I decided this morning to put my new computer to good use and create a slideshow of pictures showcasing my beautiful angel. I hope you all enjoy it. (You too, Mikala!)
For the past seven months or so I've been complaining ENDLESSLY about my laptop. It runs slow as molasses. It freezes up. It makes crazy noises. Programs don't work right at least half of the time. It's been an endless series of problems that I've tired of. However, we didn't have enough money to buy a new one.
A couple of weeks ago my mom ordered a brand new laptop for herself. When it arrived via UPS, I had the pleasure of setting it up for her, which meant, I got to play around with it. Needless to say, I fell madly in love with it and decided that it was time to buy a new one, so I did.
Yesterday morning, not long after I dragged myself out of bed, I purchased my new HP 17.3″-inch laptop from QVC. If it hadn't been for the monthly payment option through QVC, I would not have been able to purchase one. However, through QVC, my payments are taken out monthly. And in six months, it'll be completely paid off, which is great.
So what goodies does my computer have? Check the partial list below. The full list can be found here.)
1.86GHz Intel Premium processor P6000
17.3″ diagonal HD+ HP BrightView LED display, 1600×900 resolution
4GB DDR2 RAM
640GB 5400 RPM SATA hard drive, ProtectSmart hard drive protection
LightScribe SuperMulti 8X DVD+/-RW drive, double-layer support
Altec Lansing speakers
HP Web cam, integrated microphone
Full-sized keyboard with integrated numeric keypad
5-in-1 digital media reader: SD, MMC, MS, MS Pro, xD
Battery life up to 5 hours
In addition, I get a free software bundle, which includes:
Adobe Photoshop Elements 9
McAfee Anti-Virus (3-yr Subscription)
Britannica 2011 Ultimate Reference Suite
Sage ACT! Pro 2011
System Mechanic 10 (1-yr Subscription)
Family Tree Maker 2011
Hallmark Scrapbook Studio Deluxe 3.0
Mavis Beacon Teaches Typing Deluxe 20
All in all, I think I got a pretty sweet deal. And boy am I glad I don't need to rent from a rental place, where they double the price. If I had, I'd be paying for this same computer for two years.
(Next week, can you please hurry up and get here? Please!!)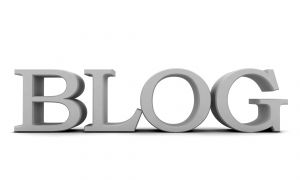 Over the past month or so, I've been thinking more and more about the future of my site and the content it will contain.
When I originally launched it through Blogger, it was a place for me to talk about my writing and my favorite TV shows. Over time, though, its direction has changed.
Finally, after much consideration, I've decided that I want my blog to feature information that is important to me — that contributes to the person I am today. I'm not just a writer. I'm not just a mom. I'm not just a Mainer. I'm not just an avid fan of books. I'm all of those things and so much more. So my goal is to have this site be a reflection of all of my likes, interests, goals, family life, etc.
I know niche blogs are popular right now, and they have a lot of potential to bring in revenue if you have the time to dedicate to them. While I could launch separate blogs to cover all of my various interests, I honestly think I'd be doing my readers a disservice by now allowing them to get to know all sides of me without having to go to various sites.
I hope, as time goes on, that people come to my site because they find it informative, helpful, inspiring, and interesting. A one-stop shop, if you will, of interesting information.
Maybe my goal for this site is wrong, but only time will tell. For now, I'd prefer to do things MY way. While they may not be right and to everyone's standards, I feel like I"m staying true to me and what I want from life. Is that so bad? I don't think so.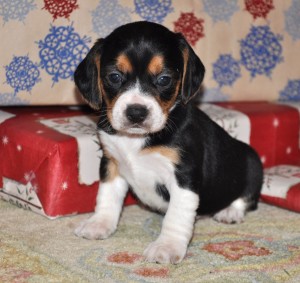 My post is very late today, but there's a good reason for that. I spent this morning working and a portion of this afternoon running errands and acquainting myself with the newest addition to our family…Katie, the mini beagle. (She lives with my parents, as do Chloe and Sadie, but we claim we have joint custody.)
Katie was supposed to arrive yesterday via Delta Airlines, but when my parents and daughter went to pick her up at Portland International Airport, they found out that her flight had been cancelled due to a mechanical failure with her plane, which meant our precious little pup was in stranded in Detroit. Needless to say, we all were on pins and needles all night, worrying about the welfare of Katie. Luckily, the airline has policies in place in the event a pet is stranded like that. Phew!
At about 9:00 this morning, my parents and Mikala set out for the airport once more, hoping and praying she made it onto her flight. All of our fears about her missing her flight were alleviated at about 12:15 or so when Katie's puppy crate was placed into my parents anxiously awaiting hands.
As a "nice to meet you" present, Katie promptly pooped in her crate, which meant her smell just delightful. So you can guess what my job was this evening after running errands with my mom; I got the pleasure of bathing the pooch. Let me tell you, that little cutie grunted and groaned her way through the whole thing. It was just too darn cute! She then curled up on Blake's lap and fell asleep. Her bath wore her out.
Well, that's it for today's post. Now I'm off to finish work and watch Despicable Me with my kiddos.
In the past I've written about the funny things that my kids have said or done.
I've shared one of the most recent comments from my son with friends on Twitter and Facebook, and I thought it would be nice to share on it here, as well.
I like the idea that stories about my children will be here for them to read when they're older. And maybe, just maybe, when they think I don't love them, they'll see differently. Because I do love them…more than anything.
So, last week my precocious three-year-old looked at his father and said out of nowhere, "My name is Mike Rowe and this is my job." That's not something a three-year-old typically says. But in our house , Dirty Jobs is a favorite, especially of my daughter's, so I suppose it was bound to be said by one of them at some point.
A day or so after that initial comment, Blake looked at me and said, "My name is Mike Rowe and this is my dirty job, sticking a spoon in the peanut butter." (He's a peanut butter fiend. Seriously! My parents bought him a jar of peanut butter for Christmas as a joke. And he was thrilled.) I, of course, responded appropriately with a loud laugh, to the point I had tears in my eyes.  He looked at me like I was off my rocker, and I looked at him like he's the funniest person since Bob Marley (the comedian).
So why share this story with all of you? Well, I thought it would be nice to remind us parents that on the days when we're sad and lonely, feeling depressed, etc., our kids have the ability to make us feel better — to show us that life isn't as bad as we sometimes like to think it is. Laughter makes you feel good and a smile can brighten your day, so the next time you're feeling like crying or curling up in bed and hiding from the big, bad world, take a look at your kids. Spend a moment watching them, and I guarantee you'll find a smile on your face before you know it.
If you'd like to share some funny stories about your children, please feel free to. I'd love to read them.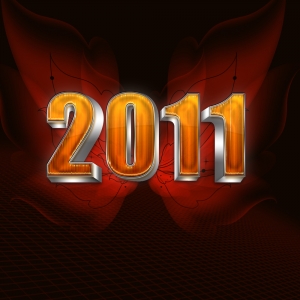 As each year ends and a new one begins there's always a feeling of  hope in the air that the coming year will be better than the last — that all the things you wish for and dream of happening will actually come into fruitation.
I'm just like many others who make lists of resolutions and dreams that they would like to achieve before the end of each year. I, too, dream.
So here are my goals for the coming year. Some are definitely attainable while others are going to take a lot of work if I want to stand a chance at seeing them realized. But if there's anything I've learned over the past couple of years is that dreaming is a good thing because when you least expect it, that's when your dream(s) come true.
1- Live a healthier lifestyle – One of my most important goals for this year is to live a healthier lifestyle. One way that I hope to achieve this is by exercising more and by eating  a healthier diet. It's very easy to slack on exercising and turn to comfort foods (foods that aren't the best for you) when you're stressed or feeling down. While I won't deprive myself of my favorite foods and will treat myself once in awhile, I'm going to make better choices and think more about the types of food I put into my body. Besides, the healthier I am, the better my chances of living a long and healthy life. And the longer I can be here for my kids.
2- Finish my NaNoWriMo novel – Back in November I participated in NaNoWriMo for the third time. As the saying goes, "third times a charm". This year I actually met the 50,000 word goal and then some. I was very proud of myself. I didn't finish my novel, but the word count was met and that's what matters. There are still parts of my novel that need to be written and it still needs a whole lot of editing, but I know it has the potential of being a book that inspires others, so it's worth all the work it needs.
3- Start and finish my first ebook – Recently I began outlining an idea for an ebook. What started out as an idea for a niche website has evolved into something more, and I'm truly excited to see what the outcome will be. I truly believe that it's a book that will be useful to my fellow  Maine residents, so I can't wait to finish it and set it forth in the world to see if it can make an impact.
4- Live a more frugal life – We live in a time where we want instant gratification. If we want something, we buy it. We don't stop and ask ourselves if we really need an item. We just buy it on an impulse only to find out later that it's not an item we love or truly need.
In addition, money is tight for most people, including myself. There are months when it's a struggle to pay all of the bills. I hate when that happens, so I want to continue to cutdown/cutback on bills where I can.
I also want to focus on learning to coupon more. I've met some of the most amazing ladies who are truly couponing Queens. The amounts they save is astounding and inspiring, and I want to learn more from them.
5- Find a publisher for my children's story – Several years ago I wrote a story about my daughter's imaginary friend. It's a story that our entire family looks at fondly. I think it's important to parents to realize that imaginary friends are normal. I don't think the story is quite what it could be, so I plan to revisit it over the coming months and perfect it. From there, the sky is the limit.
6- Be kinder to myself – I'm like most moms. I criticize myself a lot for not getting enough done each day — for not having a perfect house, a perfect house, perfect anything. If I don't do something perfectly, I instantly degrade myself, which is wrong. Not everything in life needs to be perfect, including myself, so I need to stop the negative talks to myself, and start telling myself that I'm doing my best and it's okay to have an imperfect life. By allowing myself to be more accepting, it'll mean a happier and less stressed out me. And wouldn't that be nice!
7- Finish decluttering my house – Last year I started following the FlyLady site. At first I laughed at the things she said, thinking they wouldn't have such a profound affect on my life. But guess what? They have. I have noticed a change in the way I view housework and that is a great feeling. She has helped me to realize that anything is possible if done in babysteps, so slowly but surely I've been decluttering my house, getting rid of the things that I don't need or love.
FlyLady and the rest of the site members have helped me to realize that I'm important too and that it's okay to pamper myself everyday, whether it be taking a bubblebath or reading a book. Fiftten minutes a day is all it takes. (So thank you FlyLady and everyone else for giving me the hope and realization that I don't need to live in CHAOS anymore.)
8- Focus on rev share articles – I've seen some impressive rev share amounts in recent amounts from fellow freelancers. The amounts range anywhere from a couple of hundred to thousands of dollars. Seeing those kinds of numbers is inspiring, so my goal is to write several rev share articles a week.
To achieve the most success, I'm going to focus on article topics that I love to write about and interest me, that way they don't feel like such a chore and that I already know a lot about.
*
As you can see, some of my goals will be easier to achieve than others. Some are going to require great amounts of work if I actually want to see them achieved. And that's okay, because I love the challenge. Now wish me luck and feel free to share some of your goals and resolutions for 2011. And as you work towards each of them, keep telling yourself that you can do it. Don't make excuses. Reach high and work hard and you'll be amazed at what you achieve.
– Photo courtesy of sreecmcm.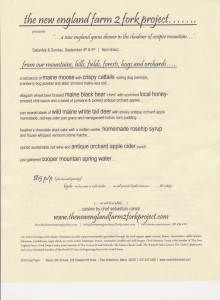 When I was a kid, my mom and dad always encouraged me to try new foods. While my mom's taste weren't quite as broad as my dad's, she still encouraged me to keep an open mind when it came to foods I wasn't familiar with. So I have.
Over the course of my life, I've tried some foods that some people would wrinkle their noses at, but for me, they've all been culinary experiences that I'm grateful for and will never forget. How could I forget the first time I ever tried escargot?
When I became a mom, I knew that I wanted to instill that same openness in my daughter. I wanted her to grow up with an open mind, and she has.
At three years old, she ate fried calamari for the first time. She still eats it today. These days, she'll eat just about anything I put in front of her, just like her mom. In fact, last weekend, she tried bourbon salmon from our local supermarket and loved it. By the time we were done, I was wishing I'd bought three fillets instead of one.
Last night, my daughter, father and I had the opportunity to go out and have a wild game dinner at Raven Hill Orchard in East Waterboro, Maine. The dinner was just one of many that have been hosted at Raven Hill Orchard as part of The New England Farm 2 Fork Project, founded by Chef Sebastian Carosi. To say this man is talented would be an understatement. In fact, none of my words can accurately describe how great of a cook he is.
My father, daughter, and I knew we were in for a special treat since my dad already knew how well the chef could cook. (He made my mom a special dinner for her birthday that they are still raving about a couple of weeks later.)
When the kidlet, dad, and I took our first taste of the Maine moose and crispy cattails, we knew our expectations would be met and then some. And we were right. The moose, bear and deer meat were cooked to perfection. I especially loved the Maine black beer 'chimi' with scorched local honey-smoked chili sauce. The dish had a spiciness to it that I loved. In fact, I could eat more right now.
Aside from the scrumptious dinner, it was a treat for me to see my daughter moaning and groaning over her plates. She attacked her food with gusto and made me proud to be her mom. I hope that as she continues to grow up, she keeps her mind open to all the wonderful foods that our planet has to offer.
If you'd like to see the full menu of what we ate, click on the image above. But I warn you, it may make you hungry.
Before I close, I would like to leave a special message for Sebastian and Heather:
Thank you both so much for a wonderful evening. It was definitely one I will remember forever. The food was delicious, as was the apple cider punch. And Sebastian, I must say that I'm glad my first taste of bear meat was through one of your meals. You are an extremely talented man, and I truly believe that no matter where you, Heather and your adorable son end up, you'll be a success. It's obvious that you have a great love for food. Keep up the great work.
Nikki