Over the past year, you've all heard me mention author Jennifer Hudock, aka Jennifer Melzer, on numerous occasions. She's my friend, mentor, editor, cover artist and more.
Jenny and I first met back in 2008 while we both were working at Mahalo. Since then, she's been there for me through many of the ups and downs in my life. She's encouraged me to follow my dreams and never give up. She's helped me to believe in myself and the gift I've been given. She's played a significant role in where I've ended up. So when an opportunity arises to help her, I jump on it. I want nothing more than to see her succeed at her dreams. She's an extremely gifted author, and I believe in her.
Today, Jenny launched a Kickstarter campaign to raise funds for the cover art to Jack in the Green, the highly anticipated sequel to The Goblin Market.
So please take a moment and watch Jenny in the video below as she explains why she's raising funds. I hope that once you watch it, you'll help her in her quest.
After a crazy-filled week of sick kiddos and a sick momma (me), of which I'll discuss more indepth in a later post, I'm back with a special treat for all of my readers.
My very good friend, author Jennifer Hudock was gracious enough to answer some questions that I sent her on her first full-length eBook, The Goblin Market. In the interview we also cover ePublishing and any advice she has for fellow writers considering the ePub route. (For those who don't know, ePublishing, or ePub, refers to electronic publishing.)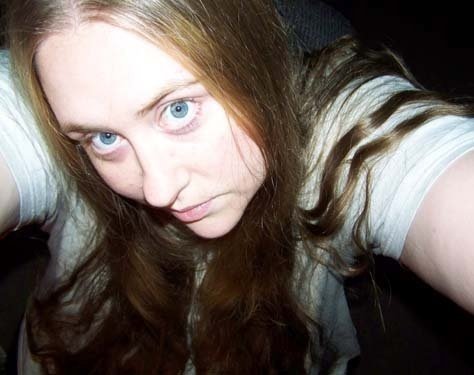 As always, I hope you enjoy this interview and will support Ms. Hudock's dream and purchase a copy of The Goblin Market.
Q: It's been awhile since your last interview here, so please take a moment to tell everyone what you've been up to since then?
J: Hi Nikki! I think the last time I was here we were talking about the Dark Journeys Short Story Collection. A lot's been up in the meantime. I put out two anthologies for charity: Farrago: The Michael Bekemeyer Project and From the Dark Side: A Charity Anthology. I also just released my first full-length eBook, The Goblin Market.
Q: Just last week you released your first full-length eBook novel The Goblin Market. Can you tell us about it? How it came to be? What inspired it?
J: I was inspired years ago by the Christina Rossetti poem of the same name. I started tossing around an idea that crossed The Goblin Market with Labyrinth, and as I kept writing the idea grew wings and morphed into something original. Here is the full description:
Beyond the Goblin Market lies the remains of a lost and broken kingdom divided by war. The war has been over for centuries, but the kingdoms still stand apart, overrun by a creeping goblin darkness known as the Darknjan Wald. It has been written that only one holds the power to destroy that darkness and reunite the kingdoms, but she has no memory of her former life.
Meredith Drexler must save her sister, Christina, from the wicked goblin king, Kothar, who has kidnapped the girl in order to convince Meredith to uphold an ancient commitment Meredith doesn't remember making. Sent Upland disguised as a human child, she has no recollection of her former faerie life, or her uncle's promised marriage betrothal to Kothar.
When she ventures back Underground in search of Christina, every step Meredith takes brings memories of her forgotten past back to the surface. As the pressures of her former life entangle with her quest to save her kidnapped sister, Meredith's predetermined fate is revealed. Will she embrace it, or walk away forever from a life she barely remembers as her own?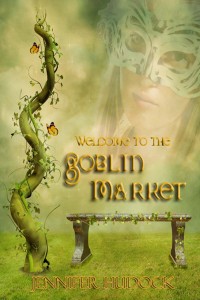 Q: What made you choose to go the eBook route?
J: I am a control freak. Self-publishing The Goblin Market gave me the opportunity to work hand in hand with my own editor, to choose my own cover art and it left marketing and promotion up to me as well. While the marketing and promotional aspect isn't always easy, I would have had to do a lot of that anyway even if I had gone through a traditional publisher.
Q: Would you still consider publishing it through a publishing house if given the opportunity?
J: It would depend on how well The Goblin Market was doing on its own. I know a lot of authors who are making far more than a traditional publishing house would ever dream of offering them for their work, so giving over their freedom doesn't seem beneficial. On the other hand, I think as writers there is still a certain stigma attached to the notion of seeing your book on the shelf at Barnes & Noble.
Q: What are the benefits of choosing ePub over traditional publishing?
J: As I said above, when you ePub yourself, all of the responsibility for producing quality work that readers will actually want to pay for falls into your hands. While that might seem like an overwhelming amount of work, you also have more say over some of the little details a publishing house might try to control. You also get higher royalties for your sales, which is a nice bonus, especially if you're selling as many eBooks as someone like Amanda Hocking.
Q: What advice do you have for others interested in ePub?
J: Take your time and hire an editor. An editor can help you get your work in the absolute best shape before you present it to the world. In a competitive industry, the poorly written sludge will eventually sink to the bottom of the pool.
Q: Now that you've released The Goblin Market, what's next? Do you have any other projects coming out in the near future?
J: I am working on the sequel to The Goblin Market right now. It's title Jack in the Green, and I'm about 1/3 of the way through the first draft. I also have a few other projects I am working on, but they're still in the very early stages of development so I'm not quite ready to share details on them yet.
Q: And though I've asked it before, please let everyone know where to go to find out more information about you?
J: You can visit me on The Inner Bean, my official website. You can also follow me on Twitter, where I spend far more time than I probably should.
Q: And where can everyone go to purchase a copy of The Goblin Market?
J: You can get a copy of The Goblin Market for just $2.99 on Amazon and Smashwords. (Side Note: Earlier today Ms. Hudock posted tweeted that she has dropped the price of The Goblin Market to $.99 at Smashwords in honor of the Super Bowl, so head on over and purchase yourself a copy.)
*If you're interested in having me interview you, please feel free to send me an email at nicole@nicoleireland.com. Thanks!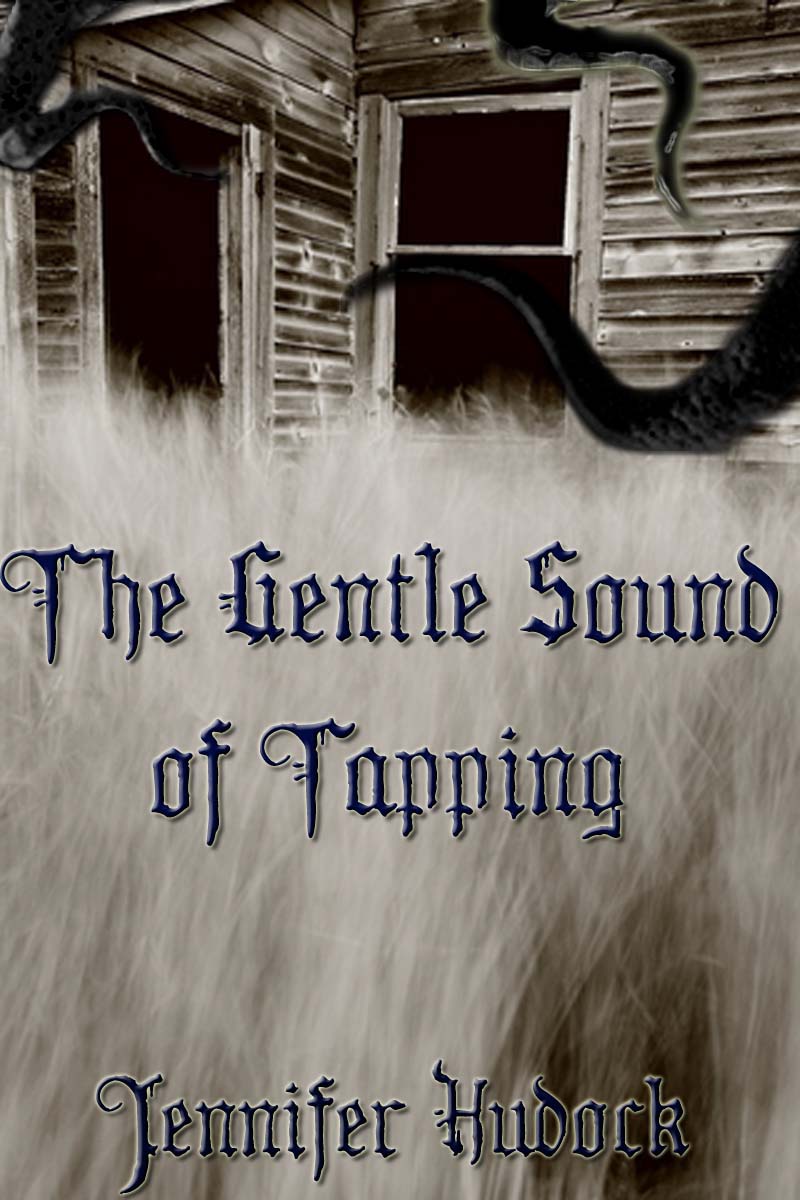 As you all know by now, author Jennifer Hudock has been touring the blog world, allowing us all the chance to get to know her and her work a little better.
If you're not familiar with Ms. Hudock's work, you can visit her official site, which is loaded with lots of goodies, including reviews, short story excerpts and podcasts of the ever popular Podcaturday and Goblin Market.
So without further ado, let me introduce you to one of my best buds Ms. Jennifer Hudock.
Q- I know you have been asked this question tons of times already, but could you tell us a little about the Dark Journeys stories?
A- The Dark Journeys Collection are a series of stories I wrote over the last five years. They are completely unrelated to one another, save that they are all characters on a dark journey in life. They are available currently on Amazon and Smashwords for $.99-$1.99, and will eventually be combined into an anthology collection I hope to put into print.
Q- What about Goblin Market? What's that about?
A- My free serialized podcast novel, Goblin Market, is a story about a young woman who spent her life taking care of her younger sister. When her sister is abducted by the king of the goblins, Meredith ventures Underground to save her and bring her back home again. While there, she discovers the truth about who she is, and that in order to preserve everything she's ever loved, she must make the ultimate sacrifice: herself.
Q- Can you tell us a little about the sequel to Goblin Market?
A- The sequel to Goblin Market, Jack in the Green, takes place about seventeen years after the original story. The main characters are Meredith's two sons, Jack and Krayven. One grew up in the Upland, and the other as a prince. Heartbroken and devastated by the events in her past, Meredith hasn't exactly been the picture perfect mother, and her son, Prince Krayven will do anything to win her love, including venture Upland to bring her son Jack home to her. But Krayven has a wicked agenda, for he is his father's son.
Jack in the Green is set to kick off as a free podcast on my website this July, but you'll definitely want to check out Goblin Market first.
Q- For those who don't know, where can they find your work?
A- Goblin Market, as well as a few other projects, including short audio stories from time to time, and a weekly roundtable chat podcast called Podcaturday are all available for download on iTunes and my official website: http://jennybeans.net.
Q- Do you have any messages for your fans?
A- Thank you for believing in and supporting me. It means a lot to me to know there are people out there who enjoy and look forward to my work.
Q- How can people stay in touch with you?
A- Aside from my website, please feel free to add me on:
The next set of questions are some different ones that I thought all of you would love the answers to. Enjoy!
Q- Of all the Dark Journeys stories, which one is your favorite and why?
A- This is a really hard question because I really love them all. I become incredibly attached to my characters when I'm writing, but if I had to choose, my favorite story is one that hasn't been published yet. It's called Two Weeks and it will be the thirteenth story added to the full collection once I publish it this July.
Q- If you could take one of your Dark Journeys stories to make a movie out of, which one would you choose and why?
A- I would love to see Black Velveteen turned into a short movie because it is one of my all time favorite stories. It was the first time I'd ever delved into science fiction writing, and I was so happy with how it turned out.
Q- If you had the chance to pick the cast for said story, who would you pick and why?
A- I would love to see Edward James Olmos to play Detective Proctor. He is one of my favorite actors, and I think he would do the character justice.
Meagan Good would probably be able to do justice to Velvet.
Q- Which songs would make a good soundtrack for the movie?
A- "Black Velveteen" by Lenny Kravitz, which inspired the story would be a perfect song for the soundtrack.
* Now here is a chance for all of you to voice your opinions. If you've have an opinion on which Dark Journeys story you would like to see made into a movie, leave a comment below along with your reason why. Make sure to include who you would love to see star in it. The person with the best answer will win a copy of the next installment in the Dark Journeys series.
Now remember, be creative and thorough with your answer because Ms. Hudock will be the one judging them.