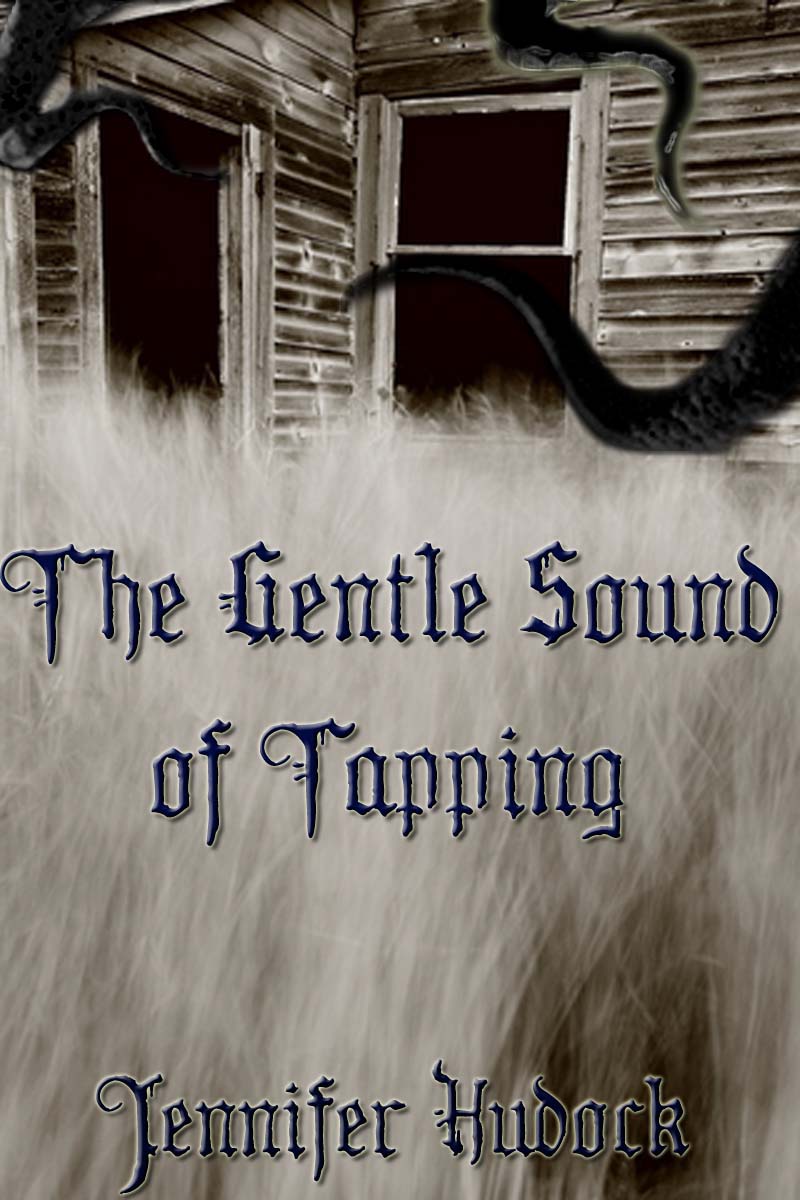 As you all know by now, author Jennifer Hudock has been touring the blog world, allowing us all the chance to get to know her and her work a little better.
If you're not familiar with Ms. Hudock's work, you can visit her official site, which is loaded with lots of goodies, including reviews, short story excerpts and podcasts of the ever popular Podcaturday and Goblin Market.
So without further ado, let me introduce you to one of my best buds Ms. Jennifer Hudock.
Q- I know you have been asked this question tons of times already, but could you tell us a little about the Dark Journeys stories?
A- The Dark Journeys Collection are a series of stories I wrote over the last five years. They are completely unrelated to one another, save that they are all characters on a dark journey in life. They are available currently on Amazon and Smashwords for $.99-$1.99, and will eventually be combined into an anthology collection I hope to put into print.
Q- What about Goblin Market? What's that about?
A- My free serialized podcast novel, Goblin Market, is a story about a young woman who spent her life taking care of her younger sister. When her sister is abducted by the king of the goblins, Meredith ventures Underground to save her and bring her back home again. While there, she discovers the truth about who she is, and that in order to preserve everything she's ever loved, she must make the ultimate sacrifice: herself.
Q- Can you tell us a little about the sequel to Goblin Market?
A- The sequel to Goblin Market, Jack in the Green, takes place about seventeen years after the original story. The main characters are Meredith's two sons, Jack and Krayven. One grew up in the Upland, and the other as a prince. Heartbroken and devastated by the events in her past, Meredith hasn't exactly been the picture perfect mother, and her son, Prince Krayven will do anything to win her love, including venture Upland to bring her son Jack home to her. But Krayven has a wicked agenda, for he is his father's son.
Jack in the Green is set to kick off as a free podcast on my website this July, but you'll definitely want to check out Goblin Market first.
Q- For those who don't know, where can they find your work?
A- Goblin Market, as well as a few other projects, including short audio stories from time to time, and a weekly roundtable chat podcast called Podcaturday are all available for download on iTunes and my official website: http://jennybeans.net.
Q- Do you have any messages for your fans?
A- Thank you for believing in and supporting me. It means a lot to me to know there are people out there who enjoy and look forward to my work.
Q- How can people stay in touch with you?
A- Aside from my website, please feel free to add me on:
The next set of questions are some different ones that I thought all of you would love the answers to. Enjoy!
Q- Of all the Dark Journeys stories, which one is your favorite and why?
A- This is a really hard question because I really love them all. I become incredibly attached to my characters when I'm writing, but if I had to choose, my favorite story is one that hasn't been published yet. It's called Two Weeks and it will be the thirteenth story added to the full collection once I publish it this July.
Q- If you could take one of your Dark Journeys stories to make a movie out of, which one would you choose and why?
A- I would love to see Black Velveteen turned into a short movie because it is one of my all time favorite stories. It was the first time I'd ever delved into science fiction writing, and I was so happy with how it turned out.
Q- If you had the chance to pick the cast for said story, who would you pick and why?
A- I would love to see Edward James Olmos to play Detective Proctor. He is one of my favorite actors, and I think he would do the character justice.
Meagan Good would probably be able to do justice to Velvet.
Q- Which songs would make a good soundtrack for the movie?
A- "Black Velveteen" by Lenny Kravitz, which inspired the story would be a perfect song for the soundtrack.
* Now here is a chance for all of you to voice your opinions. If you've have an opinion on which Dark Journeys story you would like to see made into a movie, leave a comment below along with your reason why. Make sure to include who you would love to see star in it. The person with the best answer will win a copy of the next installment in the Dark Journeys series.
Now remember, be creative and thorough with your answer because Ms. Hudock will be the one judging them.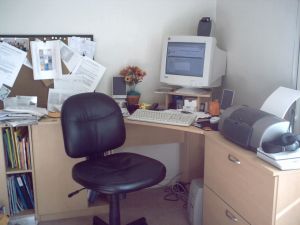 From here on out, I plan on posting one blog post per week on working from home. I'm not making promises, but that's my goal, so if you have a question or an idea for a blog post, please feel free to contact me at nicole@nicoleireland.com
*
So the question for today is whether or not working from home is the right choice for you.
I'm not going to lie to you and tell you that working from home is easy because it's not. There are many factors and questions to take into consideration before you start your work-at-home journey. You don't want to go into it unprepared. Knowledge is power.
First, are you in need of instant money? The truth is, when you start looking for a job, whether it be as an employee or as an independent contractor, it can take a lot of time and submission of resumes before you hear anything back. I know people that have waited a good six months before landing their first work-at-home job. It's those long wait times that can discourage a person, but you have to be diligent and keep at it and eventually it will pay off.
If you're looking for instant money,  you're going to have a hard time. There are some money-making opportunities online, but you won't see money from them instantly. They still require some time, so if you do need a steady income right away, you may want to rethink working from home. Or, at the very last, try finding parttime work outside of the house to help compensate.
Second, are you willing to research jobs that are right for you? There are two great work-at-home sites/forums that I have frequented over the years: Work Place Like Home and WAHM.
Of those two, my personal favorite is WPLH because of the wealth of information that can be found there if you're willing to read through it all and take notes, which I strongly recommend.
There is nothing more irritating to those who have done their research and found jobs on their own than to have a newbie come in and say "I don't have time to look at all the information, so just tell me what jobs are hiring." Big no no!
Let me tell you a little secret. We are ALL busy. Many of us are moms and dads that stay home with our children, with some of us even homeschooling. There are some of us who work outside jobs in addition to our work-at-home ones. And some of us have other responsibilities that keep us busy, so don't come in and say you are too busy. We are too, and we found time, as should you.
On the otherhand, if you do your research and read through the forums, and you still have questions, you won't find a better group of people willing to help you because we understand what you're going through. We've been there, and we're proof that hardwork and dedication does pay off in the long run.
Third, do you have self-discipline? If not, you're going to have a very hard time making a work-at-home job work for you. In most cases, save for a few exceptions, you'll be an independent contractor, which means you're your own boss. You are responsibility for keeping yourself motivated and focused. No one else is.
Fourth, are you willing to get up early and work later hours? While working from home affords you more flexibility in terms of scheduling, many of us start work early or end up working very late because we have families to take care of.  But since we can work our hours around our schedules, we're willing to make those sacrifices when needed.
Now that you've had a chance to think about the above, do you still think working from home is right for you? If so, then go get 'em! You can do this. Have faith in yourself and believe in your abilities. Good luck!
Remember, if you have any questions, I'm more than happy to try and answer them, so please drop me an email or leave a comment below.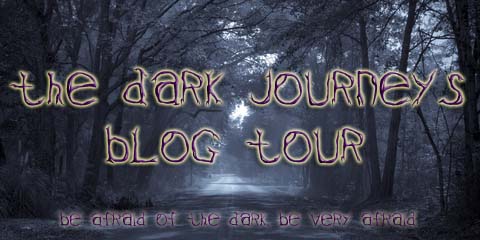 So somehow in my Benadryl-induced haze, I mixed up the date of when Jennifer Hudock was stopping by here to answer some questions regarding her Dark Journeys story collection.
For some reason I thought it was the 19th, which gave me a false sense of security since I thought I still had time to come to terms with the fact that I'm recording the interview. Imagine my surprise when I realized it was a week from today. And now that I think about it, I purposefully scheduled  on the 2nd because it was one month from my birthday. It amazes me that I can even function on a day-to-day basis.
So anyway, here's the updated Dark Journeys Blog Tour list. Jenny still has one open date, so if you're interested in interviewing her, stop by her site and let her know.
May 14, 2010: Jim – Yes, THAT Jim
May 17, 2010: Edward G. Talbot
May 19, 2010: Morgan Elektra of Trickster Moon Productions
May 21, 2010: James Melzer's UNLEASHED
May 21, 2010: Ramblings of English with Chandra Jenkins
May 24, 2010: Paddy's Wanderings with Patrick Pillars
May 27, 2010: Drew Beatty
May 29, 2010: Scrivener's Circle with David Sobkowiak and Laura Frechette
June 2, 2010: Nicole Ireland (That's me)
June 4, 2010: Mary Rajotte
June 7, 2010: Scott Roche
June 9, 2010: Superficial Gallery
June 11, 2010: OPEN
June 14, 2010: Slushpilehero
June 16, 2010: Jason Warden of ShadowCast Audio
June 18, 2010: The Feckless Goblin
WAIT! Don't go! I have one more piece of Jennifer Hudock news to share with you. She will be releasing the ninth story in the Dark Journeys collection, titled The Gentle Sound of Tapping on Friday, May 28th.
Things have been really busy around here, which is a good thing. If I had too much free time on my hands, I'd start to obsess about things in my life that are hard to deal with. Instead, I've been putting a lot of time and energy into this new site, my writing, work, my family and helping my friends out in any way that I can.
Thanks to some very special people, I've managed to get a lot accomplished, which is a great feeling. I don't feel like I'm letting life pass me by anymore.
One of the most exciting things to come about in recent weeks is this new site. Had it not been for Acadia and his prodding (i.e. nagging), I wouldn't have this new site up yet. (Thanks dude!)
Second, I wrote my first guest blog, which you can find over at Paddy's Wanderings. (You can find Patrick's guest blog here.)
Third, I will be interviewing Ms. Jennifer Hudock in a few weeks as part of her Dark Journeys Blog Tour. The hard part about this particular interview is that I'm actually going to record it. I'm not real comfortable with the sound of my own voice, so it'll be trainwreck, but Jenny's a good sport, so I'm sure her and I will have a good laugh over it afterwards.
Fourth, several weeks ago I did a written interview with Dream Wanderers author Paula Brown, which I feel turned out great. She offered some great insight and advice into writing, following your dreams and more.
Fifth, I've posted a few pieces of poetry that mean a lot to me and reflect things I'm going through in my own life that I hope others can relate to in some way. (And from what I've heard, I've succeeded, which is always my goal.)
Well, that's it for now, but I'm sure I'll have another update soon, so can an eye out.
Tonight, I would like to introduce you to my  first guest blogger, Patrick Pillars who can be found over at Paddy's Wanderings. He's a fellow TCA member and all around good guy. Once you're finished reading Patrick's post, please take some time to stop by his site and show him the love. I know he'd appreciate it.
Now read and enjoy. Momma says so!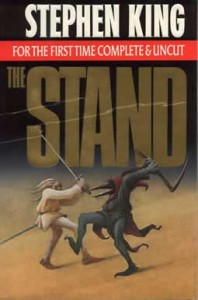 I discovered Stephen King through the movies before the books. I saw The Shining first, then Carrie. I really did not like either one. I have since read The Shining and it was meh. I never did finish Carrie.
Then I saw Christine, and I liked it. And then I read the book, which I really liked. I watched Stand by Me and The Running Man, both of which I liked. But I am here to tell ya, I was not a fan in any way.
Then I met Steph, she who would become better 1/2. She was a huge fan. I mean huge! She pestered me about how I should try other books by Stephen King. I said yeah well.. only if you will really listen to the Beatles — really give em a try. She was not a Beatles fan. I know, how is that possible? Then again, I was not a fan of Stephen King, how could that be possible, as well?
Well, we were fans of each other at this point, so we decided to trade an album for a book. She got the White Album. I got IT.
She did become a fan of the Beatles, although she likes Paul, and I kinda always liked John. I became a fan of Mr. King and we argue which is better, IT or The Stand. Good thing is, we are still fans of each other in spite of our differences. I may not have ever given any of his stuff a real chance if I had not been prodded along, and I would have missed an awful lot.
I am a short story nut, and I love his short stories. They just do it for me. I also like his older work much more so then his latest stuff. I think that The Long Walk may be my favorite novel, and I believe he wrote that in college. I also like The Gunslinger and the beginning of The Dark Tower series, all written early in his career, like The Stand and IT. There is a rawness, if you will, an abandon which seems to be missing from his later work. The Green Mile and Shawshank Redemption are two others I really like.
I fancy myself a writer, or at the very least, an educated wannabe, and what strikes me about King is his style. The stories are easy to slip into, to be a part of the story. That is what grabs readers and takes them on the journey and that, to me, is good writing. Whether confronting the Walking Dude or Pennywise, both improbable situations, the reader is right there with the characters, and it is believable. That is the magic. That is stuff I strive to do myself and what has made me a fan.
During one of our chats at The Creative Alliance, one of our members mentioned guest blogging on each other's sites, which is a great idea because it exposes our readers to new voices.
So the other night I sat down and brainstormed topics to write about with fellow TCA member Patrick. We came up with a pretty cool topic, so we're excited to share each other's posts with all of you.
If you are interested in guest blogging, you can reach me at nicole@nicoleireland.com.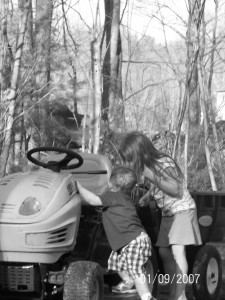 Whenever I sit down to write a blog post, I try desperately to find something really funny to say, but who the hell am I kidding? I'm not some comedic genius filled with profound insight and an ability to make everyone laugh. It's just not me, and I've come to accept that. Don't get me wrong, if any of you have some magical dust that you could sprinkle on me that would make everyone laugh at my jokes, great. Let me know.
Now my kids, on the other hand, are a completely different story. They're incredibly funny, and I'm not just saying that because they're my kids. They seriously are. My dad's wittiness skipped me and was passed onto them.
So today, I'm going to regal you with a couple of stories about these two because, well, I can. I'm their momma and extremely proud of them, so if you don't like reading stories about kids, GO AWAY!
The first stories I'm going to share with you are about my 8-year-old daughter. I love her to pieces, but she is seriously the most warped child I have ever met. I don't mean that she walks around looking for mice or whatever to roast on a spicket. I mean, she finds things funny at her age that most adults don't find amusing. Just ask my mom.
Ms. Thing also has the knack for cracking jokes that leave the rest of us looking at her, wondering where the hell it came from. We then, usually, start laughing to the point we have tears in our eyes and the need to pee.
So sit back and enjoy!
Story number 1: Just a couple of weeks ago, my mom, dad, Mini Me and I all went to New Hampshire to visit my brother and his boy toy. So we decided we'd go to the park not too far from the mall. As we driving through Dover Point to get there, we passed a cemetery, which inspired my daughter to say, "Oh look, a dead zone."
The truck got real quiet while we stared at her and then we just started laughing. She looked at us, all straight faced and said, "What did I say?"
Now that may sound like a really corny joke to all of you, but you have to remember, she's only eight, and the timing was perfect.
Story number 2: About a year and a half after my son's birth my daughter came up to me and asked if we could return her brother to CVS. (At the time I was standing in my mom's kitchen chatting with her about nothing.) My mom and I just looked at each other, trying to figure out where the conversation was headed because, when it comes to my daughter, there's just no telling.
I finally asked my daughter, "Why do you want to return your brother to CVS?"
And I will NEVER forget her response or her logic. "Since that's the place that you bought the white stick to pee on so you could get pregnant, that's where he came from. So we should be able to return him."
I was stunned. I've always been amazed by the way a child's mind works. The way they connect ideas is amazing to me, so the fact that she thought I got pregnant from a pregnancy test from CVS cracks me up.
Of course, I returned with, "Well, we could try. But I think that return policy expired 30 days after he was born."
The last two stories are much shorter and have to do with my son.
Story number 3: Over the past six months, my son's vocabulary has flourished, and I'm a bit ashamed to say that some of his new words aren't appropriate.
I have a horrible potty mouth when I drop or spill things. Usually "son of a bitch" comes out. Well, Mr. Smarty Pants figured out quite easily how to say it, so one day, he accidentally spilled some juice or milk on the kitchen floor. He looked at it and said "Oh, son of a bitch."
I tried really hard not to laugh, but the look on his face after he said it was priceless, so I, of course, couldn't control my laughter.
From that day on, I've really had to watch what I say around him because he has no problem with swear words.
Story number 4: I, like a lot of moms these days, attempted to breast feed my son. Long story short, I made it about two weeks before the doctor's said to me it was best if I stopped because I wasn't producing enough milk to feed the little monster. Ever since then, though, he's been a bit obsessed with my chest, which according to other mom's that I've talked to is pretty normal.
Yesterday, I was sitting on the floor, playing with his trains with him. He looked at me, patted me on the boob and said, "Lake likes yo boobs." (Lake is how he refers to himself since his first name is Blake.)
When he said that, I could not stop laughing. So I guess that's a good sign that he's going to be a boob man when he's older.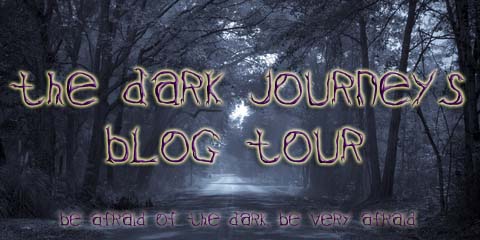 I know it's been a few days since I've posted anything,but it's not because I've been lazy. I've had a sick little one to deal with on top of setting up my new site, so it's been a bit crazy for me. More so than normal.
If you've taken the time to look around, you've probably noticed some formatting issues with my posts. All the posts that I imported from Blogger are messed up, so I have to fix each one individually. Not fun. Until they are all in tip top shape, please ignore their sad state.
And now for the fun stuff. As you know, I'm a huge fan of author Jennifer Hudock. In the year and a half or so that I've known her, she's become a dear friend of mine, providing me with advice and support when I needed it most.
Her and I have had many talks about our dreams and what our futures hold. I remember her once telling me that she would love to freelance write for a living. And at that time, I thought if there's anyone I know that can do it, it's her. Jenny has an amazing amount of determination and ambition, so I knew great things were in store for her. And I wasn't wrong.
Ms. Hudock has been working very hard on not only freelance writing, but her fiction writing, as well. And as a result, she is participating in a blog tour to help promote her work. Throughout the tour, she'll stop by and either take part in a written interview or a podcast where she'll discuss Goblin Market, the Dark Journeys collection and so much more. So make sure to keep your eyes open. (You can find the first interview below.)
May 2010
May 14, 2010: Jim – Yes, THAT Jim (Posted)
May 17, 2010: Edward G. Talbot
May 19, 2010: Morgan Elektra of Trickster Moon Productions
May 21, 2010: Ramblings of English with Chandra Jenkins
May 24, 2010: Paddy's Wanderings with Patrick Pillars
May 27, 2010: Drew Beatty
May 29, 2010: Scrivener's Circle with David Sobkowiak and Laura Frechette
Ms. Hudock is still finalizing blog tour dates for June. (Mine is the 19th, I believe.) If you would like to participate in the blog tour, but have not signed up yet, you can contact Ms. Hudock at jennybeanses@gmail.com.
Over the past few days, I've become really close with my red sharpie. We worked together and attacked my short story in an attempt to make it perfect. While I'm still not sure that it's as good as it can be, I do think it's one step closer. Or maybe I'm being too hard on myself. It wouldn't be the first time.
The hardest part about editing this particular story is having to deal with these emotions it evokes in me. There were times over the past couple days that I balled my eyes out as I read what I wrote. It's common practice for me to read the dialogue out loud, almost as though I'm acting it out, to see if it's believable. I figure if I end up crying, laughing or whatever, then I'm doing something right.
On a good note, a friend of mine told me that as soon as I publish this story, she will buy it, which was nice to hear. I can't wait to see how others respond to it.
To be honest, though, I'm scared because most of my friends are writers of fantasy and/or horror, and while I'm huge fan of those kinds of stories, my own is nothing like theirs, so I'm worried that it'll pale in comparison, even though it comes from my heart and is filled with little pieces of me. So I'm crossing my fingers that the story finds a home in other people's hearts and gives them hope and let's them know they aren't alone.
I wrote this poem about five years ago. Shortly afterwards, I put it together with pictures of my daughter.
As you can see, I'm sure, there are TONS of errors. There are definitely parts that should be rewritten. However, since it's Mother's Day, I'd thought I'd share it with all of you. It reflects the relationship I have with my Mini Me.
Who knows, maybe I'll even take the time today and rework "Only Us."