As a writer, it can be very frustrating when ideas pop up at inopportune times, like when you should be sleeping or spending time with your family. Last night, or rather early this morning, was one of those times for me.
At 2am this morning, when I should have been sleeping, I was wide awake, twiddling my thumbs and pondering whether or not I should get up and watch an episode of True Blood. I was tired, but my body wouldn't let me fall asleep. It was irritating me, and I was looking for a distraction.
Well, I sure got one!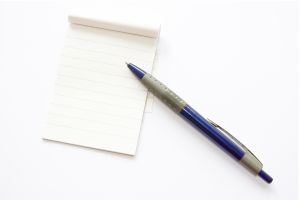 While I lay there under my nice, warm blankets, I felt the beginnings of an idea tickling the edges of my mind, dancing around just out of my reach, as though it were saying "Here I am. Catch me if you can."
Slowly, that taunting little troublemaker moved forward, and I was finally able to grasp ahold of it. As frustrated as I was about being awake when the rest of the house was sound asleep, I was also very excited by this new idea, which probably contributed to the fact that I never fell back to sleep. Once I start brainstorming, it's hard to turn my brain off.
Sure, I could have just chosen to ignore that pesky little idea when it first started toying with me, and spent that time drooling over Alexander Skarsgård until my lids grew droopy. But had I done that, I would have ended up very disappointed with myself because I didn't chase after an idea that could have been great with some tender love and care.
In all honesty, I would have missed out on two ideas because my initial brainstorming session led to another one. Needless to say, I've got to get working on both of these little nuggets. I'm anxious to see if they'll turn into something special.
If you're a fellow writer/artist/creative mind, tell me about some of your brainstorming sessions. Do you have them in the middle of the night too? During the day? When?
This entry was posted on Tuesday, February 8th, 2011 at 09:53 and is filed under
Writing
. You can follow any responses to this entry through the
RSS 2.0
feed. You can
leave a response
, or
trackback
from your own site.