February 10, 2011 Updates
I can honestly say that I've had a very productive week thus far, and it's only Thursday. There's still a couple more to go, so who knows how much more I'll accomplish before week's end.
I knew my to do list for this week was long, but I took it one step at a time, and I've managed to make it through a good portion of it. Since I've had such a great week thus far, it's enabled me to make a couple of huge decisions that I would like to share with all of you.
First, I originally said I wasn't going to launch my other site geared towards helping my fellow Maine residents because I just didn't have time. Well, I changed my mind again. I was making excuses for why I couldn't do it.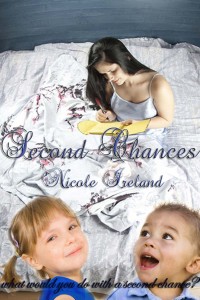 I knew in my heart it would be a valuable site for many people, but part of me was afraid of the work and failing. So I pushed it to the side, telling myself maybe one day. Well, one day is here. I decided yesterday that I was going to launch it, so I've been working on since last night. And it's coming along nicely, thanks to the help of my friends. I'll be posting a link to it within a couple days for everyone to check out.
My second piece of news revolves around my short story, titled Second Chances that was included in the From the Dark Side Anthology. I know there's not a lot of money to be made with single short stories, but I want to build up my readers before I publish my first full-length novel, so I've decided that within the next week or two I'm going to publish Second Chances. I plan on offering it as a free download to start and then after a certain time, switching over to a fee of $.99. It'll eventually be available on Barnes & Noble, Amazon and Smashwords. So stay tuned!
11 Responses to February 10, 2011 Updates