One of my side blogging gigs is writing for The Superficial Gallery, which I love.

Everyone over there is crazy as heck, but I love them. And I fit right in.
The great thing about writing for Acadia and Vange, the sites' owners, is that I can let my hair down and let the other side of Nikki shine through — the side that's less reserved and more fun. On here, I don't swear or say anything untoward, but over there, I do let lose a little bit and talk about my TV obsessions and my current pretend boyfriends.
So if you're a fan of True Blood or Alexander Skarsgard, make sure to stop by there and check the post out. I know Acadia and Vange would love to see you there, as would I.
FYI, in about a month, I'll be resuming my Destination Truth posts since DT starts back up on March 17th. (I can't wait. Team DT will be conducting a live investigation as they search for banshees.)
If you have an idea for a post you'd like to see me write for them, please let me know, I'm open to ideas.
As a writer, it can be very frustrating when ideas pop up at inopportune times, like when you should be sleeping or spending time with your family. Last night, or rather early this morning, was one of those times for me.
At 2am this morning, when I should have been sleeping, I was wide awake, twiddling my thumbs and pondering whether or not I should get up and watch an episode of True Blood. I was tired, but my body wouldn't let me fall asleep. It was irritating me, and I was looking for a distraction.
Well, I sure got one!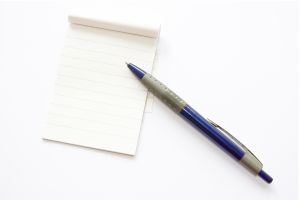 While I lay there under my nice, warm blankets, I felt the beginnings of an idea tickling the edges of my mind, dancing around just out of my reach, as though it were saying "Here I am. Catch me if you can."
Slowly, that taunting little troublemaker moved forward, and I was finally able to grasp ahold of it. As frustrated as I was about being awake when the rest of the house was sound asleep, I was also very excited by this new idea, which probably contributed to the fact that I never fell back to sleep. Once I start brainstorming, it's hard to turn my brain off.
Sure, I could have just chosen to ignore that pesky little idea when it first started toying with me, and spent that time drooling over Alexander Skarsgård until my lids grew droopy. But had I done that, I would have ended up very disappointed with myself because I didn't chase after an idea that could have been great with some tender love and care.
In all honesty, I would have missed out on two ideas because my initial brainstorming session led to another one. Needless to say, I've got to get working on both of these little nuggets. I'm anxious to see if they'll turn into something special.
If you're a fellow writer/artist/creative mind, tell me about some of your brainstorming sessions. Do you have them in the middle of the night too? During the day? When?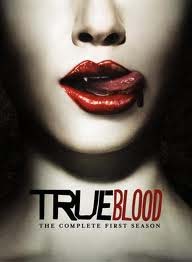 Recently I began writing for PopArmy.com, an entertainment site owned by my friends, authors Jennifer Hudock and James Melzer
I've known for quite some time that these two are chuck full of great ideas, so it came as no surprise to me when they decided to launch a True Blood DVD Giveaway. Yep, that's right. You could be the lucky winner of a copy of True Blood season one or True Blood season two. So, if you're cringing at the thought of not getting your weekly True Blood and sexy Alexander Skarsgård fix, here's your chance to feed your bloodsucking habit until season four begins.
To win, you have to follow the guidelines below, including commenting on this post and then commenting on the official post at PopArmy.com to inform them that you stopped by my site and left some comment love.
Any questions that you have can be posted over at the official True Blood DVD Giveaway page.
Per the official site:
Additional entries can be earned if you:
Follow PopArmy on Twitter and leave a comment letting us know you followed.
Retweet the giveaway and leave a comment with the tweet url.
Like PopArmy on Facebook and leave a comment letting us know you "liked" us.
Send the giveaway out to your Facebook followers and comment to let us know you shared it.
Blog about the giveaway on your site or blog and comment with the url so we can check out your site.
Visit our giveaway sponsors websites and leave a comment on a post there. Comment here letting us know which posts you commented on so we can verify it.  Sponsors: Paddy's Wanderings, Chandra, Superficial Gallery, Doubleshot Reviews, Just Nikki and Tony Faville.
That's twelve separate ways to enter, so increase your chances and do them all!