What's Next?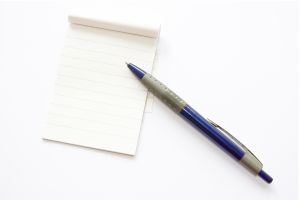 Good morning, faithful readers. It's been a little over two weeks since my last update on A Second Chance. In my previous post, I mentioned that I wanted to get my word count for A Second Chance up to 11,000. Well, guess what? I did it! In fact, I surpassed that amount…by a lot. My final word count ended up being 14,577 words. Honestly, I'm not sure how I made it to that point. I didn't think I'd be able to, but I did it. And I'm THRILLED! (And proud.)
Since Tuesdays of last week, I've sent A Second Chance out to three readers and my editor. My first reader sent me an email yesterday, telling me this:
Nikki,
I just finished and what can I say? I LOOOVE what you did with the story! I love all of the detail you have added. It made me feel as if I were right there and feeling her pain. I also love the twist of her going to heaven to talk things out. That was great! I love that you could FEEL the connection and the love! You must be so proud of yourself! That was a pleasure and an honor to read!! Thank you for allowing me to read it!
(I'm truly glad that my reader was able to feel a connection with the story. That was my goal.)

As for my editor, I can't wait to see what she thinks about the changes I've made. I followed all of the advice she gave me, and I added in some new ideas of my own. Hopefully they meshed well together. If not, she'll tell me, and I'll do what I have to make sure the story works. I won't publish it until it does.
So what comes next, you ask? Well, once my editor is done doing her thing, I'll make any needed changes. From there, her hubby will help me with the formatting needed for publication. But that's not all. I also need to have a cover made for it. After that, it should be ready to publish. *crosses fingers*
Until next time, happy reading.
Guest Blogging Opportunities:
If you're interested in guest blogging here  at The Evolution of Nikki, please feel free to contact me at nicole@nicoleireland.com. I'm open to any suggestions you may have.
5 Responses to What's Next?