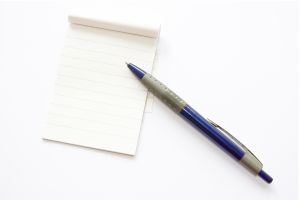 After last night's VERY successful writing session, I decided that I needed to take a few minutes this morning and write a quick update on the status of Second Chances.
As I mentioned in a previous post, things have been crazy busy around here. I haven't had a lot of time to work on my personal writing. When I've had a few minutes here and there, I've tried to get in some editing, but it hasn't been working out so well. I just wasn't feeling what I was writing because I was so distracted and couldn't focus enough time on Second Chances to really find my groove.
But last night was different, which is surprising since it started out kind of crappy. I had worked on Second Chances for a little while the night before and had actually managed to write 500 words, which doesn't sound like much in the grand scheme of things, but considering my lack of free time lately, that was like writing a novel. So imagine how upset I was when I pulled up SC last night and noticed that all I had written the night before was gone. That discovery led to me cussing out my computer for a few minutes before I told myself to shut up and stop whining and to get writing. (Sometimes I just need to give myself a pep talk. LOL!)
For some reason something clicked last night, and I was able to whip out a scene that's been bothering me. I was really worried about how it would come across to others. I didn't want to sound preachy or like I was directing the scene at one particular group of people. I wanted it to resonate with everyone. So it was hard for me to find the right words. But last night when I started writing, I fell into that little groove that I love so much. The words just poured out of me, and I was able to finish that scene. Granted, it's not perfect. I've got to go back through it today, hopefully, and add some bits and pieces, but I think on the whole, it's what I was hoping for.
I still have a couple others scenes I want to add to SC. By the time I'm done, I'm hoping the final word count will be between 11,000-13,000 words, which is a lot more than the initial word count. From there I'll do another edit on my own before sending it off to Jenny for her final runthrough. I want it to be the best that it can, and if that means it takes another month or two to get it there, that's fine. The end result will definitely be worth it.
I have to admit, though, that I'm still nervous as hell about releasing SC on its own. The thought of anyone criticizing it upsets me because I truly do have some much of myself invested in it. But at the same time I know it's just like letting your children grow up and experience the world. Even though it's scary, you've got to do it.
So there's my long-awaited update. I will update again soon.
In the meantime, if you're looking for some great writing-related posts, head on over to Jennifer Hudock's website. She's had a lot of fantastic guest bloggers stop by lately who have offered up some extremely helpful advice on self-publishing and being an indie author. If you've been struggling with your own publishing efforts, I strongly encourage you to read the guest blogs on her site because I think they'll help you. I know they've helped me…A LOT!
Until next time, I love you. And happy reading and writing.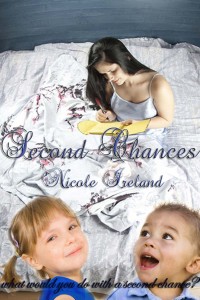 On the 13th of this month, I sent Second Chances off to my friend, author Jennifer Hudock, for editing. Before I hit the send button, I was scared, and I asked myself if I was prepared for whatever may come. This particular story means a lot to me, and I really want it to live up to its potential, even if that means a significant amount of work. But the thought of it being torn apart scared the daylights out of me.
There was a part of me that was also fearful that Jenny would email me back and say, "You suck! Stick to your dayjob."
Yes, I know I was being a bit paranoid — okay, a lot paranoid, but it's who I am. I worry all the time about my writing and whether or not people will like it.
This morning Jenny sent me back the edits for Second Chances. My initial fears were unfounded. As always, she provided me with some very valuable insight on what areas I could expand on that would take Second Chances to another level.
What's great about Jenny is that she looks at more than just punctuation and grammar. She offers suggestions on additional scenes that can really help round out a story. She invests a lot of time into providing more than what most editors do. She's professional. And she's sincere. She wants to make each story that she edits that best that it can be. She understands that these stories sometimes come from places deep down inside and are often painful to write about.
I've said before that there is no one else I'd rather have edit my work, and that still stands true. I recommend Jenny to any of you that are looking for a quality editor who goes above and beyond normal copyediting duties. Believe me, you'll get more than your money's worth.
And Jenny, thank you SO much for being the person you are, who cares enough to provide the level of service that you do. I know with you on my team, I can't go wrong. You're more than just my editor. You're my friend and personal cheerleader, and I'm very grateful to have you in my life. You've truly helped me become a better writer, and there's not enough thanks in the world to express how much that means to me.
One of my side blogging gigs is writing for The Superficial Gallery, which I love.

Everyone over there is crazy as heck, but I love them. And I fit right in.
The great thing about writing for Acadia and Vange, the sites' owners, is that I can let my hair down and let the other side of Nikki shine through — the side that's less reserved and more fun. On here, I don't swear or say anything untoward, but over there, I do let lose a little bit and talk about my TV obsessions and my current pretend boyfriends.
So if you're a fan of True Blood or Alexander Skarsgard, make sure to stop by there and check the post out. I know Acadia and Vange would love to see you there, as would I.
FYI, in about a month, I'll be resuming my Destination Truth posts since DT starts back up on March 17th. (I can't wait. Team DT will be conducting a live investigation as they search for banshees.)
If you have an idea for a post you'd like to see me write for them, please let me know, I'm open to ideas.
I have a couple of new updates to share.
First, I finished editing Second Chances and sent it off to Jennifer Hudock for editing. There is no one else I trust more than her to edit my baby. I know with her help, we'll make it the best it can be.
Second, after talking with Jenny about future projects, I decided on a couple things. I'm going to finish up another short story that is VERY near completion. I'll then offer the new story, as well as Second Chances, as a doubleshot. Until then, Second Chances will be free for download. And maybe, just maybe, the doubleshot will feature a new cover that incorporates both stories.
The other project that Jenny and I discussed was the YA novels we're both toying with. I've got one that is about 1/8 of the way finished, so there's a lot to be done. And to be honest, I wasn't sure if it was a good storyline, but Jenny assured me it is, so we're going to support each other through this new process — well, new to me.

The third update for today is that I officially launched my new site, Frugal Maine, early last week. I'm currently looking for resource sites to include in my blog roll on FM that would further help Maine residents, so if you think you have a site that is relevant, please let me know.
I also have to mention that my new site was mentioned on the latest edition of Podcaturday by Jenny, which was really sweet of her. Her, James Melzer and Acadia, from The Superficial Gallery, are all good friends of mine, so I'm tickled pink whenever they mention me.
Until next time, my friends, take care.
I can honestly say that I've had a very productive week thus far, and it's only Thursday. There's still a couple more to go, so who knows how much more I'll accomplish before week's end.
I knew my to do list for this week was long, but I took it one step at a time, and I've managed to make it through a good portion of it. Since I've had such a great week thus far, it's enabled me to make a couple of huge decisions that I would like to share with all of you.
First, I originally said I wasn't going to launch my other site geared towards helping my fellow Maine residents because I just didn't have time. Well, I changed my mind again. I was making excuses for why I couldn't do it.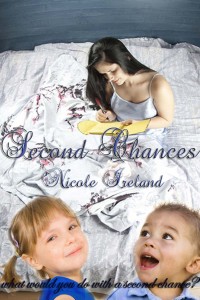 I knew in my heart it would be a valuable site for many people, but part of me was afraid of the work and failing. So I pushed it to the side, telling myself maybe one day. Well, one day is here. I decided yesterday that I was going to launch it, so I've been working on since last night. And it's coming along nicely, thanks to the help of my friends. I'll be posting a link to it within a couple days for everyone to check out.
My second piece of news revolves around my short story, titled Second Chances that was included in the From the Dark Side Anthology. I know there's not a lot of money to be made with single short stories, but I want to build up my readers before I publish my first full-length novel, so I've decided that within the next week or two I'm going to publish Second Chances. I plan on offering it as a free download to start and then after a certain time, switching over to a fee of $.99. It'll eventually be available on Barnes & Noble, Amazon and Smashwords. So stay tuned!
As a writer, it can be very frustrating when ideas pop up at inopportune times, like when you should be sleeping or spending time with your family. Last night, or rather early this morning, was one of those times for me.
At 2am this morning, when I should have been sleeping, I was wide awake, twiddling my thumbs and pondering whether or not I should get up and watch an episode of True Blood. I was tired, but my body wouldn't let me fall asleep. It was irritating me, and I was looking for a distraction.
Well, I sure got one!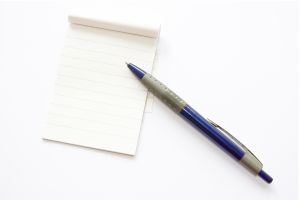 While I lay there under my nice, warm blankets, I felt the beginnings of an idea tickling the edges of my mind, dancing around just out of my reach, as though it were saying "Here I am. Catch me if you can."
Slowly, that taunting little troublemaker moved forward, and I was finally able to grasp ahold of it. As frustrated as I was about being awake when the rest of the house was sound asleep, I was also very excited by this new idea, which probably contributed to the fact that I never fell back to sleep. Once I start brainstorming, it's hard to turn my brain off.
Sure, I could have just chosen to ignore that pesky little idea when it first started toying with me, and spent that time drooling over Alexander Skarsgård until my lids grew droopy. But had I done that, I would have ended up very disappointed with myself because I didn't chase after an idea that could have been great with some tender love and care.
In all honesty, I would have missed out on two ideas because my initial brainstorming session led to another one. Needless to say, I've got to get working on both of these little nuggets. I'm anxious to see if they'll turn into something special.
If you're a fellow writer/artist/creative mind, tell me about some of your brainstorming sessions. Do you have them in the middle of the night too? During the day? When?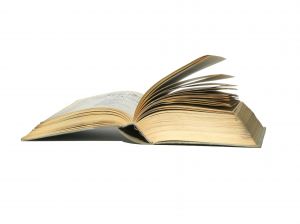 Good evening, everyone!
As I mentioned in my resolution/goals post for 2011, I would like to complete my first ebook before the end of the year. This ebook would hopefully help my fellow Mainers, which is important to me.
I have to tell you, though, that it hasn't been easy finding the time to work on it. I try to fit in at least 15 mins. per night, more when possible, but sometimes, even 15 mins. is too much.
While I haven't completed as much as I would like, I am almost finished the first chapter, which is no small feat, at least not for me since I have so many different things that I'm working on.
As for a release date, I don't have one set yet. Although, I would love to see it published by my birthday in July. Of course, that will all depend on how busy I am with other areas of my life. Again, this is when a clone would come in handy.
One idea that I've also been playing around with is finally launching the second domain that I purchased several months back. Again, my time is limited, but if I use it specifically to promote my ebook and any others in the series, than it shouldn't be too bad. I hope.
If any of you have tips on writing an ebook, please feel free to leave them below. I'm open to all suggestions.
*Photo courtesy of lusi.
For as long as I can remember, I've struggled to find a place to fit in — a place free of ridicule, where I can relax and not worry about what others are think about me.
I've struggled to find friends that understand me and accept me for who I am. Over the past 27 years, almost 28, I've been lucky to find a few people that I've been able to call true friends — kindred souls — but distance and circumstance have pulled us in opposite directions, which sucks, but that's life. Some people are only meant to be in your life for a limited amount of time.
Over the past six months I've faced a lot of heartache and uncertainty, and I haven't had a lot of people to talk to, lean on or encourage me to not give up on the things that I want from life. It's been lonely and exhausting, and I often wished there was a place that I could go that would offer me a respite that I desperately needed — an escape from the chaos around me.
Things are finally changing, and for once, I don't feel so alone or like I don't matter. A
friend
, thanks to one of her many thought provoking blog posts, made me realize that I've been making excuses for why I can't work on accomplishing my dreams. I was always too busy taking care of the kids, the house, etc. I never forced myself to take time for ME, which was wrong. I deserve attention too!
Shortly after my epiphany, I joined
The Creative Alliance
, which the above mentioned friend is a part of.
TCA
was the best thing that could have happened to me at this time. I finally think I've found a place where I can find friendship and the support that I need to forge on and chase my dreams down.
The Creative Alliance has given me extra motivation because I'm surrounded by like-minded individuals who are all trying to be successful and accomplish great things with their lives. Their successes make me realize that mine are attainable too, but I have to be willing to work hard and not give up. I need to take time for ME and focus on what I want.
I've never been a part of such a diverse group of people. All of the
TCA
folks are incredibly smart, funny and inspiring. And if you're one of those folks, THANK YOU! You've made this mom realize it's okay that I to want to chase after my dreams. It doesn't make me a bad or neglectful mom. It does, however, make me a good role model because I'm teaching my children how to have ambition and fearlessness and that's something every child should be taught.
I truly hope that
TCA
is around for a long time and helps other creative types see their dreams come into fruition.
Over at
The Creative Alliance
site, there is a discussion going on about where creativity comes from. Many of us have contributed to the conversation, offering insight into the origins of our own ideas. The sources vary from person-to-person, and it's always interesting to see what provokes creativity in others.
For me, inspiration comes from all around me. Sometimes an idea will come to me when I'm spending time with my children. In fact, my daughter inspired a series of children's stories that are based on things she did as a toddler. I'd actually like to see them published one day, but as we all know, that's easier said than done in these tough economic times when less books are being published.
Another source of inspiration for me is my dreams. There are nights when I go to bed, and I'll dream about things that are so off the wall and crazy that they inspire short stories that often leave me questioning my own sanity or whether or not I'm receiving ideas from someone else.
I do sometimes feel as though my stories are not my own and that they come from someplace outside of me, like a muse, of sorts. It's almost as though someone's channeling ideas into my mind, down through my arms and into my fingertips where I release the idea onto paper or a computer screen. While that may sound a bit kooky to those who don't write, to those who do, it makes perfect sense, at least for some of us.
I also find inspiration in my own personal teenage experiences. There were aspects of my teenage life that were hard to deal with. I often wondered if I'd make it to adulthood, and as you can see, I did, but not without my share of heartache.
I feel that many of my experiences would inspire younger generations, especially teenagers who are struggling to find themselves and where they fit into this world. So I look inward and find experiences that I've had that I could work into a story in some way while delivering a positive message about hope and perseverance.
Some additional ways that I gain inspiration are from observing others and from reading articles from various news outlets. In fact, the first novel I ever wrote was inspired by a murder of a young woman that took place in the town next to mine.
So in closing, my question for all of you is this, where do YOUR ideas come from? Feel free to post them here or you can head over to The Creative Alliance and share with everyone.
Good afternoon! The message below is a repost from a fellow eMuse staff-member. We'd love to see you participate in this wonderful and exciting opportunity.
Before eMuse kicked off as a site, our founders ran a small writers group where we took great pride in tossing out writing prompts and then awarding fabulous prizes to the best contributors. We have grown leaps and bounds since then, publishing our quarterly literary arts journal and featuring the most amazing talent we could find on the net. Last summer, we had our first official eMuse contest, the Summer Camp for Writers. eMuse Summer Madness kicks off now, and we're locking you all up in the nuthouse and prescribing art therapy!

eMuse and author J.C. Hutchins are teaming up to bring you an amazing contest. As many of you know, J.C. is prepping to release his new book: Personal Effects: Dark Art through St. Martin's Press this June. The novel takes place in an insane asylum, and we thought it would be fun to break out the straitjackets and put together a contest to support the new book.
Since we are a literary arts magazine, we will be accepting submissions in three categories: Art, poetry and fiction. The central focus of all submissions must be an insane asylum, but need not directly relate to Personal Effects: Dark Art. Poetry must be at least 15 lines long. All short stories should be at least 1000-1500 words in length. We may consider longer pieces in cases of exceptional storytelling. Please submit one to two pieces of art, saved as a .jpg files and attached to your email.
I know you're begging for us to get on to the fabulous prizes, so here it goes… Not only will the winning submission in each category be featured in the September edition of eMuse, the lucky three will also win an autographed copy of Personal Effects: Dark Art. This book is amazing. Not only is it insanely creepy, it's an interactive game. You can find out more about the novel by visiting the official site: Personal Effects: Dark Art.
You may start sending in your submissions on Sunday, April 19, 2009, and we will accept them through June 6, 2009, at midnight EST. Winners will be announced along side my own personal review of Personal Effects: Dark Art in the June edition of eMuse, which goes live on June 15, 2009. Please title the subject of all emails: eMuse Summer Madness Contest and mail your submissions to:
art_submissions@emuse-zine.com
fiction_submissions@emuse-zine.com
poetry_submissions@emuse-zine.com