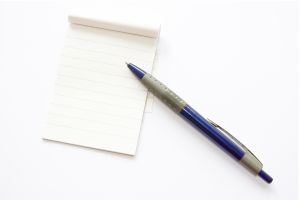 After last night's VERY successful writing session, I decided that I needed to take a few minutes this morning and write a quick update on the status of Second Chances.
As I mentioned in a previous post, things have been crazy busy around here. I haven't had a lot of time to work on my personal writing. When I've had a few minutes here and there, I've tried to get in some editing, but it hasn't been working out so well. I just wasn't feeling what I was writing because I was so distracted and couldn't focus enough time on Second Chances to really find my groove.
But last night was different, which is surprising since it started out kind of crappy. I had worked on Second Chances for a little while the night before and had actually managed to write 500 words, which doesn't sound like much in the grand scheme of things, but considering my lack of free time lately, that was like writing a novel. So imagine how upset I was when I pulled up SC last night and noticed that all I had written the night before was gone. That discovery led to me cussing out my computer for a few minutes before I told myself to shut up and stop whining and to get writing. (Sometimes I just need to give myself a pep talk. LOL!)
For some reason something clicked last night, and I was able to whip out a scene that's been bothering me. I was really worried about how it would come across to others. I didn't want to sound preachy or like I was directing the scene at one particular group of people. I wanted it to resonate with everyone. So it was hard for me to find the right words. But last night when I started writing, I fell into that little groove that I love so much. The words just poured out of me, and I was able to finish that scene. Granted, it's not perfect. I've got to go back through it today, hopefully, and add some bits and pieces, but I think on the whole, it's what I was hoping for.
I still have a couple others scenes I want to add to SC. By the time I'm done, I'm hoping the final word count will be between 11,000-13,000 words, which is a lot more than the initial word count. From there I'll do another edit on my own before sending it off to Jenny for her final runthrough. I want it to be the best that it can, and if that means it takes another month or two to get it there, that's fine. The end result will definitely be worth it.
I have to admit, though, that I'm still nervous as hell about releasing SC on its own. The thought of anyone criticizing it upsets me because I truly do have some much of myself invested in it. But at the same time I know it's just like letting your children grow up and experience the world. Even though it's scary, you've got to do it.
So there's my long-awaited update. I will update again soon.
In the meantime, if you're looking for some great writing-related posts, head on over to Jennifer Hudock's website. She's had a lot of fantastic guest bloggers stop by lately who have offered up some extremely helpful advice on self-publishing and being an indie author. If you've been struggling with your own publishing efforts, I strongly encourage you to read the guest blogs on her site because I think they'll help you. I know they've helped me…A LOT!
Until next time, I love you. And happy reading and writing.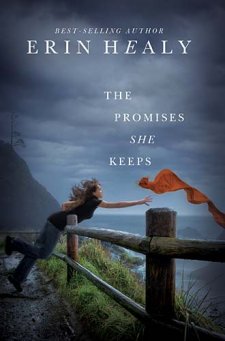 The Promises She Keeps
Erin Healy
Summary:
The Promises She Keeps revolves around three central characters: Promise, Porta and Chase.
Promise Dayton is an aspiring young singer afflicted with Cystic Fibrosis who wants to leave her mark on this world before she dies. Promises gains some notoriety for her singing abilities, but draws more attention to herself after she survives a series of accidents that would have killed most people.
Porta is an older woman and sorceress who is obsessed with finding the key to eternal life. And she believes Promise is that key following the unexplained accidents that surrounded the young woman and left her with only minor injuries.
And then there's Chase, an autistic artist in his early 30s who deals with strange visions of trees, which leads to some interesting drawings, one of which has to do with Promise, whom he eventually falls in love with.
My Reaction:
When I first read the synopsis on this book, I was instantly intrigued. The storyline sounded very interesting and right up my alley.
There were a few minor issues I had with the book, but I can't really say too much about them since it would give away too much of the storyline. And I don't want to ruin it for anyone. So I'll talk about the things I can: the characters.
Each of the characters in this book, save one or two, were extremely likeable, but not overly complex.
Though Porta was the villian, I found myself drawn to her character. She was mean, conniving, manipulative, you name it, but I found her interesting nonetheless.
The character of Promise was strong and determined. She didn't let her illness hold her back. She wasn't afraid to work hard to see her dream realized, and that I can respect since I'm no stranger to hardwork.
The character of Zach was the one I felt really bad for. He didn't have an disease or genetic issue to contend with like Promise or Chase, but he had his own share of problems to deal, most of which revolved around his mother Porta. You can feel her disdain for Zach throughout the book and as a mom, that pulled at my heartstrings.
As for the character of Chase, he was beautifully written. He didn't have an evil bone in his body. He was filled with nothing but light and love and he was the perfect contrast to Porta's darkness.
One other thing I can say about this book is that the ending left me a bit disappointed. There were a part of me that would have liked to see it end a bit differently.
In conclusion, I give this book 3 stars out of 5.
*
If you have an Amazon Kindle or don't mind reading on your computer, you can download the first chapter of The Promises She Keeps at Amazon.com. Happy reading!
*
Disclosure of Material Connection: I received this book free from the publisher through the BookSneeze®.com book review bloggers program. I was not required to write a positive review. The opinions I have expressed are my own. I am disclosing this in accordance with the Federal Trade Commission's 16 CFR, Part 255: "Guides Concerning the Use of Endorsements and Testimonials in Advertising."
As you probably have noticed, I've been missing in action once again. It's not because I don't have anything to say because I ALWAYS do. The truth is, I'm really busy with work work. You know, the kind that pays you opposed to just blogging for fun and hoping one day it'll pay off?
If I was making boat loads of money off of this site, it would be one thing, but I make next to nothing. And I can't support a family on that amount.
Like many families I know, money is REALLY tight right now. My husband is barely getting 40 hours at work, which means I need to make up the difference in order to pay the bills, feed the kids, pay for gas, etc.
It's frustrating to me because I'm working crazy hours just to make enough money to help us squeak by. I'm literally working seven days a week with little extra to show for it. But that's okay as long as I help keep a roof over our heads and food in our bellies.
When I'm not working, I'm running errands, cleaning or spending time with the kids. There hasn't really been any extra time to speak of for me to just sit and work on my two sites or on my writing. I hate it, but you've got to do what you've got to do. No one else is going to pay my bills for me.
Don't get me wrong, if a magical little elf appeared and offered to do the housework, cooking and some of my work for me, I'd accept. It would open up my schedule some. But since I don't see that happening anytime soon, I've got to continue what I'm doing.
I know it may seem like I'm making excuses for not writing, but that's not the case at all. I have all the edits for Second Chances that I want to finish in the worst way, but I can't jeopardize my family's well-being. My kids depend on me. I'm responsible for all of their needs. Sometimes, that means putting things aside for a bit to focus on providing for them. After all, that's what parents do.
I know, though, that it will ease up some in the future, and I will be able to focus on my other pursuits again. I keep reminding myself of that, and it helps.
I just wanted to let everyone know that I'm not being lazy by not posting. I've just got a lot on my plate that I need to work on right now. Be patient, and I'll post when I can.
Much love,
Nikki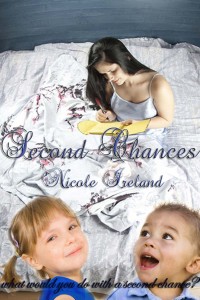 On the 13th of this month, I sent Second Chances off to my friend, author Jennifer Hudock, for editing. Before I hit the send button, I was scared, and I asked myself if I was prepared for whatever may come. This particular story means a lot to me, and I really want it to live up to its potential, even if that means a significant amount of work. But the thought of it being torn apart scared the daylights out of me.
There was a part of me that was also fearful that Jenny would email me back and say, "You suck! Stick to your dayjob."
Yes, I know I was being a bit paranoid — okay, a lot paranoid, but it's who I am. I worry all the time about my writing and whether or not people will like it.
This morning Jenny sent me back the edits for Second Chances. My initial fears were unfounded. As always, she provided me with some very valuable insight on what areas I could expand on that would take Second Chances to another level.
What's great about Jenny is that she looks at more than just punctuation and grammar. She offers suggestions on additional scenes that can really help round out a story. She invests a lot of time into providing more than what most editors do. She's professional. And she's sincere. She wants to make each story that she edits that best that it can be. She understands that these stories sometimes come from places deep down inside and are often painful to write about.
I've said before that there is no one else I'd rather have edit my work, and that still stands true. I recommend Jenny to any of you that are looking for a quality editor who goes above and beyond normal copyediting duties. Believe me, you'll get more than your money's worth.
And Jenny, thank you SO much for being the person you are, who cares enough to provide the level of service that you do. I know with you on my team, I can't go wrong. You're more than just my editor. You're my friend and personal cheerleader, and I'm very grateful to have you in my life. You've truly helped me become a better writer, and there's not enough thanks in the world to express how much that means to me.
One of my side blogging gigs is writing for The Superficial Gallery, which I love.

Everyone over there is crazy as heck, but I love them. And I fit right in.
The great thing about writing for Acadia and Vange, the sites' owners, is that I can let my hair down and let the other side of Nikki shine through — the side that's less reserved and more fun. On here, I don't swear or say anything untoward, but over there, I do let lose a little bit and talk about my TV obsessions and my current pretend boyfriends.
So if you're a fan of True Blood or Alexander Skarsgard, make sure to stop by there and check the post out. I know Acadia and Vange would love to see you there, as would I.
FYI, in about a month, I'll be resuming my Destination Truth posts since DT starts back up on March 17th. (I can't wait. Team DT will be conducting a live investigation as they search for banshees.)
If you have an idea for a post you'd like to see me write for them, please let me know, I'm open to ideas.
I have a couple of new updates to share.
First, I finished editing Second Chances and sent it off to Jennifer Hudock for editing. There is no one else I trust more than her to edit my baby. I know with her help, we'll make it the best it can be.
Second, after talking with Jenny about future projects, I decided on a couple things. I'm going to finish up another short story that is VERY near completion. I'll then offer the new story, as well as Second Chances, as a doubleshot. Until then, Second Chances will be free for download. And maybe, just maybe, the doubleshot will feature a new cover that incorporates both stories.
The other project that Jenny and I discussed was the YA novels we're both toying with. I've got one that is about 1/8 of the way finished, so there's a lot to be done. And to be honest, I wasn't sure if it was a good storyline, but Jenny assured me it is, so we're going to support each other through this new process — well, new to me.

The third update for today is that I officially launched my new site, Frugal Maine, early last week. I'm currently looking for resource sites to include in my blog roll on FM that would further help Maine residents, so if you think you have a site that is relevant, please let me know.
I also have to mention that my new site was mentioned on the latest edition of Podcaturday by Jenny, which was really sweet of her. Her, James Melzer and Acadia, from The Superficial Gallery, are all good friends of mine, so I'm tickled pink whenever they mention me.
Until next time, my friends, take care.
I can honestly say that I've had a very productive week thus far, and it's only Thursday. There's still a couple more to go, so who knows how much more I'll accomplish before week's end.
I knew my to do list for this week was long, but I took it one step at a time, and I've managed to make it through a good portion of it. Since I've had such a great week thus far, it's enabled me to make a couple of huge decisions that I would like to share with all of you.
First, I originally said I wasn't going to launch my other site geared towards helping my fellow Maine residents because I just didn't have time. Well, I changed my mind again. I was making excuses for why I couldn't do it.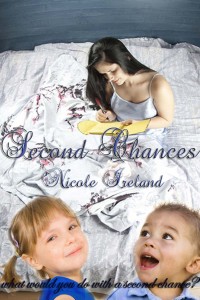 I knew in my heart it would be a valuable site for many people, but part of me was afraid of the work and failing. So I pushed it to the side, telling myself maybe one day. Well, one day is here. I decided yesterday that I was going to launch it, so I've been working on since last night. And it's coming along nicely, thanks to the help of my friends. I'll be posting a link to it within a couple days for everyone to check out.
My second piece of news revolves around my short story, titled Second Chances that was included in the From the Dark Side Anthology. I know there's not a lot of money to be made with single short stories, but I want to build up my readers before I publish my first full-length novel, so I've decided that within the next week or two I'm going to publish Second Chances. I plan on offering it as a free download to start and then after a certain time, switching over to a fee of $.99. It'll eventually be available on Barnes & Noble, Amazon and Smashwords. So stay tuned!
No matter what day it is, I always have at least several different pieces of reading material that I'm making my way through.
My current list as follows: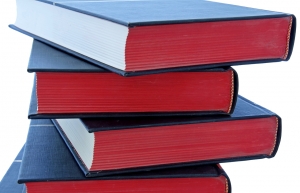 1- Jennifer Hudock's The Goblin Market
2- Linsly Donnelly's Happy Go Local
3- Amanda Hocking's Ascend (Part 3 of the Trylle Trilogy)
4- Jeff Lindsay's Darkly Dreaming Dexter
5- Penelope Fletcher's The Demon Girl
I've been asked plenty of times before how I can read so many books at once and not get confused. I don't have an answer for that because I don't know how I manage. I just do.
What makes this ability incredible to me is the fact that when I was in transitional first grade, a grade between kindergarten and first, I could barely read. I was FAR below where I was supposed to be. I was shy and had a hard time interacting with others, and as a result, my reading skills were subpar.
Thanks to the guidance and support that I received in remedial reading, I was able to hone my skills. I went from being below average, to reading at a third grade level in a matter of weeks. By the time I was in sixth grade, I was reading at a 12th grade level. It was nothing to see me reading William Shakespeare while other kids were out playing football and baseball. I was, as the saying goes, a bookworm.
It was like once I flipped that reading switch on, I couldn't turn it off. And it's been on ever since, much to the dismay of my wallet. Although, I have learned how to curb my spending habit when it comes to spending money on books. It wasn't easy.
My Pandigital Novel was a huge help in curbing my spending because I could download free books to read on it, as well as many that were $5 and under through Barnes & Noble and Smashwords. Unfortunately, a couple weeks ago I was reading a story on it and I started to doze off. My Novel slipped from my fingers and hit my nose, resulting in a crack across the upper portion of the screen, which made the touchscreen no longer work. Since my mom and dad didn't purchase insurance for it when they bought it for me, there's nothing I can do about it. To say I'm bummed would be an understatement because I have no idea how long it will be until I can get another. ;-(
So tell me what you're reading right now? I'm always looking for new suggestions.
As a writer, it can be very frustrating when ideas pop up at inopportune times, like when you should be sleeping or spending time with your family. Last night, or rather early this morning, was one of those times for me.
At 2am this morning, when I should have been sleeping, I was wide awake, twiddling my thumbs and pondering whether or not I should get up and watch an episode of True Blood. I was tired, but my body wouldn't let me fall asleep. It was irritating me, and I was looking for a distraction.
Well, I sure got one!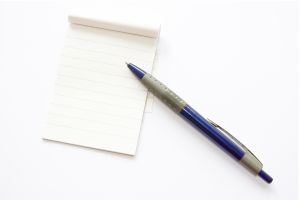 While I lay there under my nice, warm blankets, I felt the beginnings of an idea tickling the edges of my mind, dancing around just out of my reach, as though it were saying "Here I am. Catch me if you can."
Slowly, that taunting little troublemaker moved forward, and I was finally able to grasp ahold of it. As frustrated as I was about being awake when the rest of the house was sound asleep, I was also very excited by this new idea, which probably contributed to the fact that I never fell back to sleep. Once I start brainstorming, it's hard to turn my brain off.
Sure, I could have just chosen to ignore that pesky little idea when it first started toying with me, and spent that time drooling over Alexander Skarsgård until my lids grew droopy. But had I done that, I would have ended up very disappointed with myself because I didn't chase after an idea that could have been great with some tender love and care.
In all honesty, I would have missed out on two ideas because my initial brainstorming session led to another one. Needless to say, I've got to get working on both of these little nuggets. I'm anxious to see if they'll turn into something special.
If you're a fellow writer/artist/creative mind, tell me about some of your brainstorming sessions. Do you have them in the middle of the night too? During the day? When?
After a crazy-filled week of sick kiddos and a sick momma (me), of which I'll discuss more indepth in a later post, I'm back with a special treat for all of my readers.
My very good friend, author Jennifer Hudock was gracious enough to answer some questions that I sent her on her first full-length eBook, The Goblin Market. In the interview we also cover ePublishing and any advice she has for fellow writers considering the ePub route. (For those who don't know, ePublishing, or ePub, refers to electronic publishing.)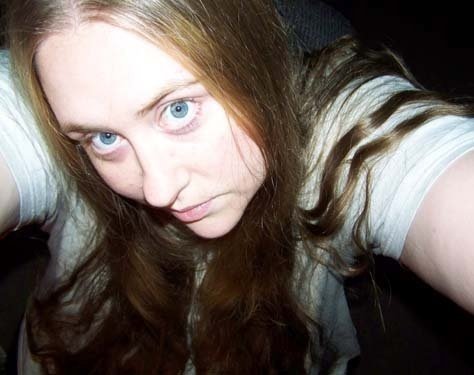 As always, I hope you enjoy this interview and will support Ms. Hudock's dream and purchase a copy of The Goblin Market.
Q: It's been awhile since your last interview here, so please take a moment to tell everyone what you've been up to since then?
J: Hi Nikki! I think the last time I was here we were talking about the Dark Journeys Short Story Collection. A lot's been up in the meantime. I put out two anthologies for charity: Farrago: The Michael Bekemeyer Project and From the Dark Side: A Charity Anthology. I also just released my first full-length eBook, The Goblin Market.
Q: Just last week you released your first full-length eBook novel The Goblin Market. Can you tell us about it? How it came to be? What inspired it?
J: I was inspired years ago by the Christina Rossetti poem of the same name. I started tossing around an idea that crossed The Goblin Market with Labyrinth, and as I kept writing the idea grew wings and morphed into something original. Here is the full description:
Beyond the Goblin Market lies the remains of a lost and broken kingdom divided by war. The war has been over for centuries, but the kingdoms still stand apart, overrun by a creeping goblin darkness known as the Darknjan Wald. It has been written that only one holds the power to destroy that darkness and reunite the kingdoms, but she has no memory of her former life.
Meredith Drexler must save her sister, Christina, from the wicked goblin king, Kothar, who has kidnapped the girl in order to convince Meredith to uphold an ancient commitment Meredith doesn't remember making. Sent Upland disguised as a human child, she has no recollection of her former faerie life, or her uncle's promised marriage betrothal to Kothar.
When she ventures back Underground in search of Christina, every step Meredith takes brings memories of her forgotten past back to the surface. As the pressures of her former life entangle with her quest to save her kidnapped sister, Meredith's predetermined fate is revealed. Will she embrace it, or walk away forever from a life she barely remembers as her own?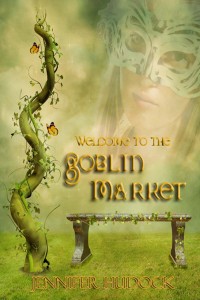 Q: What made you choose to go the eBook route?
J: I am a control freak. Self-publishing The Goblin Market gave me the opportunity to work hand in hand with my own editor, to choose my own cover art and it left marketing and promotion up to me as well. While the marketing and promotional aspect isn't always easy, I would have had to do a lot of that anyway even if I had gone through a traditional publisher.
Q: Would you still consider publishing it through a publishing house if given the opportunity?
J: It would depend on how well The Goblin Market was doing on its own. I know a lot of authors who are making far more than a traditional publishing house would ever dream of offering them for their work, so giving over their freedom doesn't seem beneficial. On the other hand, I think as writers there is still a certain stigma attached to the notion of seeing your book on the shelf at Barnes & Noble.
Q: What are the benefits of choosing ePub over traditional publishing?
J: As I said above, when you ePub yourself, all of the responsibility for producing quality work that readers will actually want to pay for falls into your hands. While that might seem like an overwhelming amount of work, you also have more say over some of the little details a publishing house might try to control. You also get higher royalties for your sales, which is a nice bonus, especially if you're selling as many eBooks as someone like Amanda Hocking.
Q: What advice do you have for others interested in ePub?
J: Take your time and hire an editor. An editor can help you get your work in the absolute best shape before you present it to the world. In a competitive industry, the poorly written sludge will eventually sink to the bottom of the pool.
Q: Now that you've released The Goblin Market, what's next? Do you have any other projects coming out in the near future?
J: I am working on the sequel to The Goblin Market right now. It's title Jack in the Green, and I'm about 1/3 of the way through the first draft. I also have a few other projects I am working on, but they're still in the very early stages of development so I'm not quite ready to share details on them yet.
Q: And though I've asked it before, please let everyone know where to go to find out more information about you?
J: You can visit me on The Inner Bean, my official website. You can also follow me on Twitter, where I spend far more time than I probably should.
Q: And where can everyone go to purchase a copy of The Goblin Market?
J: You can get a copy of The Goblin Market for just $2.99 on Amazon and Smashwords. (Side Note: Earlier today Ms. Hudock posted tweeted that she has dropped the price of The Goblin Market to $.99 at Smashwords in honor of the Super Bowl, so head on over and purchase yourself a copy.)
*If you're interested in having me interview you, please feel free to send me an email at nicole@nicoleireland.com. Thanks!