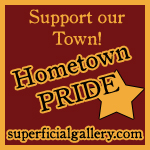 As some of my readers know, I ocassionally guest blog over at The Superficial Gallery, usually about my love for Destination Truth and Josh Gates.
Recently, Acadia and Vange, the sites kickass owners, started a new Hometown Pride Contest. Since I'm from Maine, my city of choice was Portland. I can't use Lebanon because, a: it's not a city, and b: it's pretty much a podunk town.
Anyway, if you're a fan of Portland, please hop on over to The Superficial Gallery to check out the newest update to the Portland page. And feel free to leave a comment on why you think Portland, Maine is great.
I have some very exciting news for those of you who love to read fantasy novels. My very good friend, author  Jennifer Hudock is holding one freaking awesome giveaway right now. And you can be a part of it.
If any of you are followers of Ms. Hudock, then you may have listened to her Podcast version of Goblin Market. This week she released the eBook edition and has set a goal of 50 sales by tomorrow night. Once she hits 50, she will be giving away five  print editions of Goblin Market — the only five print copies available. No one else will have them.
Now, I wouldn't tell all of you to buy this book if I didn't know how awesome it is. Jennifer is an amazing writer who creates worlds that are magical. Her words have the ability to transport you to another place and time, something not all writers are capable of. I've read many of her stories and love them all.
In order for the giveaway to happen, Ms. Hudock needs help from all of you. Once you purchase a copy of Goblin Market, please pass on the link to friends and family you know who would be interested in reading it. Also, please feel free to Tweet about it or post the link on your Facebook page. MySpace works too.
Goblin Market is currently available for purchase at Smashwords and Amazon for $2.99. Honestly, you can't beat the price. And don't worry, if you live in the UK, you can still purchase a copy through Amazon UK.
Here's the great thing about purchasing it through Amazon, you can download a sample of the story. I guarantee that once you start reading it, you'll want to buy it.
Once you've purchased the book, you'll need to email Ms. Hudock a copy of your receipt at jennybeanses@gmail.com. You will then be entered to win one of the five print edition copies of Goblin Market. The receipt needs to say that it was purchased on 1/27, 1/28 or 1/29 in order to be eligible for entry. If the goal of 50 eBooks sold is NOT reached by the end of tomorrow night at 11:59pm ET, there will be no winners. So please, spread the word.
Goblin Market Description:
Beyond the Goblin Market lies the remains of a lost and broken kingdom divided by war. The war has been over for centuries, but the kingdoms still stand apart, overrun by a creeping goblin darkness known as the Darknjan Wald. It has been written that only one holds the power to destroy that darkness and reunite the kingdoms, but she has no memory of her former life.
As some of you may already know, today is a very important day to me because nine years ago today I gave birth to my daughter, Mikala.
The day she was born, my life changed forever. She made all the hard times in my life up to that point seem not so important, insignificant. Without her, I wouldn't be where I am today, and I wouldn't be who I am. I owe the world to that little girl, and I'm so blessed to have her in my life. She's the most beautiful person, both inside and out, and I can't wait to see the adult she grows into.
So I decided this morning to put my new computer to good use and create a slideshow of pictures showcasing my beautiful angel. I hope you all enjoy it. (You too, Mikala!)
For the past seven months or so I've been complaining ENDLESSLY about my laptop. It runs slow as molasses. It freezes up. It makes crazy noises. Programs don't work right at least half of the time. It's been an endless series of problems that I've tired of. However, we didn't have enough money to buy a new one.
A couple of weeks ago my mom ordered a brand new laptop for herself. When it arrived via UPS, I had the pleasure of setting it up for her, which meant, I got to play around with it. Needless to say, I fell madly in love with it and decided that it was time to buy a new one, so I did.
Yesterday morning, not long after I dragged myself out of bed, I purchased my new HP 17.3″-inch laptop from QVC. If it hadn't been for the monthly payment option through QVC, I would not have been able to purchase one. However, through QVC, my payments are taken out monthly. And in six months, it'll be completely paid off, which is great.
So what goodies does my computer have? Check the partial list below. The full list can be found here.)
1.86GHz Intel Premium processor P6000
17.3″ diagonal HD+ HP BrightView LED display, 1600×900 resolution
4GB DDR2 RAM
640GB 5400 RPM SATA hard drive, ProtectSmart hard drive protection
LightScribe SuperMulti 8X DVD+/-RW drive, double-layer support
Altec Lansing speakers
HP Web cam, integrated microphone
Full-sized keyboard with integrated numeric keypad
5-in-1 digital media reader: SD, MMC, MS, MS Pro, xD
Battery life up to 5 hours
In addition, I get a free software bundle, which includes:
Adobe Photoshop Elements 9
McAfee Anti-Virus (3-yr Subscription)
Britannica 2011 Ultimate Reference Suite
Sage ACT! Pro 2011
System Mechanic 10 (1-yr Subscription)
Family Tree Maker 2011
Hallmark Scrapbook Studio Deluxe 3.0
Mavis Beacon Teaches Typing Deluxe 20
All in all, I think I got a pretty sweet deal. And boy am I glad I don't need to rent from a rental place, where they double the price. If I had, I'd be paying for this same computer for two years.
(Next week, can you please hurry up and get here? Please!!)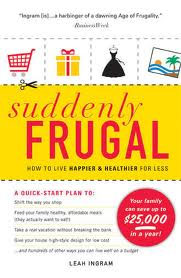 Over the past six months or so I've taken many steps towards living a more frugal life. During that time, I've learned a lot of valuable information from many people — information that I will carry with me forever.
Though I've learned a lot over the past six months, I know there's still a lot more to learn, so when an opportunity arises to read a book on living frugally, I take it.
Shortly before Christmas, I was in Ocean State with my mom when I came across Suddenly Frugal by Leah Ingram for $2.99. For that price, there was NO WAY I was passing it up since I knew at Amazon, B&N, etc. it would be way more. And what better way to practice frugality than by not buying books at full -price, which I admit, I've always done. Bad, bad me!
When I first started reading Suddenly Frugal, I was excited but a bit skeptical. The front of the book clearly states that you could potentially save your family up to $25,000 a year! Yes, that's right, $25,000 a year. That's a substantial amount. Is it really possible?
While I was skeptical, I knew there were many areas in my life that could use significant cutbacks, so I was willing to give her book a chance.
Throughout Suddenly Frugal, Ms. Ingram offers up a bevy of helpful frugal living tips on home repairs, car repairs, family entertainment, grocery shopping and more. She left no stone unturned, which I loved. I'm a stickler for details, so the more information given to me, the better. And this book was most definitely filled with it.
Another aspect of Ms. Ingram's book that I loved was the Total Savings section at the end of each chapter. It was astounding to see how much we could save every year by following her advice. By the end of the book, it totaled $25,000 in savings. So to answer my earlier question, yes, it's possible to save that amount. And I for one know it would help my family if we could save even half of that.
When I finally finished Suddenly Frugal, I was upset because I wanted to keep reading what Ms. Ingram had to say.  Her writing style is easy to follow and not condescending in any way. I detest reading books that make you feel stupid. If anything, Ms. Ingram's book builds you up and shows you that no matter what lifestyle you're accustomed to, you can live a more frugal life with a little time and effort.
So if you're looking for a great read on living frugally, Suddenly Frugal is a wonderful choice.
If you're interested in learning more about Leah Ingram and her frugal living tips, make sure to stop by her Suddenly Frugal Blog. And don't forget to bookmark it.
*If you are interested in having me review your book, please feel free to email me at nicole@nicoleireland.com. Thank you!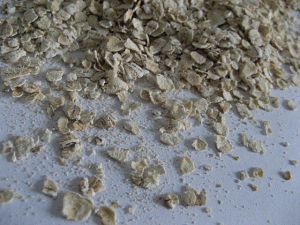 Like many moms, I often put myself on the back-burner and forget that my mental, physical and emotional well-being is as important as those of my family members.
About two months ago, after staring longingly at my tub in the master bath for the umpteenth time, and wishing I could take a good long soak in it, I decided that wasn't going to forget about me anymore.
Once I made the decision to focus a few moments of my day on "me time", I sat down and brainstormed some "me time" activities. The activity that topped my list was to take a bath once a week. This may seem like a stupid goal to some, but not to me. We've been in this house for 3 1/2 years and during that brainstorming session, I was able to count on one hand the number of times I actually took a leisurely soak in my huge bathtub, which is a shame. But it's my own fault. I continually told myself that I only had time for  a shower, nothing more.
I know it can be hard to find time for yourself when you're so focused on taking care of those you love. I know the feelings of guilt that echo through your mind as you focus on yourself. The thing is, us moms shouldn't feel that way. We are important too, and it's time we ALL show ourselves that mommies are special.
For tonight's "me time" I ground up some oatmeal to toss into my bath water since I suffer from extremely itchy skin during the winter. Once the tub was filled, I climbed in and let the hot water soothe my cares away. By the time 20 minutes had passed by, I felt revitalized and less itchy. Try it and see if you feel better too!
Here are some other "me time" activites that you may want to try:
Paint your fingernails and toenails. Choose a pretty, bright color that will lift your spirits.
Turn on some relaxing music or nature sounds and lay down on the couch and close your eyes, allowing yourself to drift away. My favorite choices are Native American music or a CD with sounds of thunderstorms and rain. Both are soothing to me.
Drink a glass of tea or hot apple cider while you take the time to read some of the magazines you've allowed to pile up on your counter.
Read a book for 15-30 minutes
Workout to your favorite routine
Treat yourself to a facial, either at home or at a spa
These are just a few ideas. There are many more. If you'd like to include your favorite ways to pamper yourself, please feel free to leave a comment below.
Before I close this post for the evening, I want to offer up one more piece of advice. If you're finding it difficult to find time for you, schedule your time in on the calender. Make a date with yourself. If you can fit in doctors appointments for others, family nights, etc., then you can pen yourself in too. Don't make excuses why you can't. JUST DO IT!!
*Photo courtesy of valike.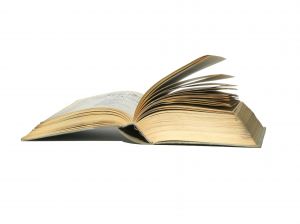 Good evening, everyone!
As I mentioned in my resolution/goals post for 2011, I would like to complete my first ebook before the end of the year. This ebook would hopefully help my fellow Mainers, which is important to me.
I have to tell you, though, that it hasn't been easy finding the time to work on it. I try to fit in at least 15 mins. per night, more when possible, but sometimes, even 15 mins. is too much.
While I haven't completed as much as I would like, I am almost finished the first chapter, which is no small feat, at least not for me since I have so many different things that I'm working on.
As for a release date, I don't have one set yet. Although, I would love to see it published by my birthday in July. Of course, that will all depend on how busy I am with other areas of my life. Again, this is when a clone would come in handy.
One idea that I've also been playing around with is finally launching the second domain that I purchased several months back. Again, my time is limited, but if I use it specifically to promote my ebook and any others in the series, than it shouldn't be too bad. I hope.
If any of you have tips on writing an ebook, please feel free to leave them below. I'm open to all suggestions.
*Photo courtesy of lusi.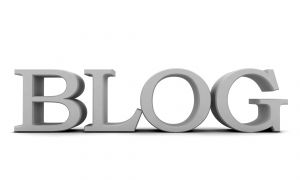 Over the past month or so, I've been thinking more and more about the future of my site and the content it will contain.
When I originally launched it through Blogger, it was a place for me to talk about my writing and my favorite TV shows. Over time, though, its direction has changed.
Finally, after much consideration, I've decided that I want my blog to feature information that is important to me — that contributes to the person I am today. I'm not just a writer. I'm not just a mom. I'm not just a Mainer. I'm not just an avid fan of books. I'm all of those things and so much more. So my goal is to have this site be a reflection of all of my likes, interests, goals, family life, etc.
I know niche blogs are popular right now, and they have a lot of potential to bring in revenue if you have the time to dedicate to them. While I could launch separate blogs to cover all of my various interests, I honestly think I'd be doing my readers a disservice by now allowing them to get to know all sides of me without having to go to various sites.
I hope, as time goes on, that people come to my site because they find it informative, helpful, inspiring, and interesting. A one-stop shop, if you will, of interesting information.
Maybe my goal for this site is wrong, but only time will tell. For now, I'd prefer to do things MY way. While they may not be right and to everyone's standards, I feel like I"m staying true to me and what I want from life. Is that so bad? I don't think so.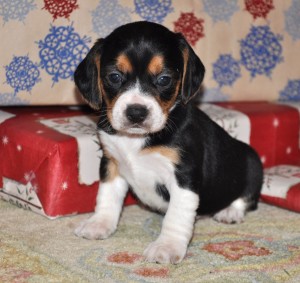 My post is very late today, but there's a good reason for that. I spent this morning working and a portion of this afternoon running errands and acquainting myself with the newest addition to our family…Katie, the mini beagle. (She lives with my parents, as do Chloe and Sadie, but we claim we have joint custody.)
Katie was supposed to arrive yesterday via Delta Airlines, but when my parents and daughter went to pick her up at Portland International Airport, they found out that her flight had been cancelled due to a mechanical failure with her plane, which meant our precious little pup was in stranded in Detroit. Needless to say, we all were on pins and needles all night, worrying about the welfare of Katie. Luckily, the airline has policies in place in the event a pet is stranded like that. Phew!
At about 9:00 this morning, my parents and Mikala set out for the airport once more, hoping and praying she made it onto her flight. All of our fears about her missing her flight were alleviated at about 12:15 or so when Katie's puppy crate was placed into my parents anxiously awaiting hands.
As a "nice to meet you" present, Katie promptly pooped in her crate, which meant her smell just delightful. So you can guess what my job was this evening after running errands with my mom; I got the pleasure of bathing the pooch. Let me tell you, that little cutie grunted and groaned her way through the whole thing. It was just too darn cute! She then curled up on Blake's lap and fell asleep. Her bath wore her out.
Well, that's it for today's post. Now I'm off to finish work and watch Despicable Me with my kiddos.
Ever since I got my Novel for Christmas, I've been devouring books like they're a plate of fried calamari from Ronaldo's in Hampton, New Hampshire.
One of the things that I love about my Novel is that I can sample books before purchasing them because, let's face it, there are some really bad books out there that aren't worth my money. However, I've been lucky and have come across a few gems over the past two weeks.
The other night I downloaded the teen book Wish by Alexandra Bullen. Yes, I do read books geared towards teenagers because I feel a good portion of them are far more interesting and well-written than their adult counterparts.
Anyway, Wish revolves around teenager Olivia Larsen who is struggling with life and her identity following the untimely and tragic death of her twin sister, Violet.
Olivia, along with her parents, move to San Francisco from Massachusetts to to start life anew in Olivia's mother's childhood home. But the move does not solve the family's problems. Anger, resentment and sadness still permeate the air around them as they adjust to their new life — a life without Violet.
As if Olivia's family life wasn't hard enough, she also feels like she doesn't fit in at school and that no one notices her. But everything changes for Olivia when she  is granted three wishes by a local seamstress.
I don't want to give the entire book away or what Olivia's three wishes were, but I will say this. Wish captured my attention from the very first chapter and by the end of it, I was in tears. Olivia's struggles with fitting in at school were easy for me to identify with because of my own experiences during my teenage years. I still remember how I felt back then, so it was very easy for me to slip into Olivia's shoes and picture myself as her.
While some may feel letdown by Olivia's last wish, I'm not one of them. (Although, it seems the general consensus is that this book is a definite winner based on customer reviews at Barnes & Noble.) I think Ms. Bullen ended the book exactly as she should have. It was beautiful and sad, all at the same time. And it's a story that I will remember for a long time to come.
I can honestly say that I cannot wait to read the sequel Wishful Thinking. It's sure to be great!
Before I close, I would like to encourage you to post what you would wish for if you had three wishes. There is one rule, you can't wish for more wishes. So think about it. I can't wait to see what you all would wish for.
*
*If you would like me to review your book, please feel free to email me at nicole@nicoleireland.com.